Did you know people burn their BBQs because of low lighting 90% of the time? Why waste the food you spent hours preparing and grilling, use the Magnetic Gooseneck LED Lights.
Whether you're grilling in your yard with insufficient lighting or outdoors at night, these grill lights make it easier to see the food as it cooks, ensuring that it is cooked to your desired level of doneness. These lights magnetically attach to your grill and allow you to see the edges of the grill better — No more accidental burns! And not just for cooking; you can use it for reading, repair or DIY projects, etc.
Get your magnetic light (few left in stock)!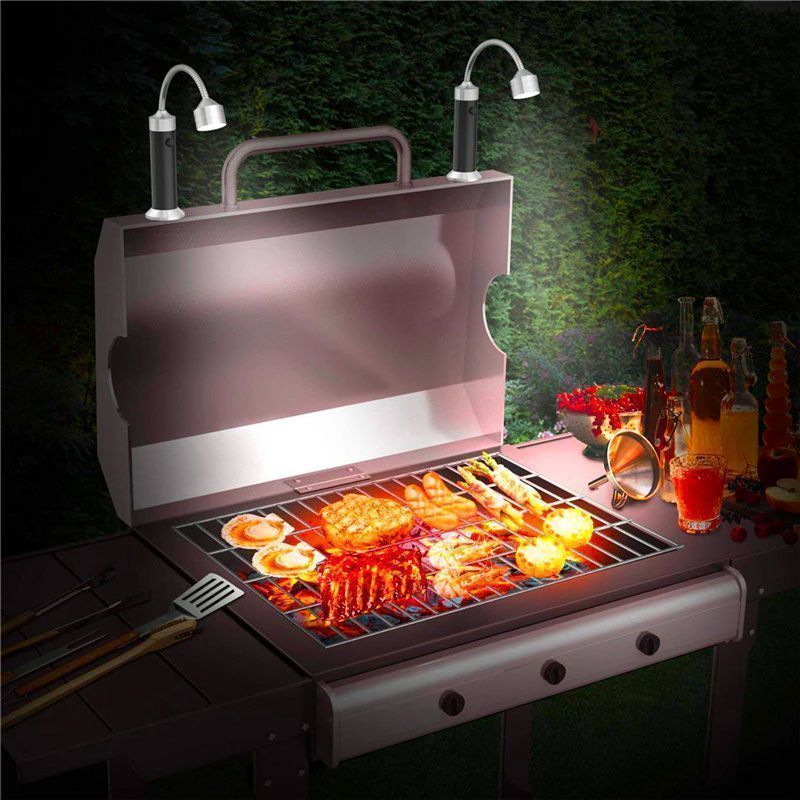 Use the LED grill light as a portable lamp for camping, reading, or any other activity.
Get the perfect barbecue every time, thanks to the strong magnetic base and adjustable neck.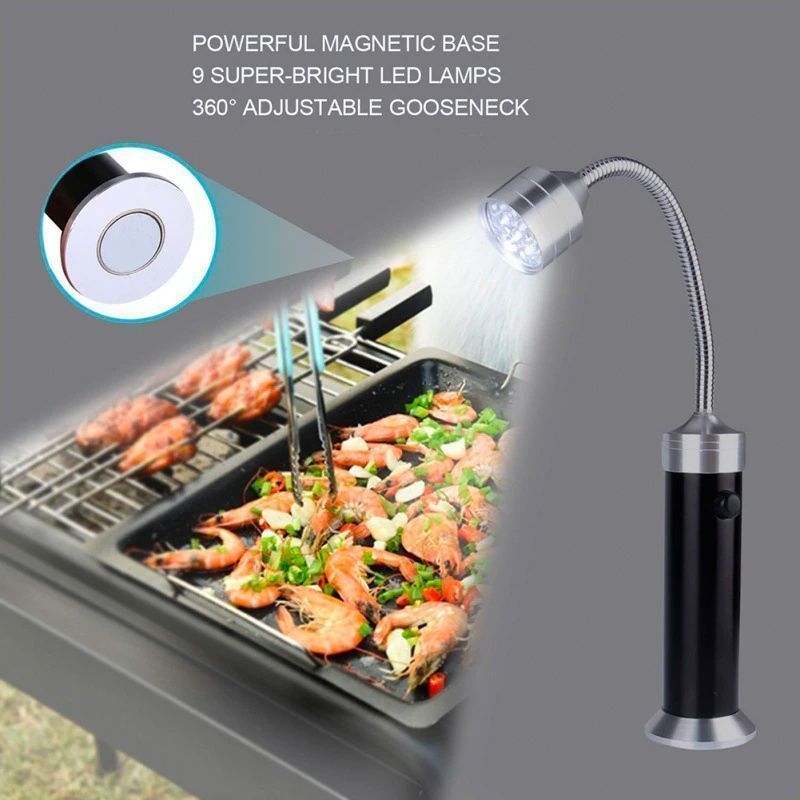 360 degrees of flexibility lets you position the light exactly where you need it.
The bright LEDs provide enough light to see everything clearly in the dark.
The perfect gift for anyone who loves barbecuing or camping.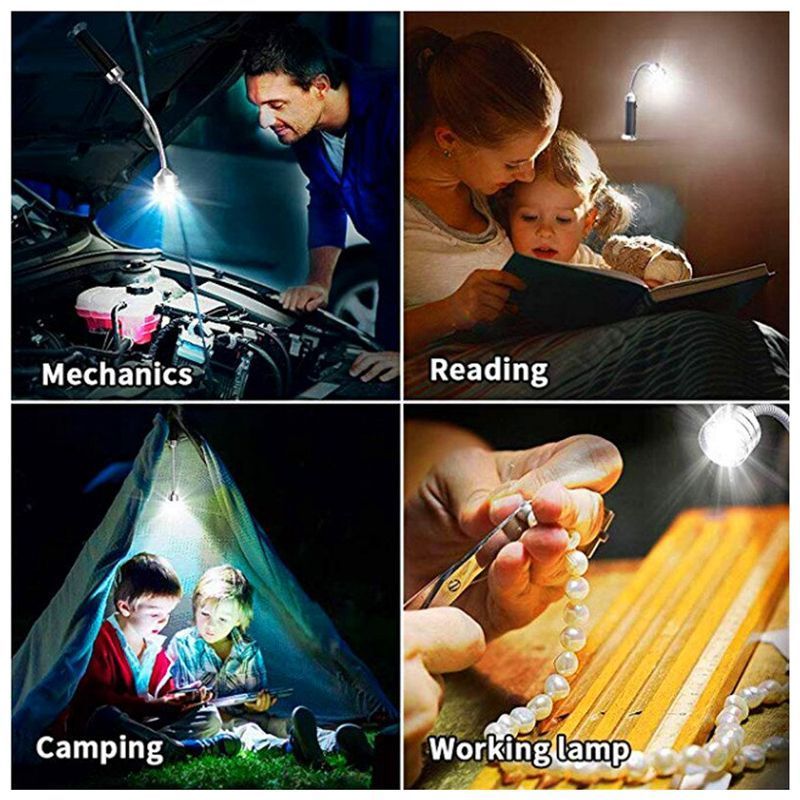 SPECS:
Weight: 9.28 oz
Batteries: 3 AAA batteries required (NOT INCLUDED)
Brightness: 75 Lumens
LED lights: 9 LEDs with 100.000 hours lifespan
colour: Black
Material: Aluminum alloy
Size: 11cm
 PACKAGE LIST:
1 x grill light