Traditional manual can openers are so hard to use. You have to twist and turn the can opener around the lid, resulting in cuts on your hand. With our Electric One Touch Can Opener, all you have to do is latch it onto any size can, tap the button to turn it on, and watch it work. The electric motor will quickly slice through the metal lid of the can without any twisting or turning from you.
The electric can opener is made with high-quality materials that make it durable and sharp.
 It has a magnetic lid that ensures the safety of the user.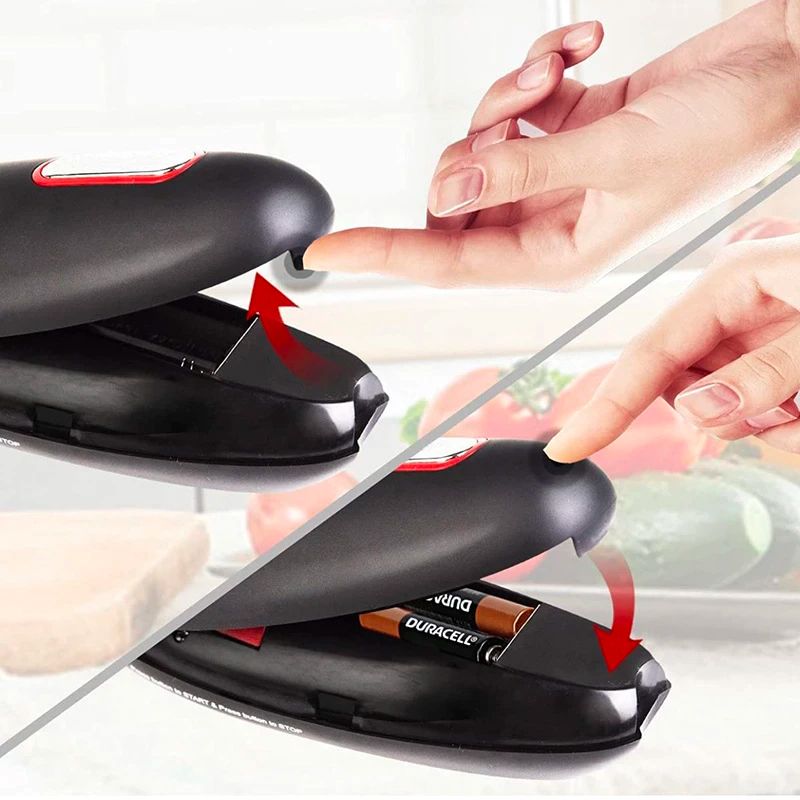 The electric can opener is easy to use and clean.
 The portable size and easy to store design mean you can take it with you wherever you go.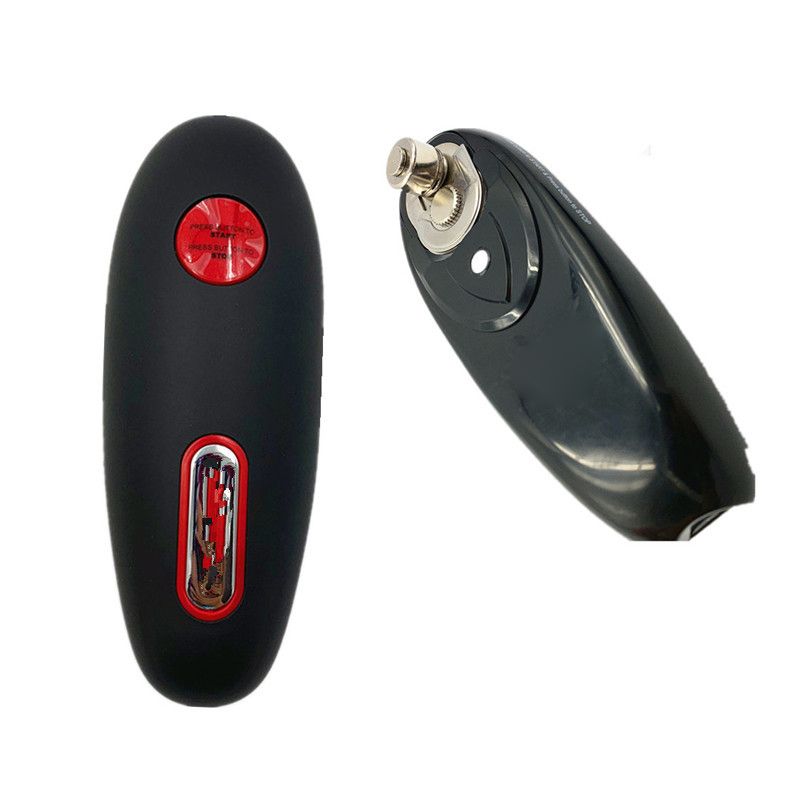 It's completely cordless powered by batteries, so you don't have to worry about any cords getting in the way.
 It easily opens all types of cans, so you'll be well prepared for your next picnic or camping trip.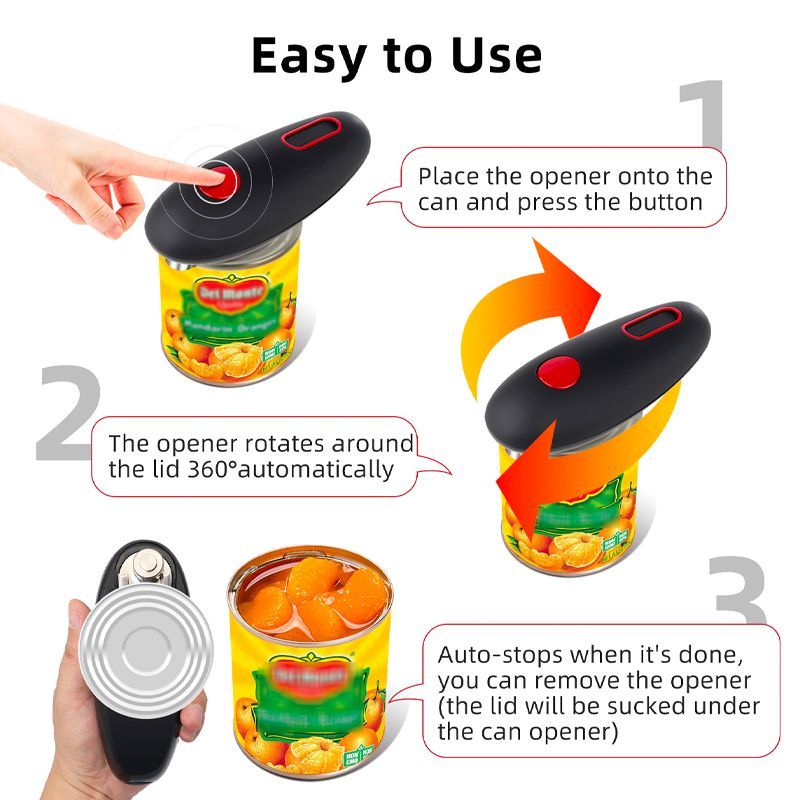 SPECS:
Battery: 2 x AA Batteries (Not Included)
Weight:  286g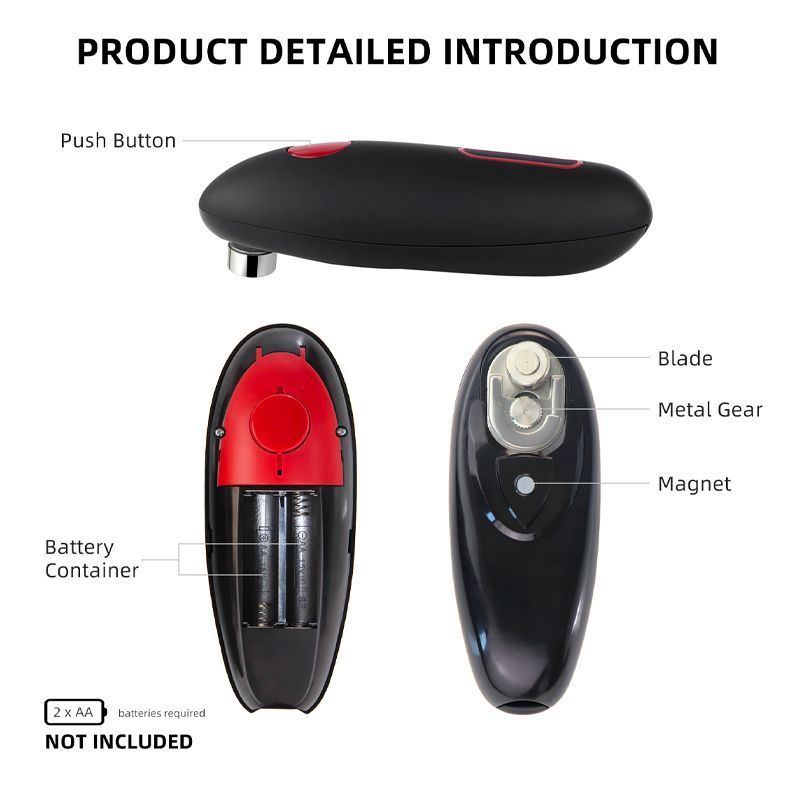 PACKAGE LIST:
1 x Electric One Touch Can Opener