When you're on the road with your family or friends, it's very likely that it's not just your phone that's going to run out of battery! So, having an adapter that charges more than one device and does it fast is a big advantage!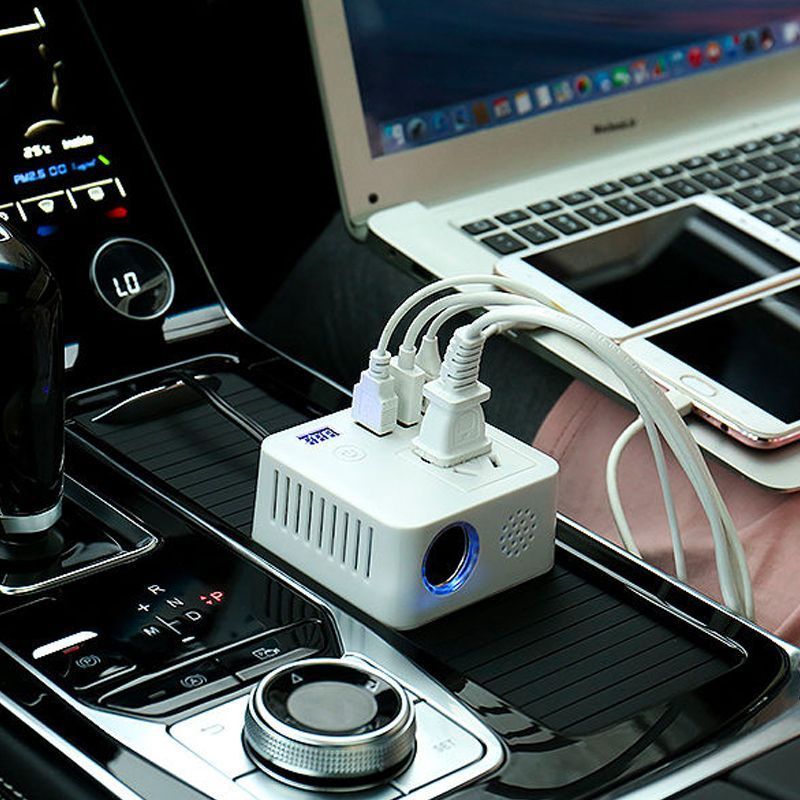 The Fast Charging Car Inverter allows you to power and charge multiple devices at the same time, including your dashcam, radar detector, and smartphones! The inverter uses 150w works for cars and trucks.
Order your inverter and never let your gadgets run out of juice!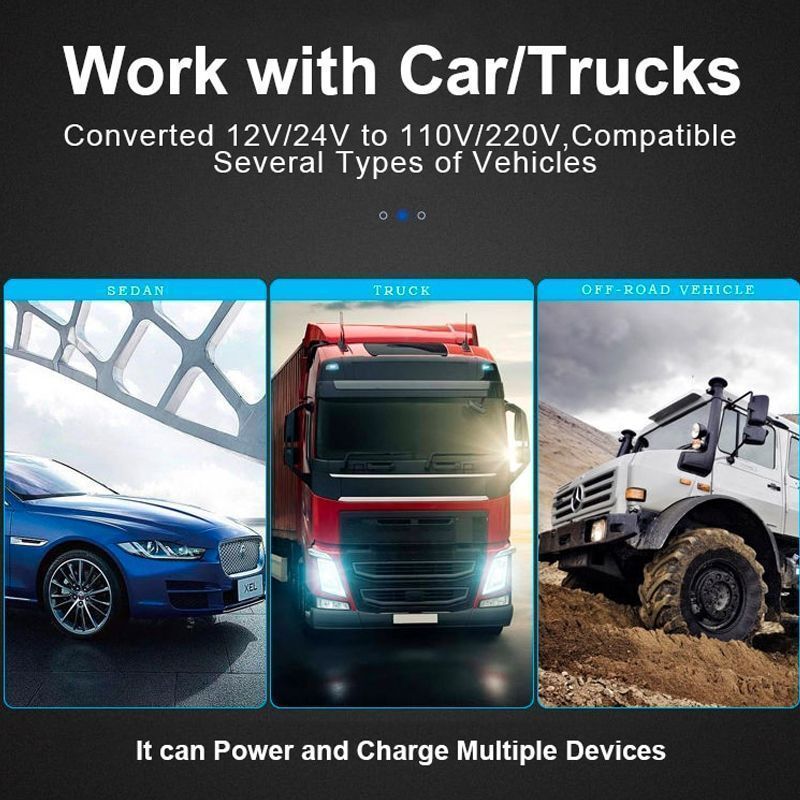 Fast charging adapter that lets you power multiple devices at the same time while on the go.
 This inverter uses 150w and is ideal for cars and trucks.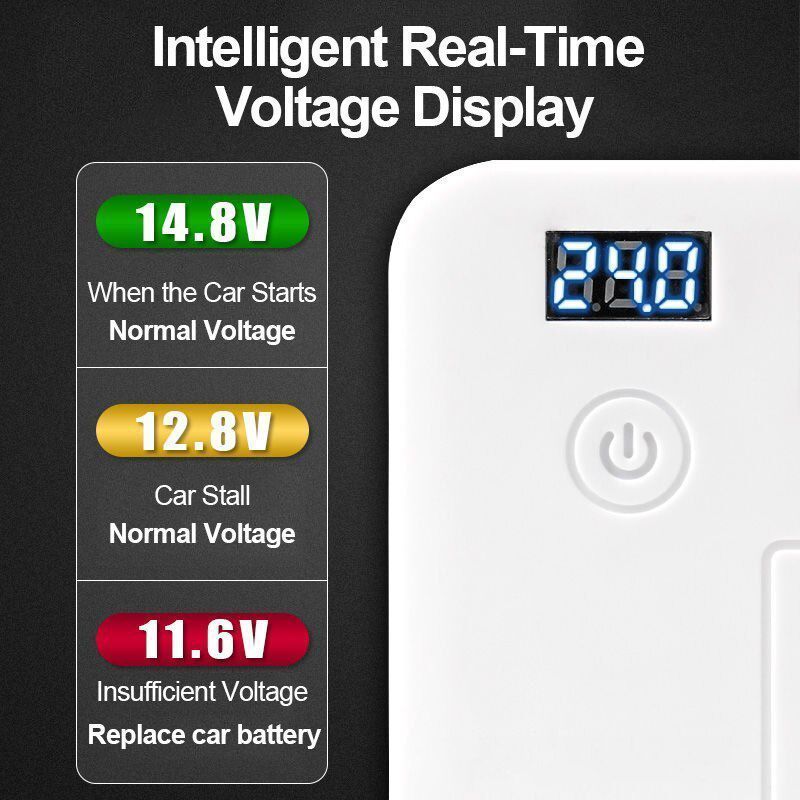 Stay safe while driving with your radar detector, dashcam, tablets, and smartphones powered up!
  Get real-time voltage readings with the intelligent display.
  Compact and lightweight design makes it easy to take with you wherever you go.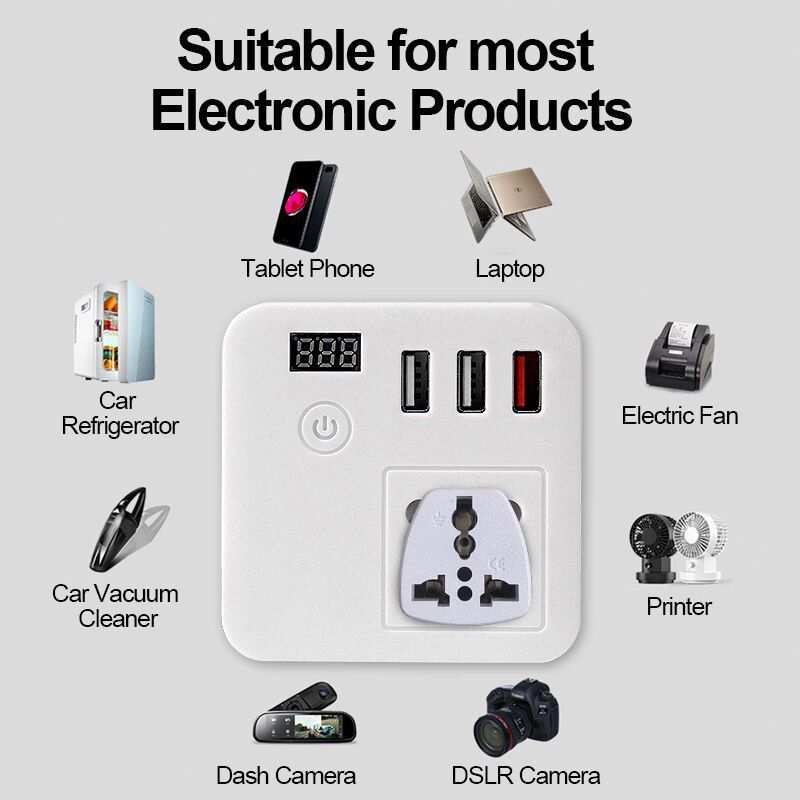 SPECS:
Input voltage range: DC 12V/24V
Output voltage: AC110/220V±10%
Output frequency: 50HZ/60HZ
Input Current: 8.3A
Output Current:3.1A
Over heat protection: 65℃
Low Battery cut off : 10v
High Battery cut off:15v
Unload current: Less than 0.4A
Conversion efficiency:>87%
Continues AC Output Power: 150W
Peak Power: 300W
USB: one
Product size: 7.7*7.7*4.4cm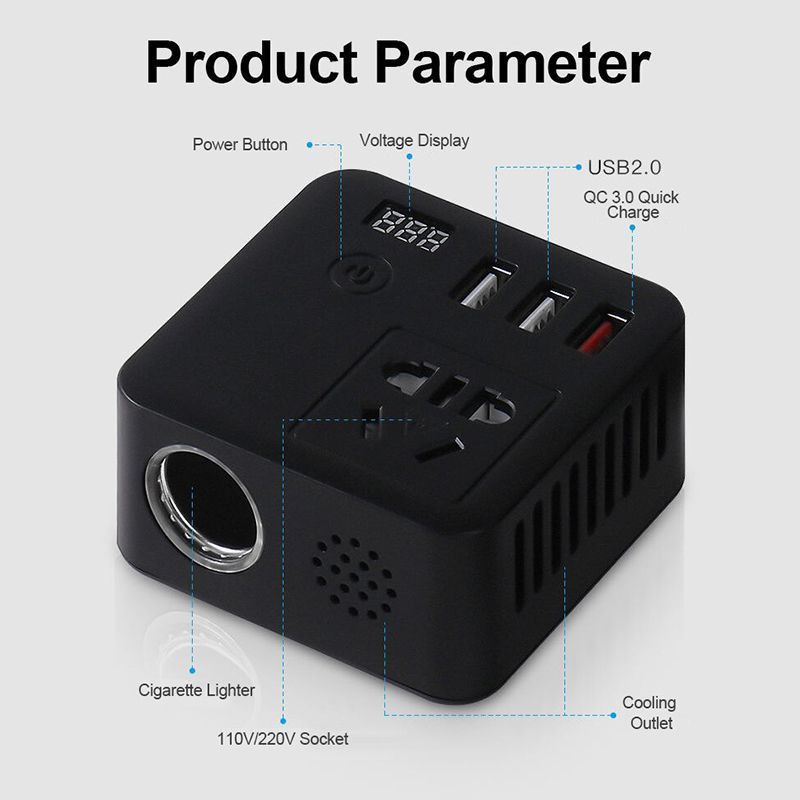 Package List:
Fast Charging Car Inverter