Did your phone die in the middle of an important call? We know how annoying it is when your phone dies, and there's no power outlet nearby. That's why you should know about the keychain powerbank – a compact, portable powerbank with a built-in keychain that can fit in your pocket! It comes with a lightning or Type-C port and is compatible with any series of iPhones. It charges your phone fast while protecting against short circuits and overcharging.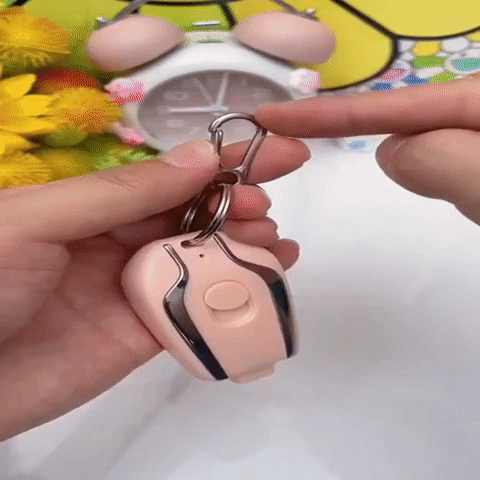 Never miss a call or be forced to put down your phone when you need it, keep this mini powerbanbk with you! Order yours today.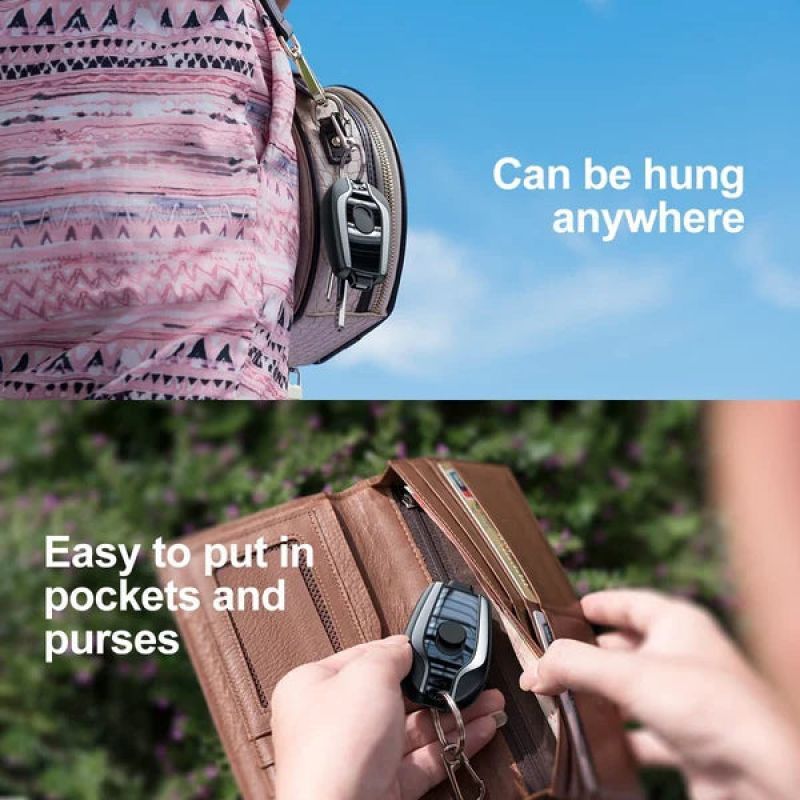 Safe circuit design ensures high-speed charging without the risk of over-charge, over-discharge, short-circuit, or overload.
Compatible with any series of iPhones and comes with a lightning port or Typec C connector – your pick.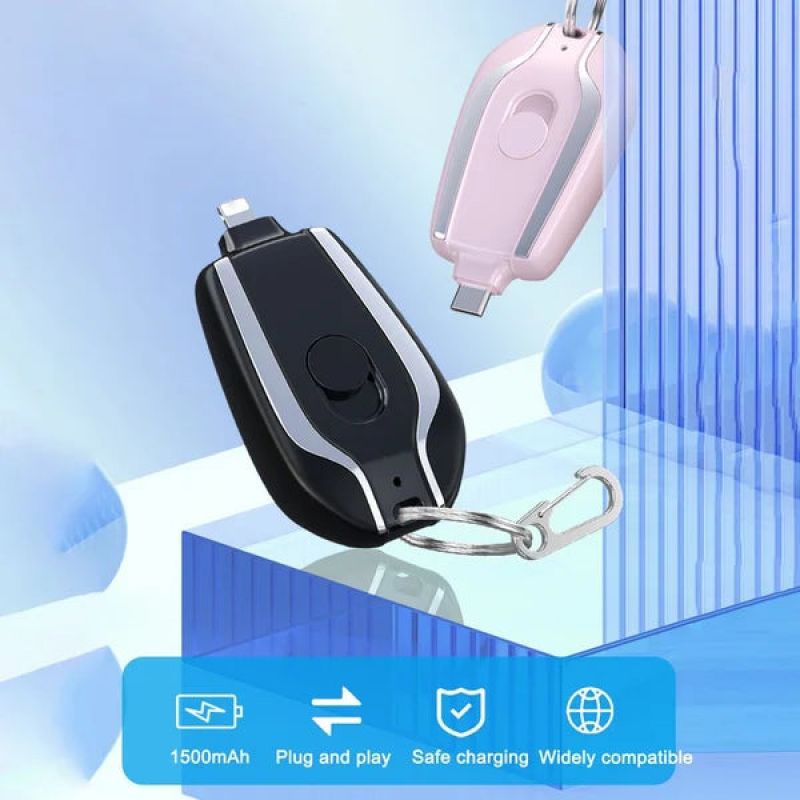 LED indicator light flashes red during charging and stays on red after charging is complete.
Built-in 1500mAh high-quality battery for reliable and long-lasting power.
Emergency portable charger, perfect for traveling and on the go.
Note: Remove the phone case before charging to ensure secure and effective charging! Swipe up the telescopic switch before charging your iPhone.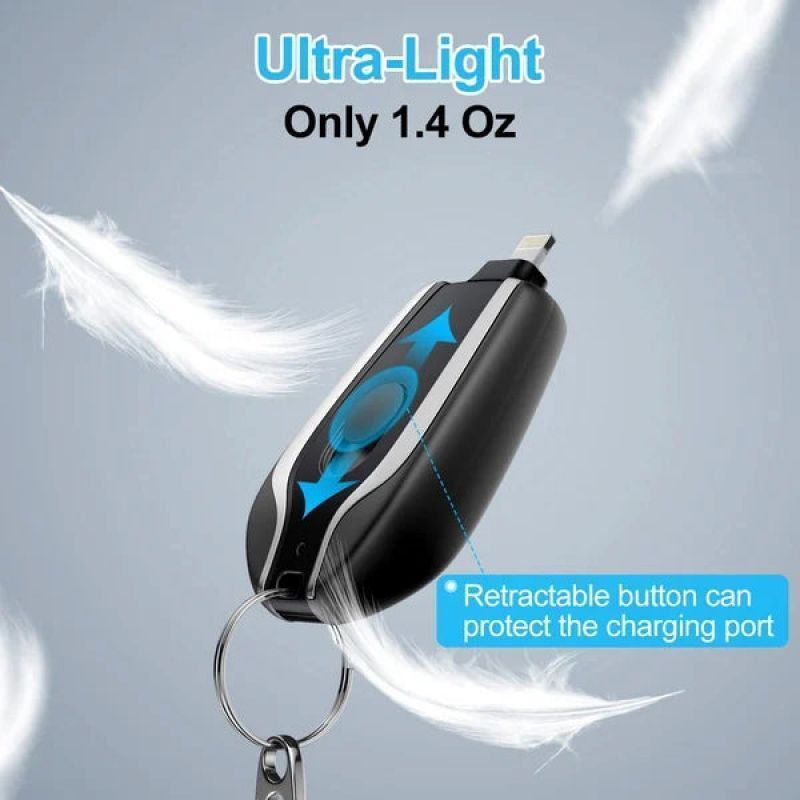 Specifications:
Type-C port/lightning
Material: PVC
Size: 40*70*18mm
Battery capacity: 1500mAh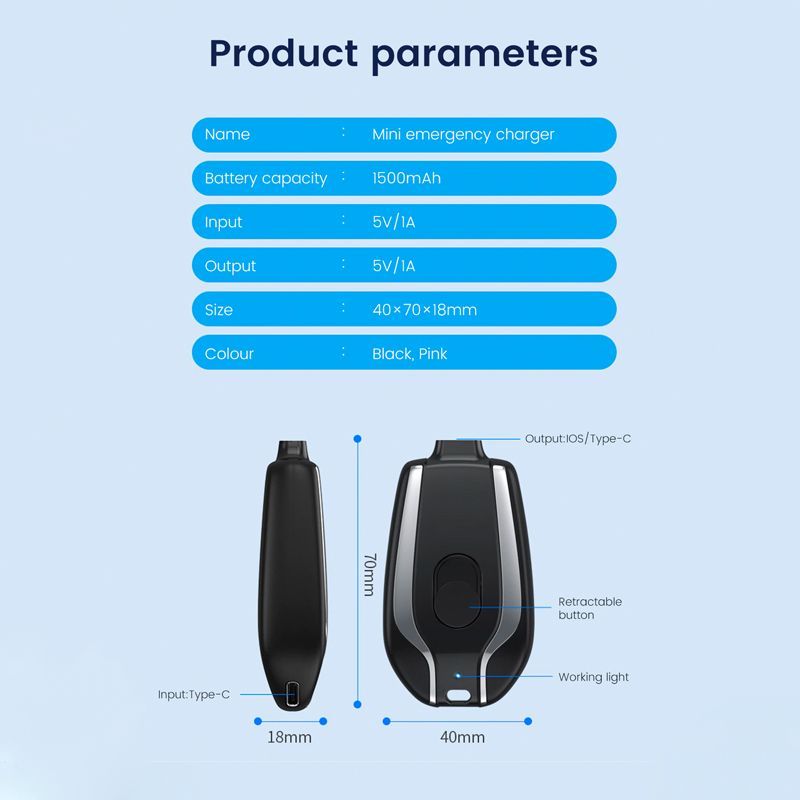 Package List:
1 x keychain powerbank