Say hello to precision and efficiency with the Laser Tape Rangefinder!🔥
No more guesswork, no more frustration. This smart laser rangefinder is changing the game for DIYers and professionals alike. With a max distance of 30 meters and accurate measurements down to 0.001 meters, you'll never have to rely on faulty tape measures again.
The OLED display makes it easy to read measurements — and the ability to connect to an app and draw directly on your photos? Game changer. Whether you're measuring room lengths and widths, window heights, or furniture sizes, the Laser Tape Rangefinder has got you covered.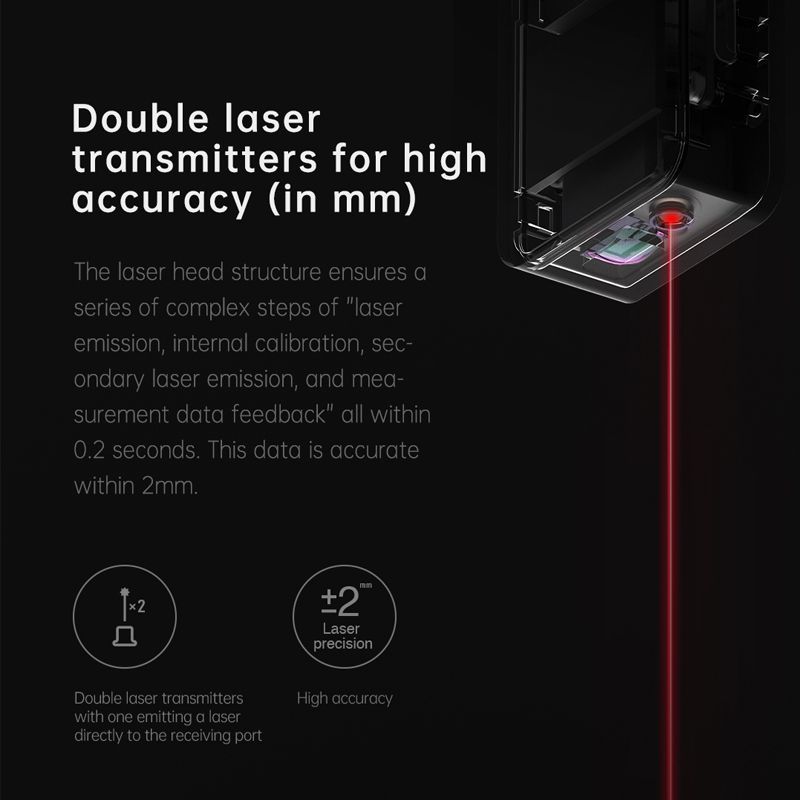 And the best part? You can easily export your photos to your phone's album, view them, or share them with friends and family. Say goodbye to messy notepads and hello to a more organized and efficient measuring process.
Don't miss out on this game-changing measure. Get your Laser Tape today!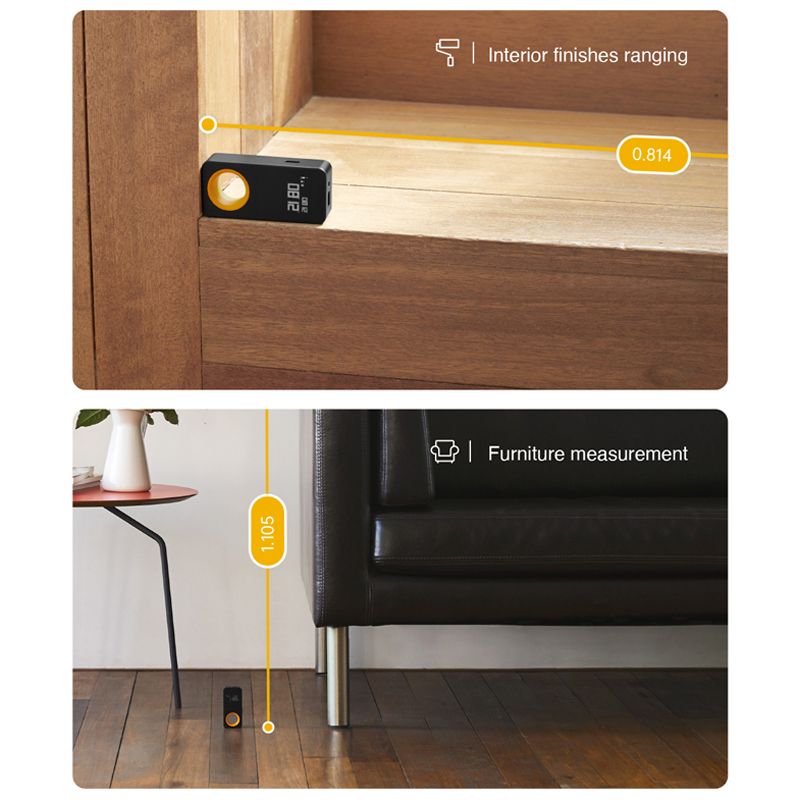 30m maximum distance measurement with laser precision.
OLED display for clear and accurate readings.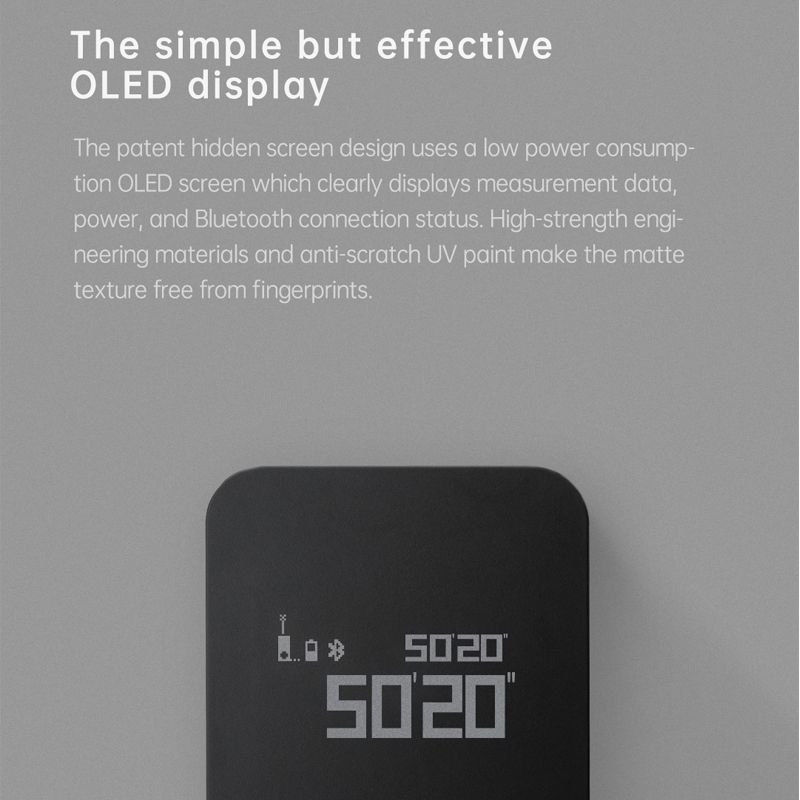 Connect to app to draw and label measurements.
Take pictures and export to your phone's album for easy viewing and sharing.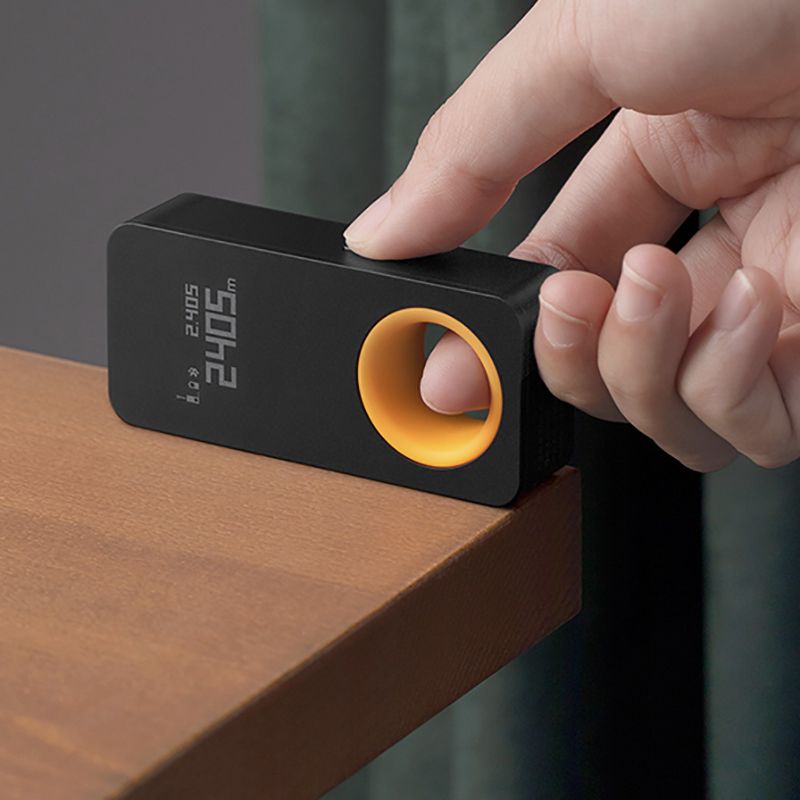 Measure anything from room length and width, window height to furniture size.
Highly accurate up to 0.001 meters.
No more guesswork or inaccurate measurements with this intelligent laser rangefinder.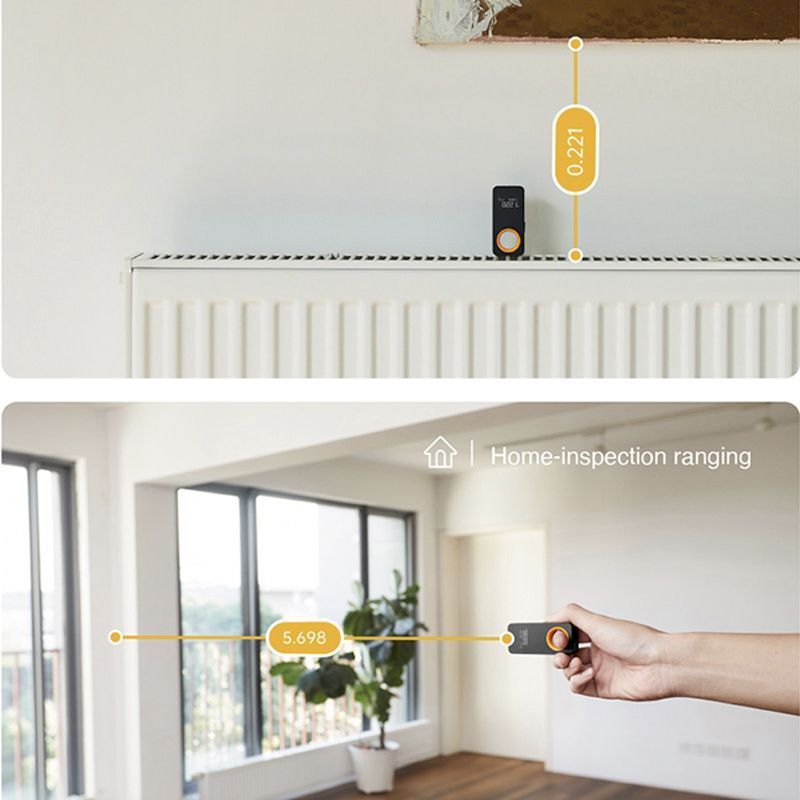 SPECS:
Measurement Accuracy: 2mm
Size: 11.8*10.2*3cm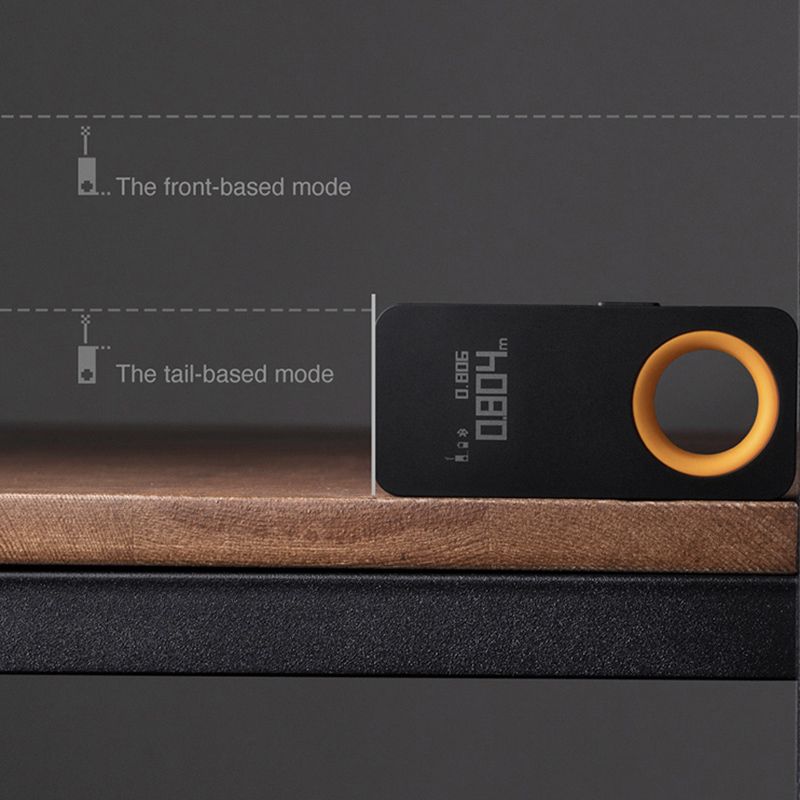 Package List:
1 x Laser Tape Smart Rangefinder