Do you hate having to coil up your charging cords every time you're done using them?
Well, we have the perfect solution – our USB Cable Spring Extension Retractable Charger Cord! This cord is perfect for long-distance usage at home, in your office, car, on your travel and more places. It coils and bends as you wish so it won't tangle or break, and it's very easy to store.
Stop struggling with those pesky cords and get your retractable cable today!
 Cord braided with durable nylon, making it very durable and flexible.
 Bendable and retractable, saving you space and keeping itself tangle-free!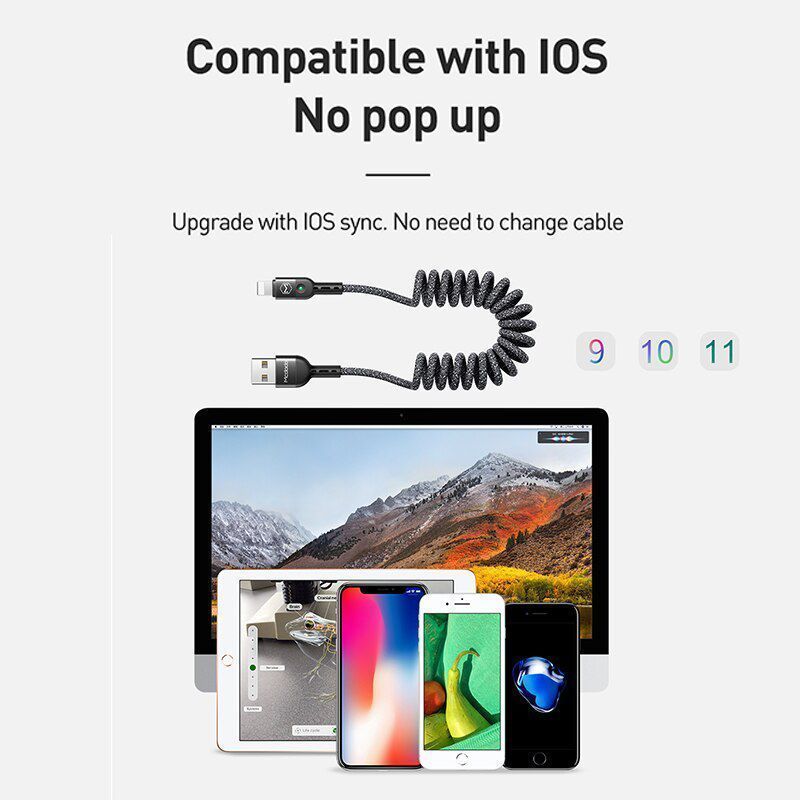 Elastic and does not break, unlike most charging cables.
 Compatible with IOS 11 12 13 14 15 Devices.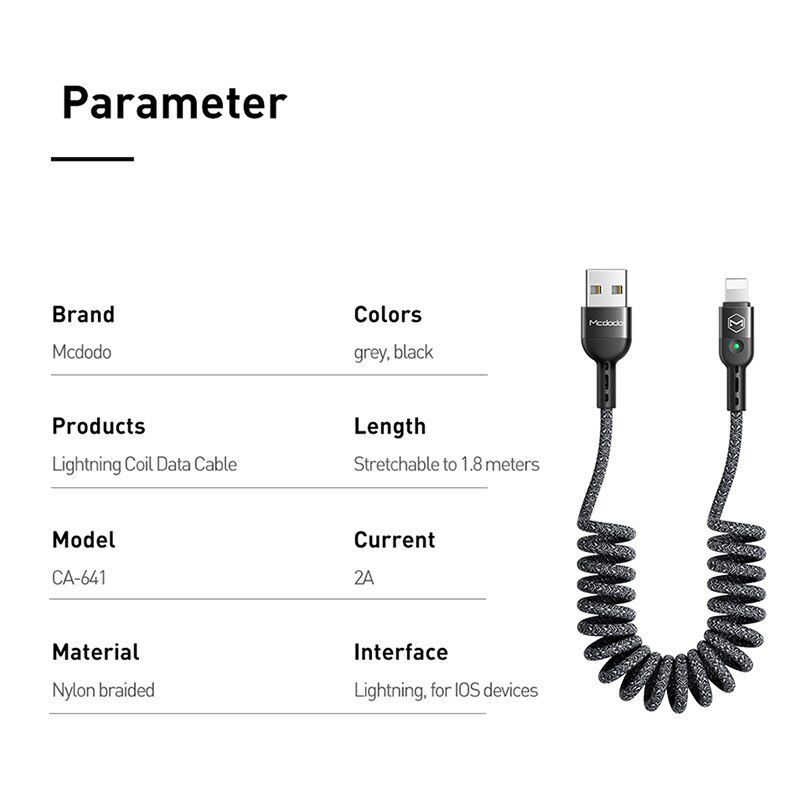 SPECS:
Color: Gray, Black
Output: 5V/2A,PD 5V/3A
Length: 1.8 meter
Material: Nylon braid
Interface: Lightning, for IOS devices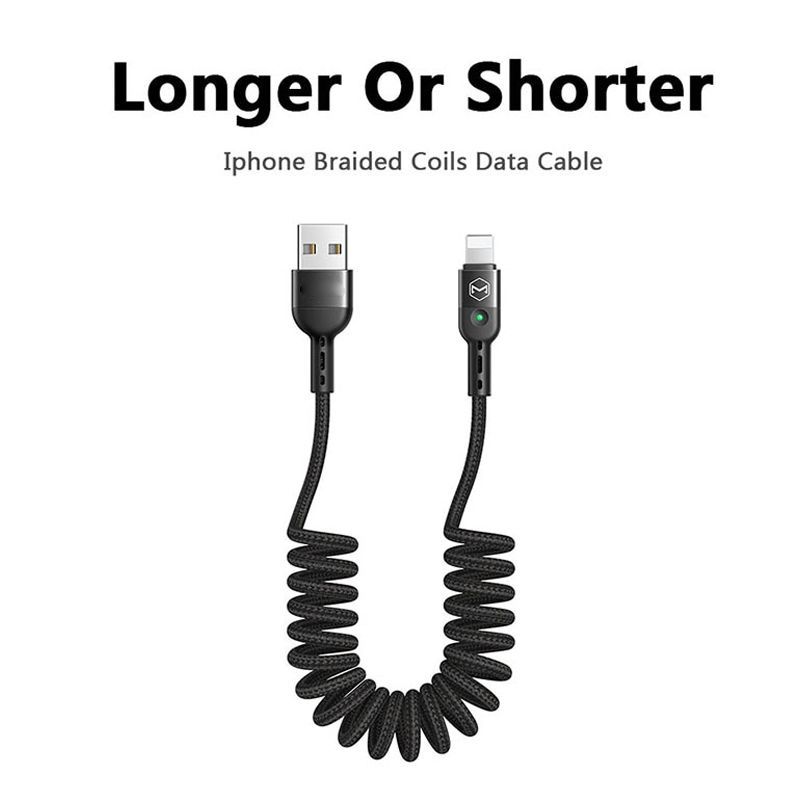 PACKAGE LIST:
1 x coil cable