Tired of your heavy electric chainsaw?
This electric drill converter is an easy-to-modify tool that allows you to change your electric drill to become a chainsaw. It is the perfect tool for DIYers and professionals who have to switch between gears. You do not need to buy a new electric chainsaw; you can now save both time and money!
Get your electric drill converter!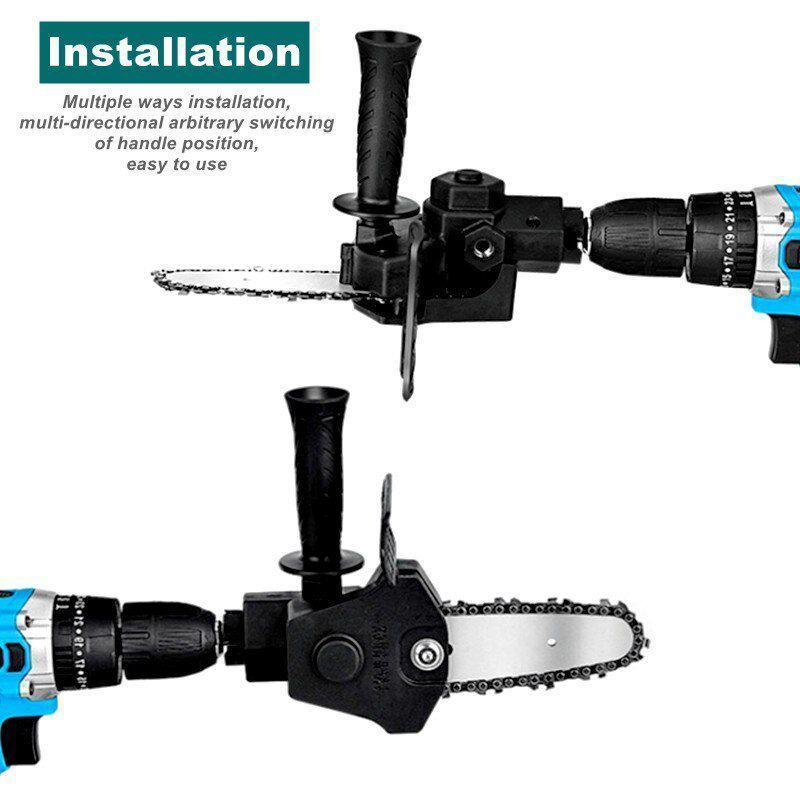 Easily switch between an electric drill and a chainsaw.
 It is easy to attach and provides a more comfortable grip.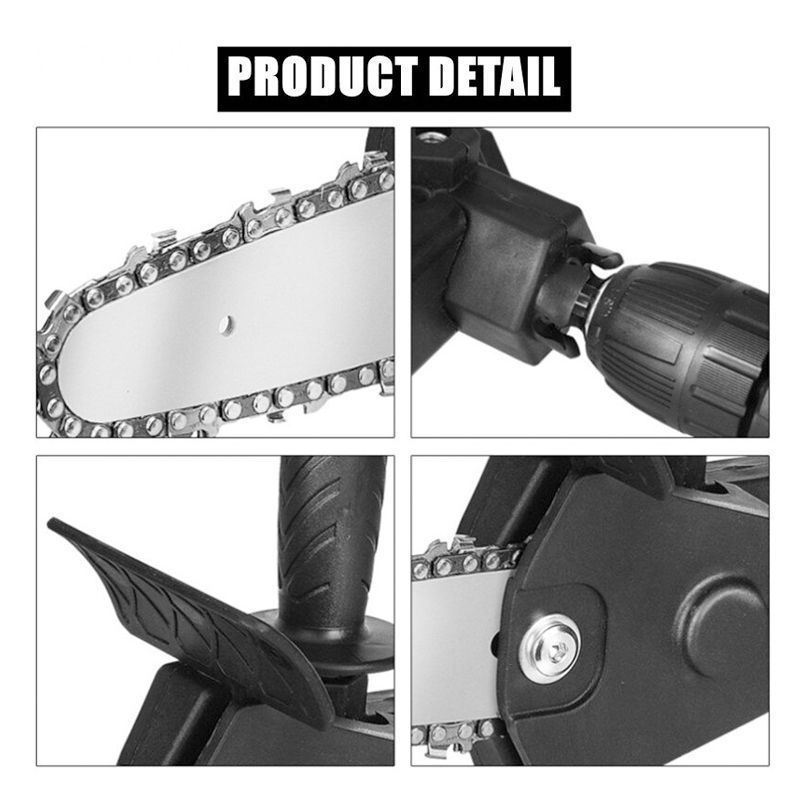 Suitable for 6-13mm three-jaw collet drills.
 High-hardness, high-quality metal and ABS, perfect for woodworking, etc.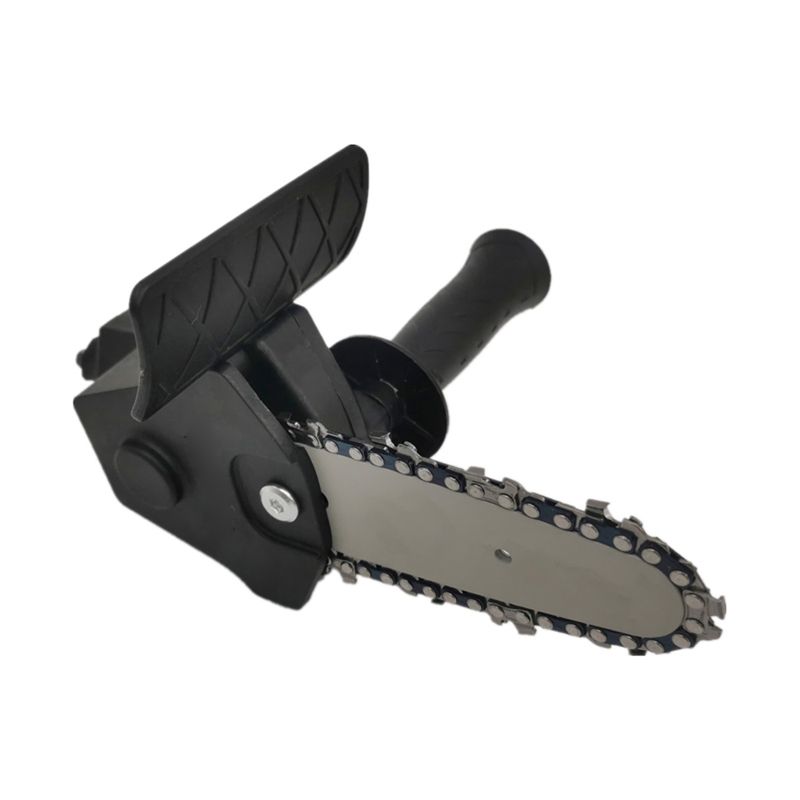 Specifications:
Material: ABS+metal
Color: Black
Clamping diameter of electric drill connecting rod: 5-13mm / 0.2-0.5in
Electric drill connecting rod diameter: 8mm / 0.3in
Cutting diameter: 0-120mm / 0-4.7in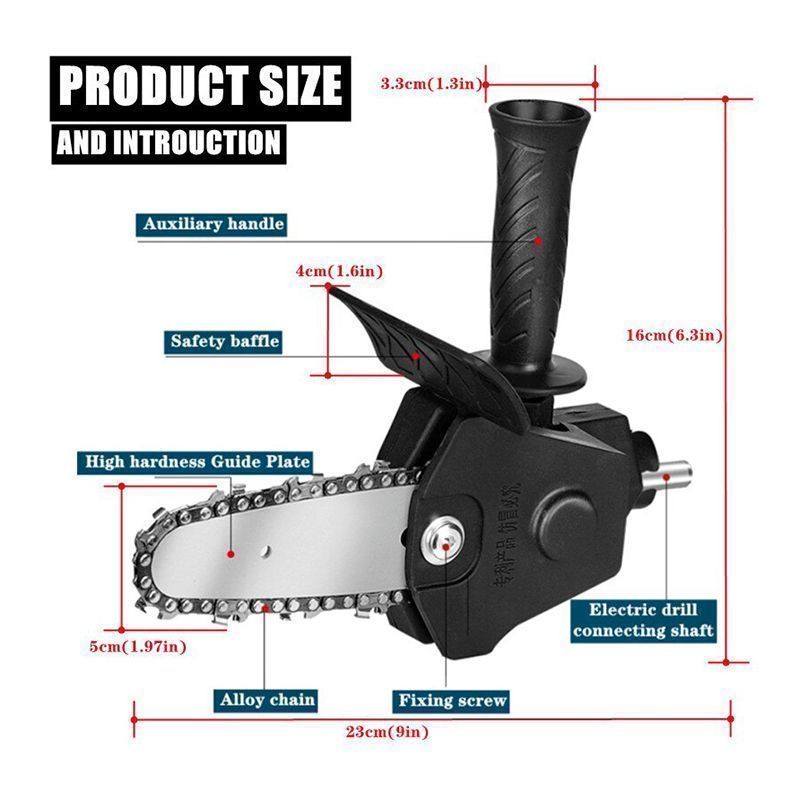 Packing List:
1 * Electric Drill Converter
1 * Handle(1 chain and 1 guide included)
1 * Wrench
1 * Screwdriver