Has this ever happened to you: Just when you whip out your camera or phone to take a picture of a crazy or fun moment, it all ends in a flash! Don't you wish your cam was taped to your forehead so you could capture just about any moment?!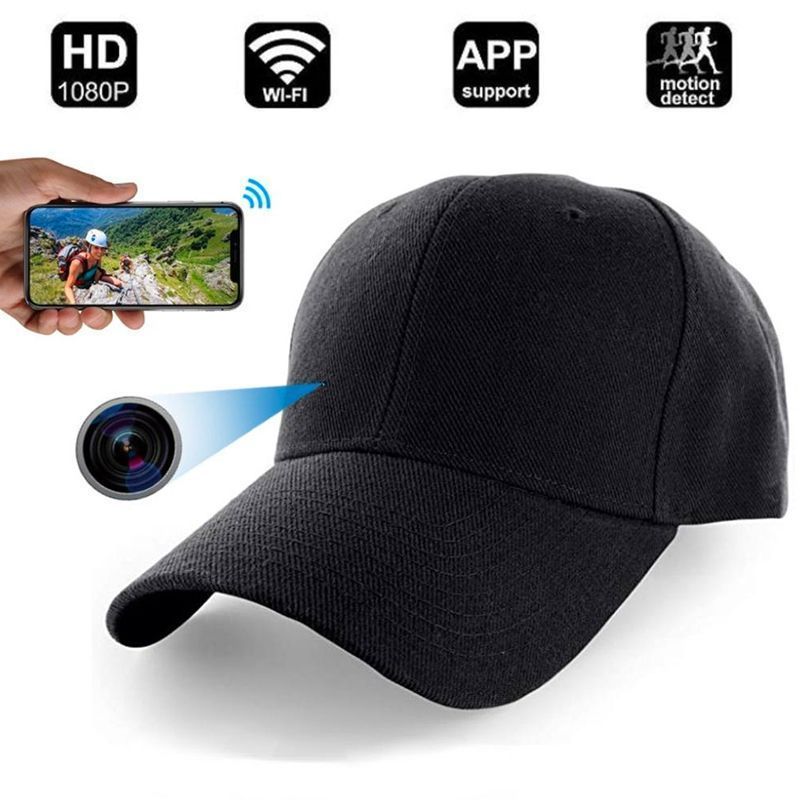 That's where the Camera Cap comes in. Yes, this is a camera disguised in a baseball cap, allowing you to record and take pictures in 4k while also protecting yourself from the sun! And the best part? With the built-in WiFi hotspot, you can easily connect to your phone and watch videos online in real time. That's right, you can monitor your footage from anywhere, at any time. Just connect to the camera's hotspot and open the mobile app to start streaming.
Don't settle for anything less, upgrade your camera game with the baseball cap camera.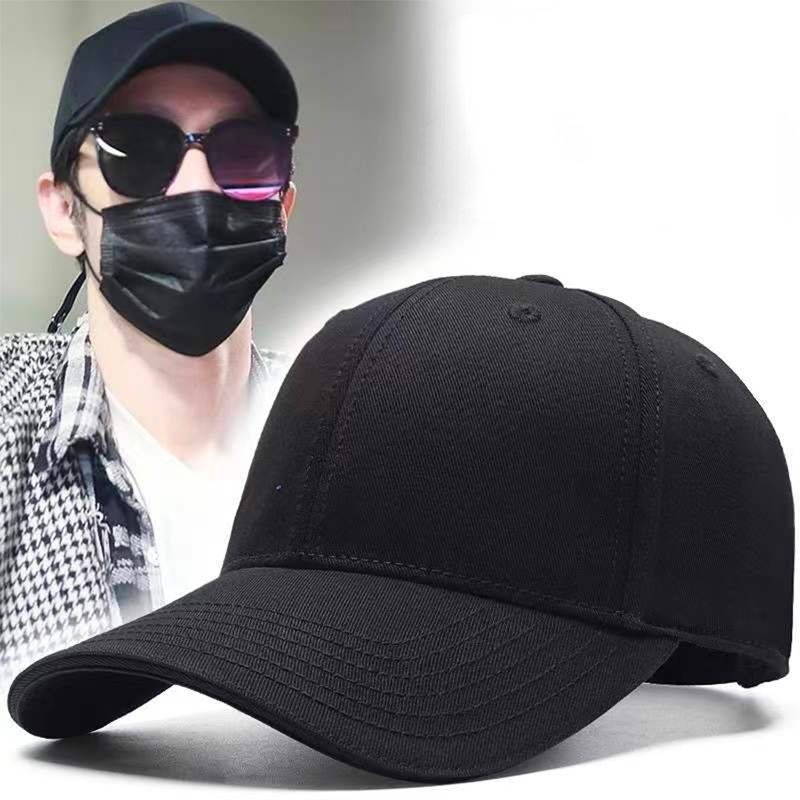 Hands-free recording: Capture any moment in 4k while hiking, mountaineering, shopping, and more.
With the router setup, you can even remotely control and view your footage (this feature only works with 2.4GHz WiFi routers).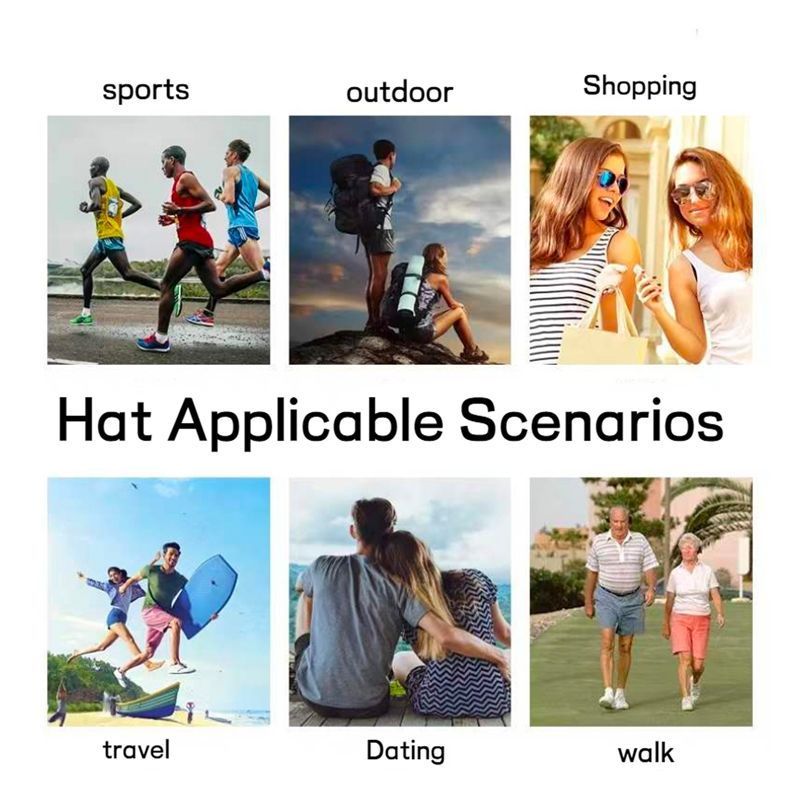 Perfect for business, meetings, college classes, travel, and everyday life.
Compatible with 2.4GHz WiFi routers and iOS/Android devices, phones, tablets, and laptops.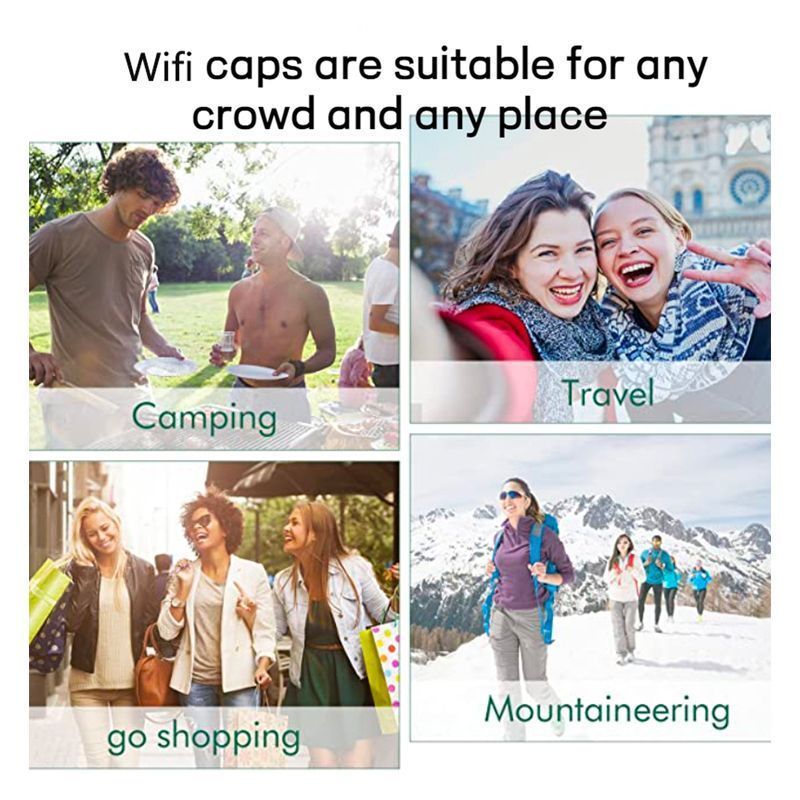 Easily connect it to the mobile app, and monitor your footage from anywhere, at any time.
It supports up to 8 users, you can share it with your family or friends who can set up their own user profiles.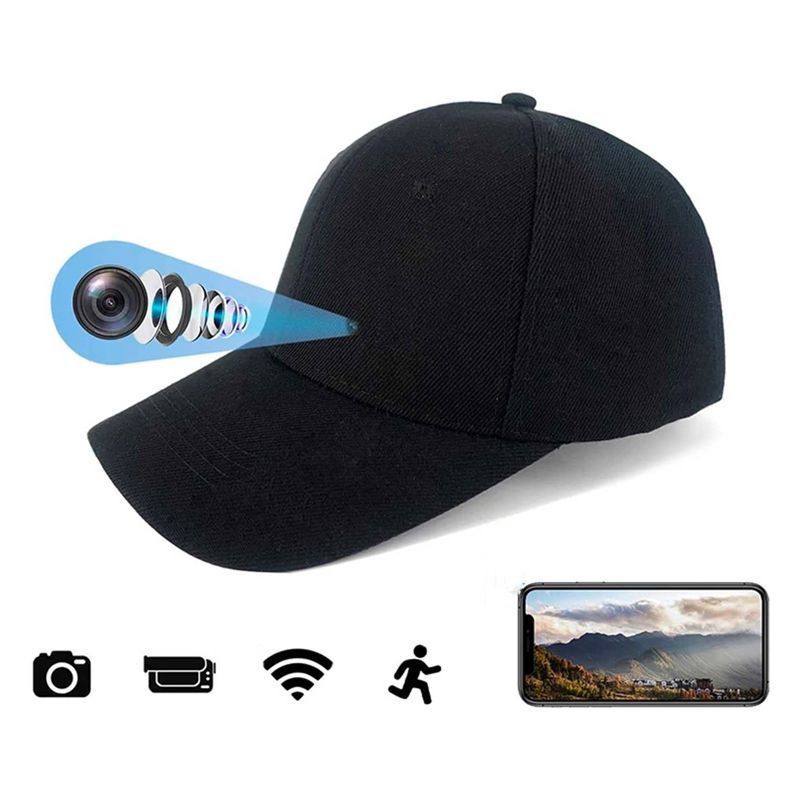 SPECS:
Video Resolution: 1920x1080p HD option
Video compression format: H.264
Video encoding: MOV
Video frame rate: 30fps
Automatic white balance adjustment
Picture format: JPG
Image ratio: 4:3
Microphone: Built-in (record audio and video signals simultaneously)
Battery capacity: built-in 2000mAh lithium battery
Working time: about 6 hours video recording
Charging time: 2-3 hours
How to use:
Scan the code to install the app.
Charge the camera for more than 2 hours before use.
Press and hold the reset button to restore to factory settings.
Connect to the camera's WiFi hotspot using your phone.
Watch videos online via WiFi hotspot and set up router for remote viewing.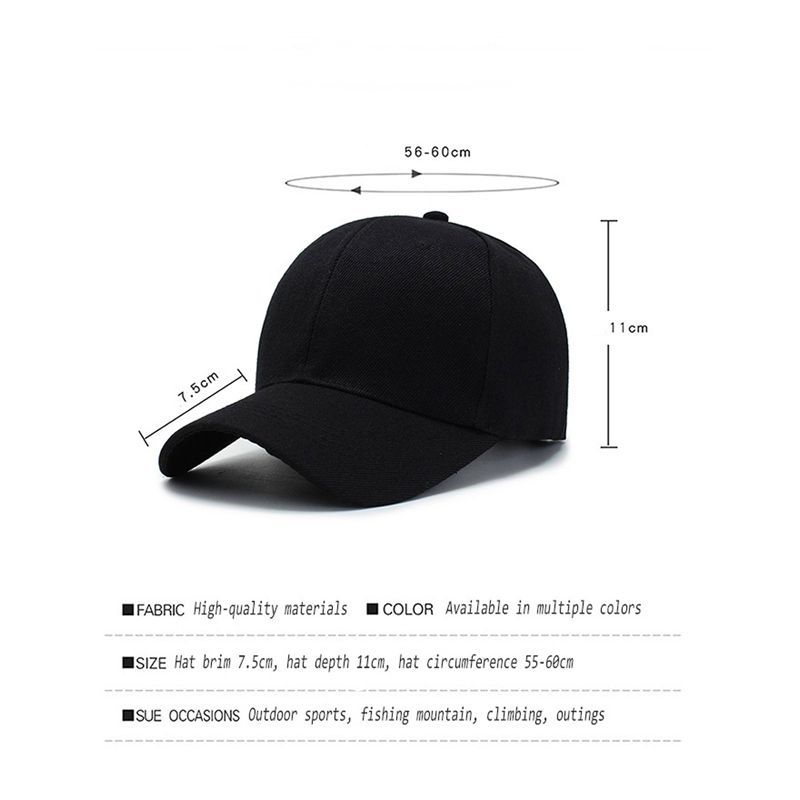 PACKAGE LIST:
1 x Mini camera (memory card not included)
1 x USB cable
1 x User manual