Not only is connecting or soldering wires difficult, but it can also be dangerous if you're not careful. Improperly soldered wires can lead to electrical shorts and even fires.
The Heat Shrink Tubing Kit is the perfect solution for safely connecting and protecting your wires. They're easy to use and provide insulation and prevent metal corrosion. Plus, you can use it to protect your headphones and charger cables from damage!
Stay safe, order now
Keeps wires together without damage.
Protects metal from corrosion.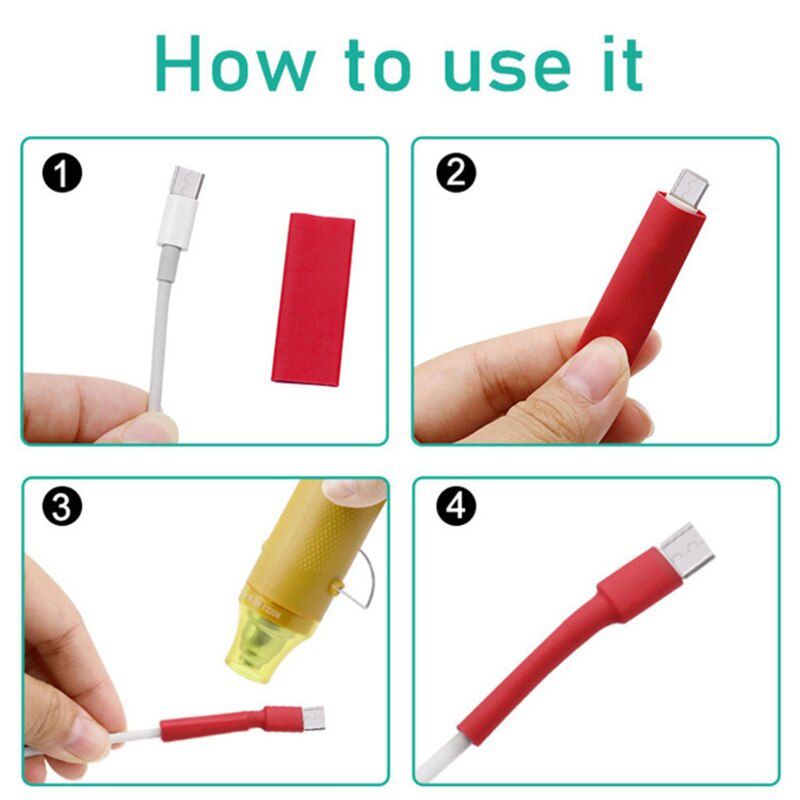 Ideal for electrical wiring insulation.
Protects electrical wiring during installation and ensures quality connections between wires.
560 Pieces, 4 colors: red/yellow/blue/green,12 different sizes, meeting your all kinds of needs.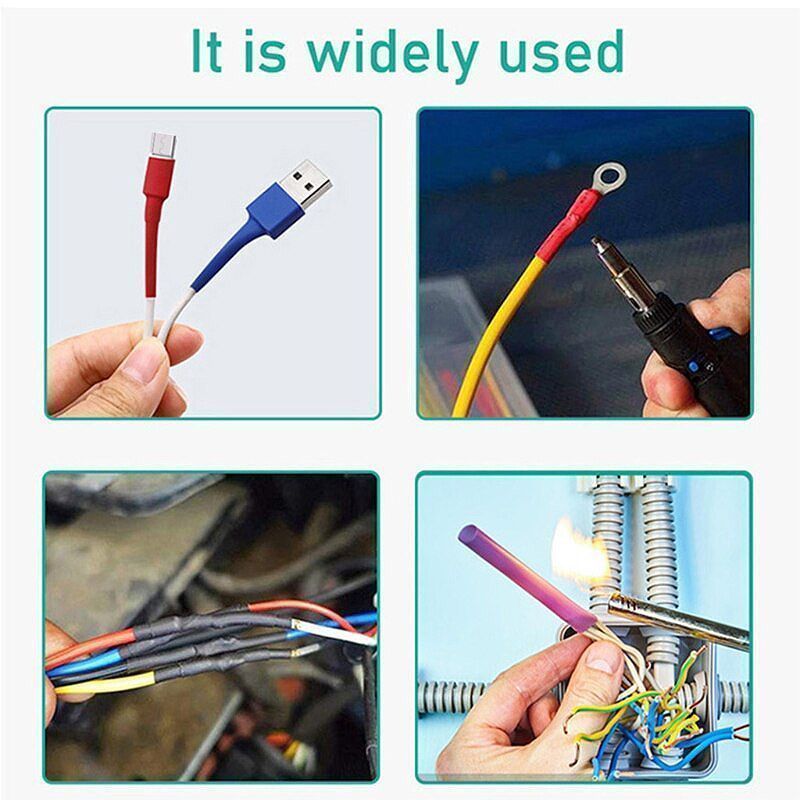 SPECS:
Specification: Material: PE
Size: As Picture Shown
Color: Red/Yellow/Blue/Green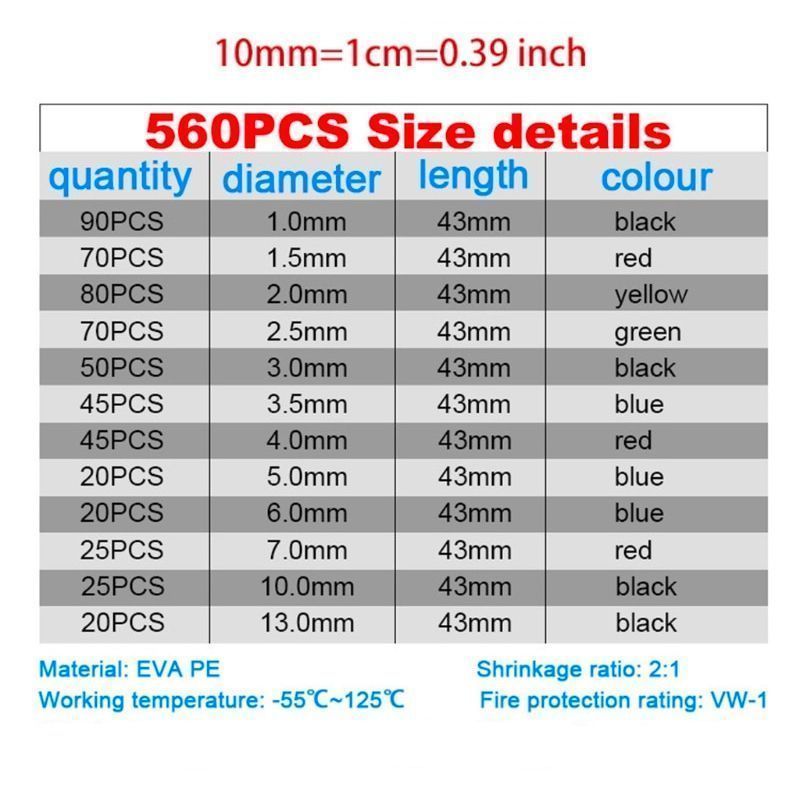 Package List:
560 Pieces Heat Shrink Tubing Kit