The ultimate back massager that made 90% of users live pain-free and sleep peacefully. Relieve muscle soreness after a long workday or workout sessions and promote blood circulation by simply lying in bed with the massager wrapped around your waist. Using both heating and vibration, this massager relieves your back pain and abdominal pain, and helps you relax.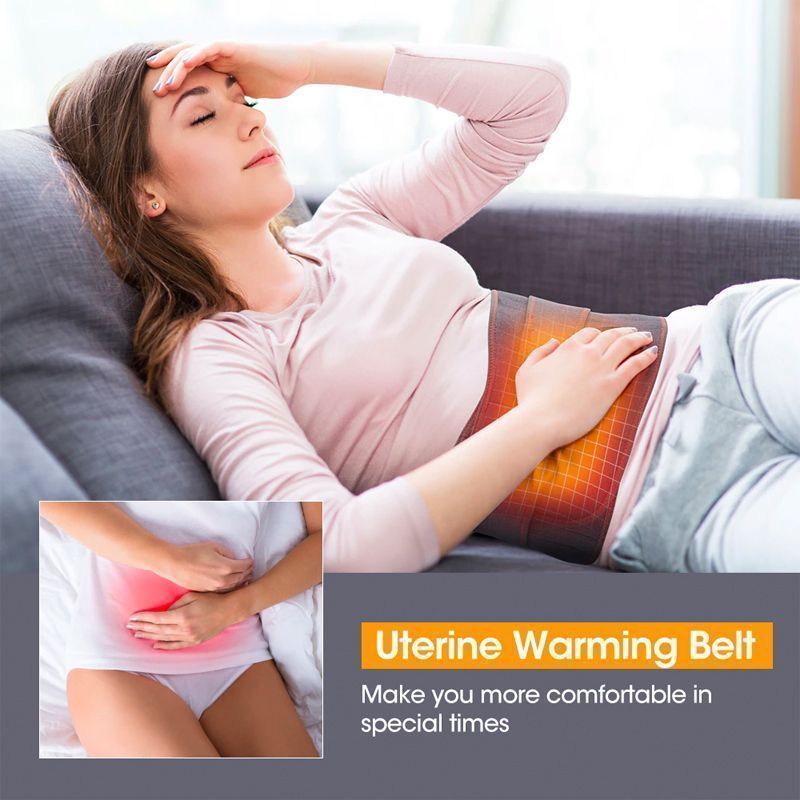 With a built-in 5000mAh battery and touchscreen controller, you can enjoy a comfortable massage anytime, anywhere. Plus, the anti-mistouch function ensures you won't accidentally change the settings mid-massage!
Get your waist massager – live without pain!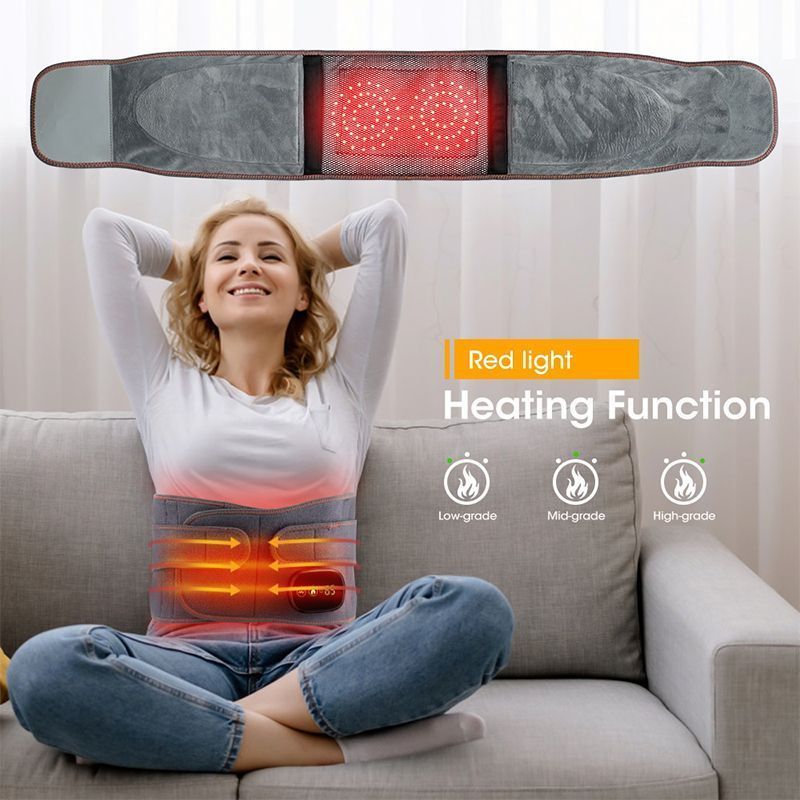 The belt is made of high-quality diving fabric that is light, soft, and elastic.
The belt can effectively relieve muscle soreness, relax muscles, reduce stress, relieve fatigue, and promote blood circulation.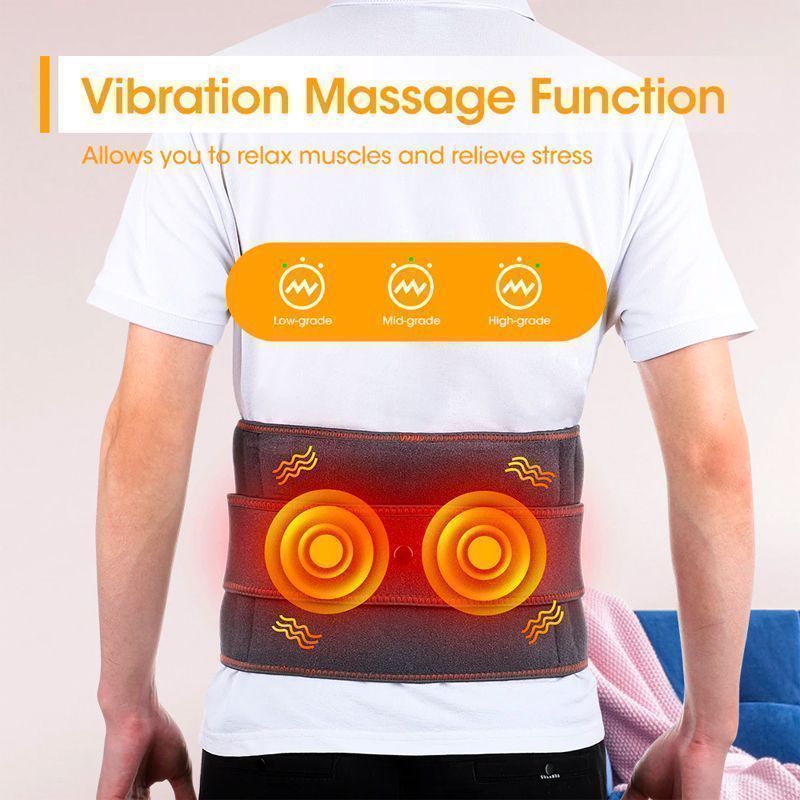 You'll be able to enjoy a comfortable massage anytime, anywhere with this belt massager.
The built-in 5000mAh high-capacity rechargeable battery allows you to use it wirelessly, on the go or anywhere.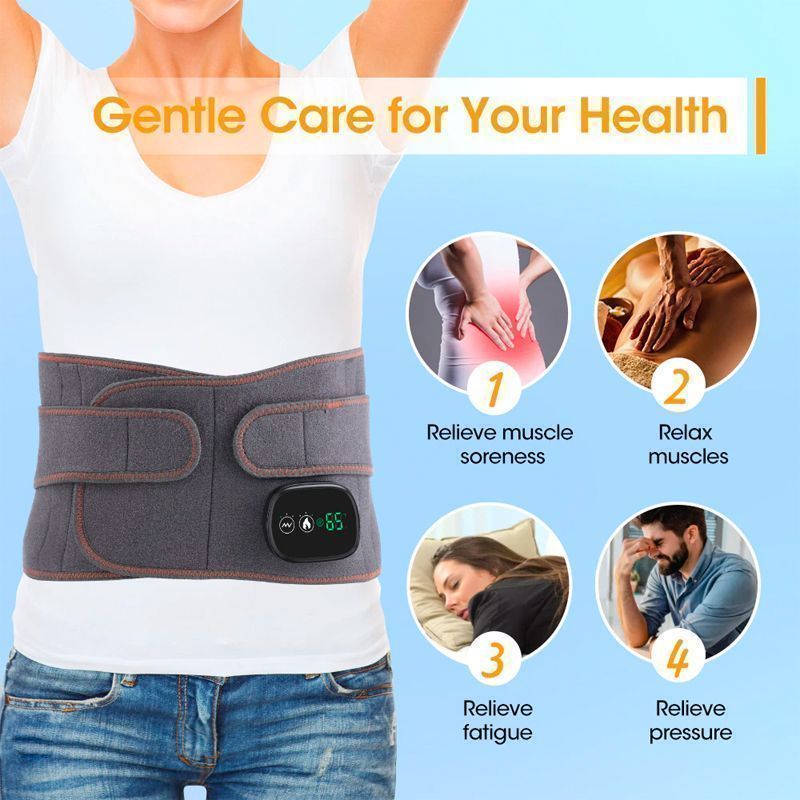 The digital display controller lets you control the temperature and vibration mode easily.
The anti-mistouch lets you enjoy an interruption-free massage and relax better.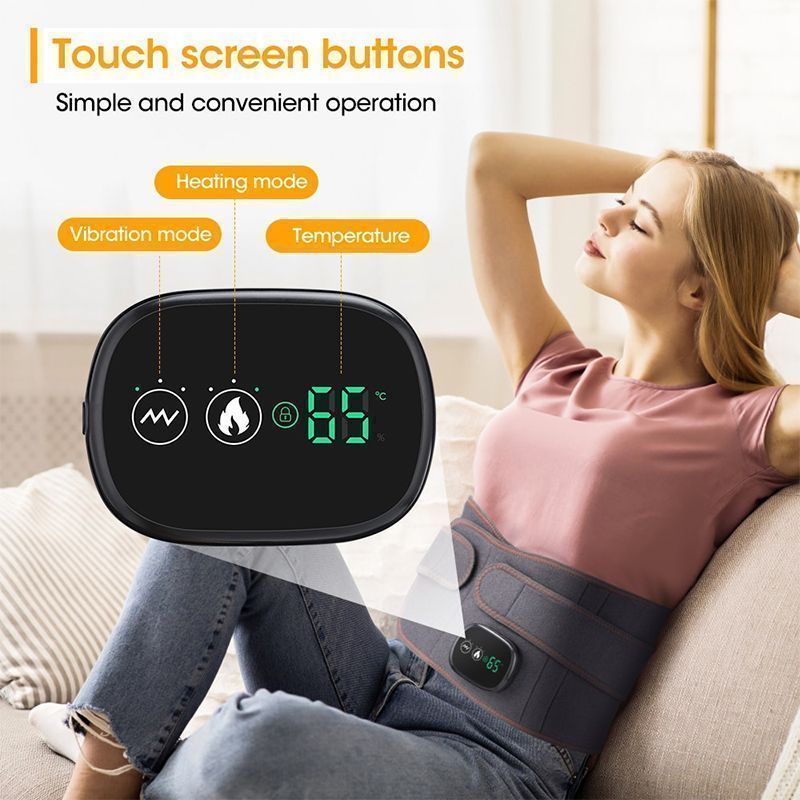 SPECS:
Material: diving material
Color: grey
Working voltage: 5V
Charging current (heating the highest grade): 1850mA
Charging time: 2-3H
Battery capacity: 5000mAh
Massage (top grade): 1440Min
Heating (highest grade): 102Min
Belt size: 118*20cm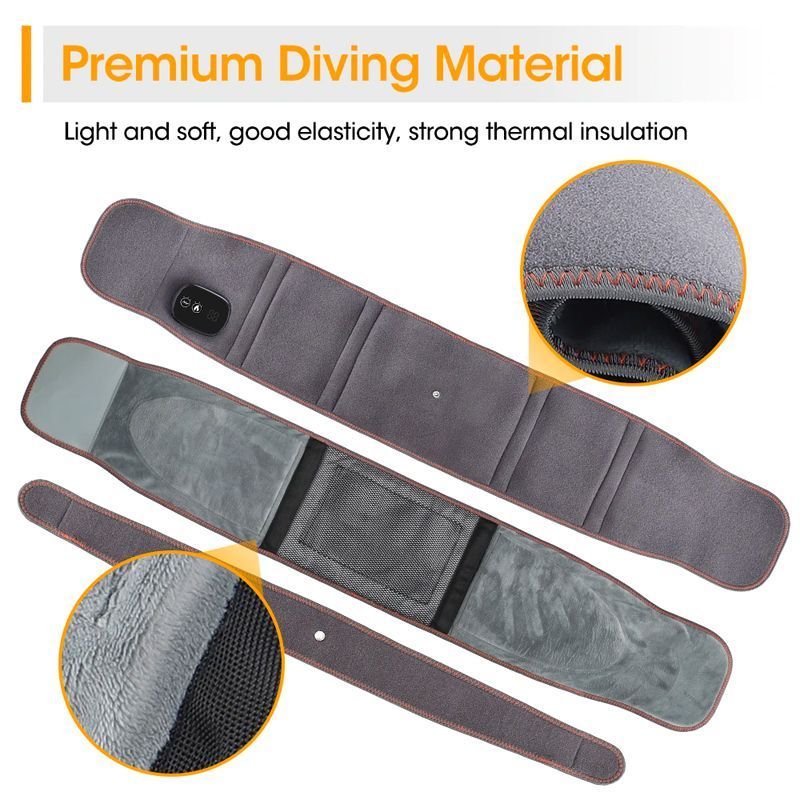 PACKAGE LIST:
1 x belt massager