Protect your privacy and prevent unwanted surveillance with the Anti-peeping Camera Detector.
This device uses advanced infrared technology to detect hidden cameras and pinhole lenses, even in low-light conditions, from 5 meters distance. It features two modes – always-on and flashing – for quick and easy detection.
With its mini and compact design and loop strap, you can easily take this camera detector with you wherever you go. Plus, its anti-peeping security protection ensures your privacy is always protected.
Take control of your privacy and security today – order your own cam detector!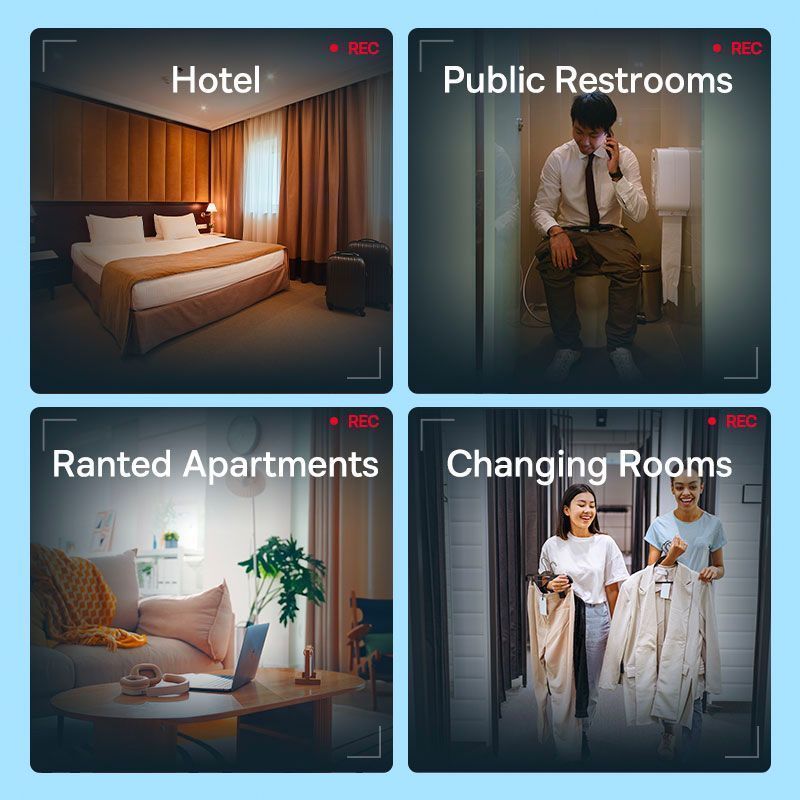 Detects hidden cameras and pinhole lenses with advanced infrared technology.
Two detection modes – always-on and flashing – for easy and quick detection.
Mini and compact design with loop strap for easy portability.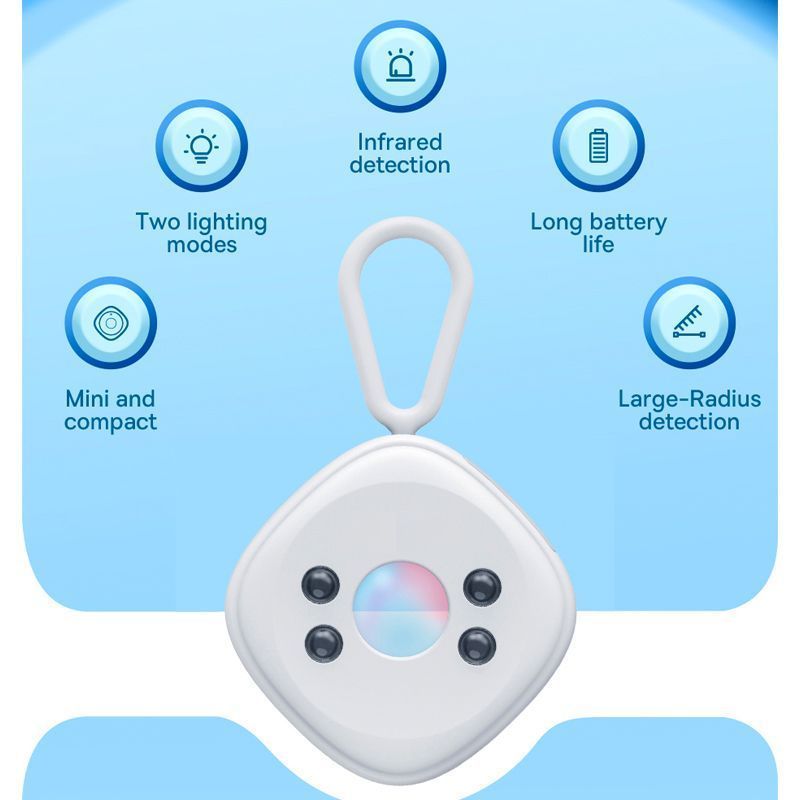 Anti-peeping security protection for enhanced privacy.
Infrared filter and color filter for precise detection of red reflections.
Suitable for use in low-light conditions.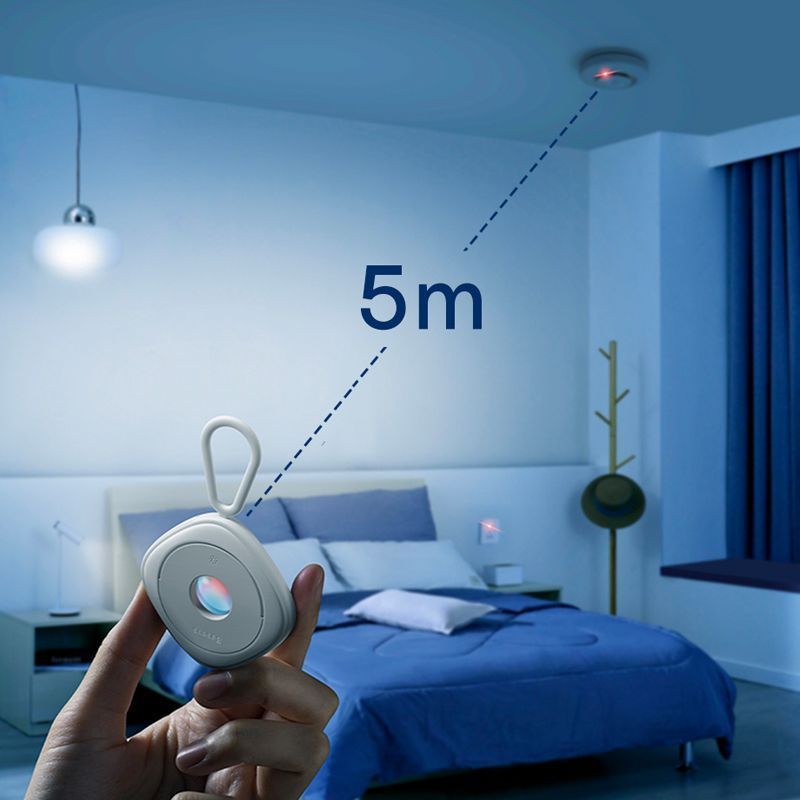 Super-long battery life supports Type-C fast charging, standby up to 30 days or 1 hour of continuous use after 1-time full charge.
Two lighting modes for double detection: always-on mode for continuous screening, strobing mode to see more clearly.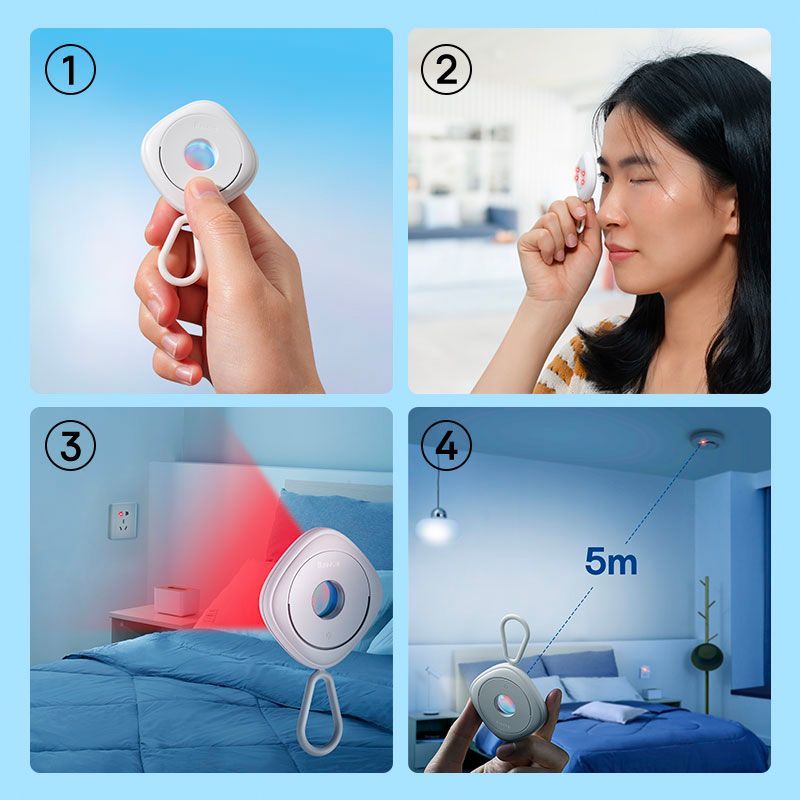 Up to 5m radius detection allows for easy access to corners and high places.
Lightweight and durable design.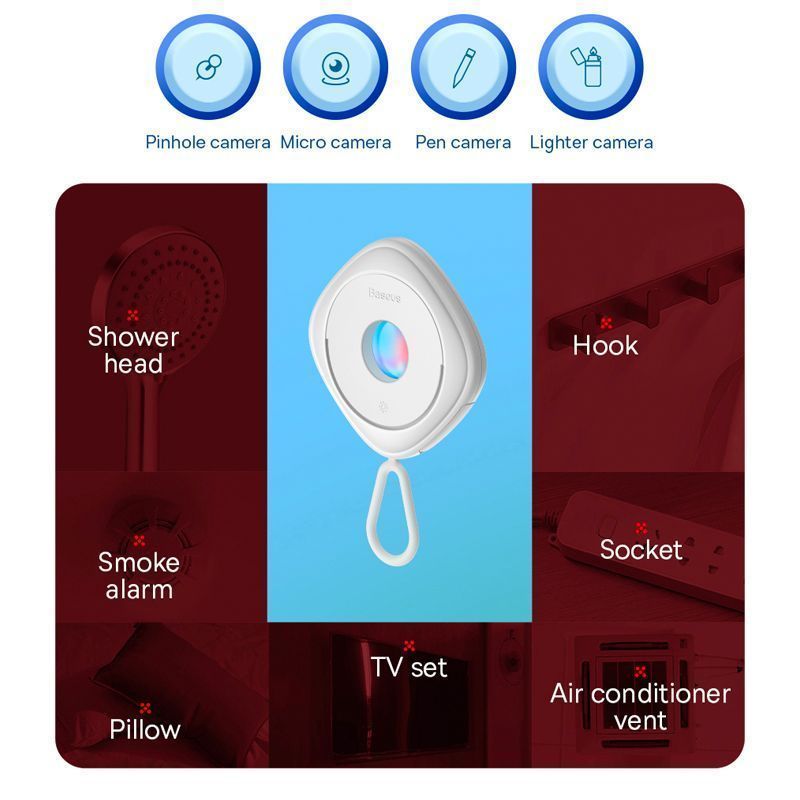 SPECS
Material: ABS+PC
Weight: 15g
Rated power: Type-C/DC5V 0.1A
Battery capacity: 60mAh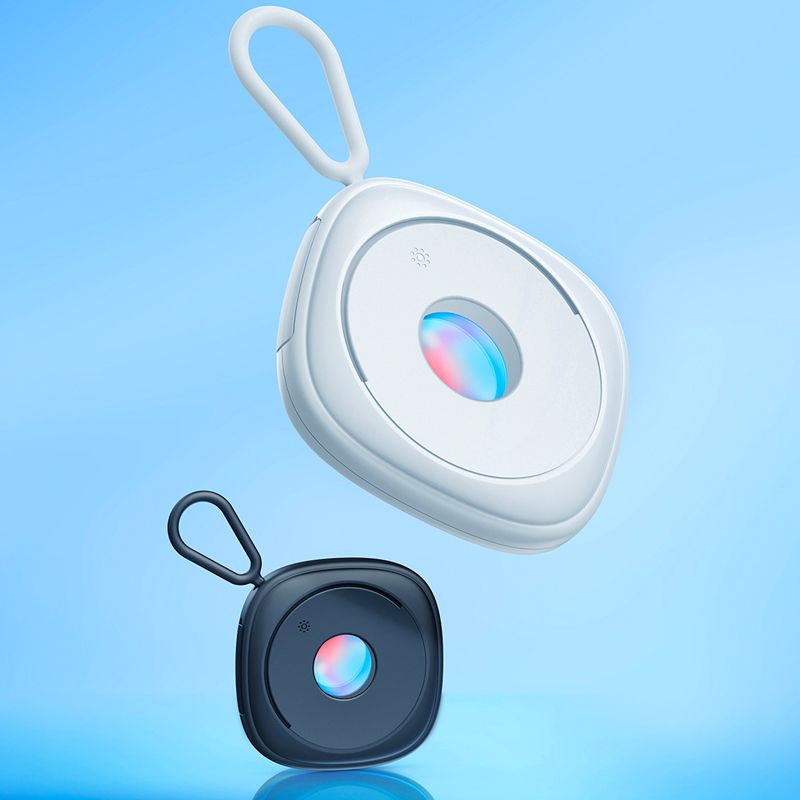 Package
1 x Camera Detector
1 x Charging Cable
1 x English and Chinese User Manual