It's a hassle to have to stop at a station and pump your tires up every time you want to go for a ride, especially if you're in a hurry. This mini air pump is the solution! It's light, portable, and easy to operate so you can inflate your tires on the go without any trouble. Plus, the LCD display provides accurate readings and real-time monitoring. It's much safer, smarter, and more reliable!
 This smart electric pump is used to inflate the tires of your bikes, motorbikes, scooters as well as your sports balls.
 Fully inflate bicycle tires within 3 minutes; no more searching for gas stations or waiting hours for help.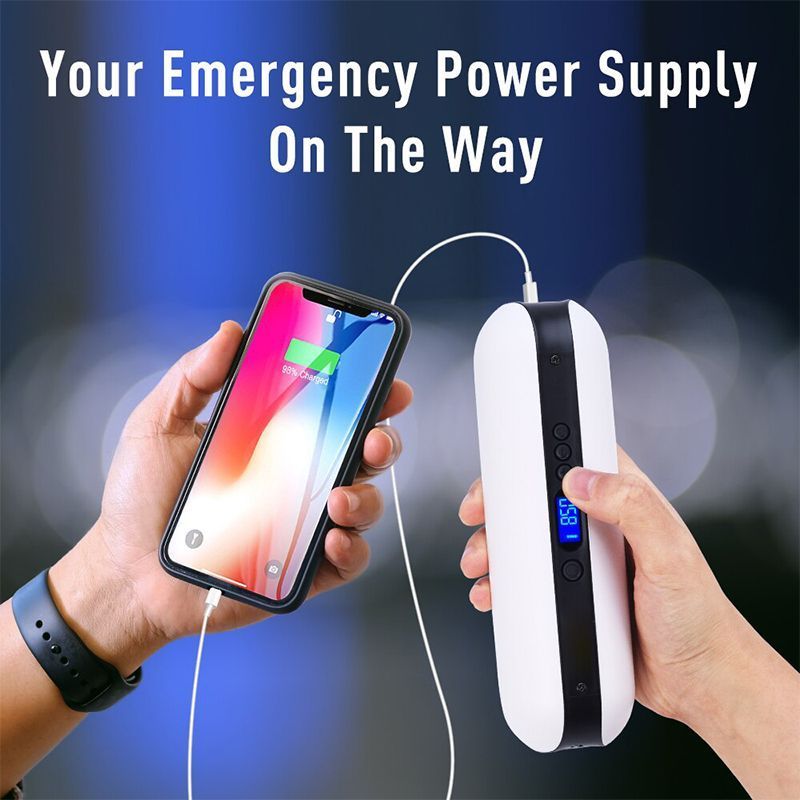 Detects leaks and displays accurate pressure readings so you can know exactly how much air your tire need.
 Portable, durable; you can keep it in your backpack and use it whenever you need to.
 Built-in lithium battery protection board protects against overcharging and short circuits.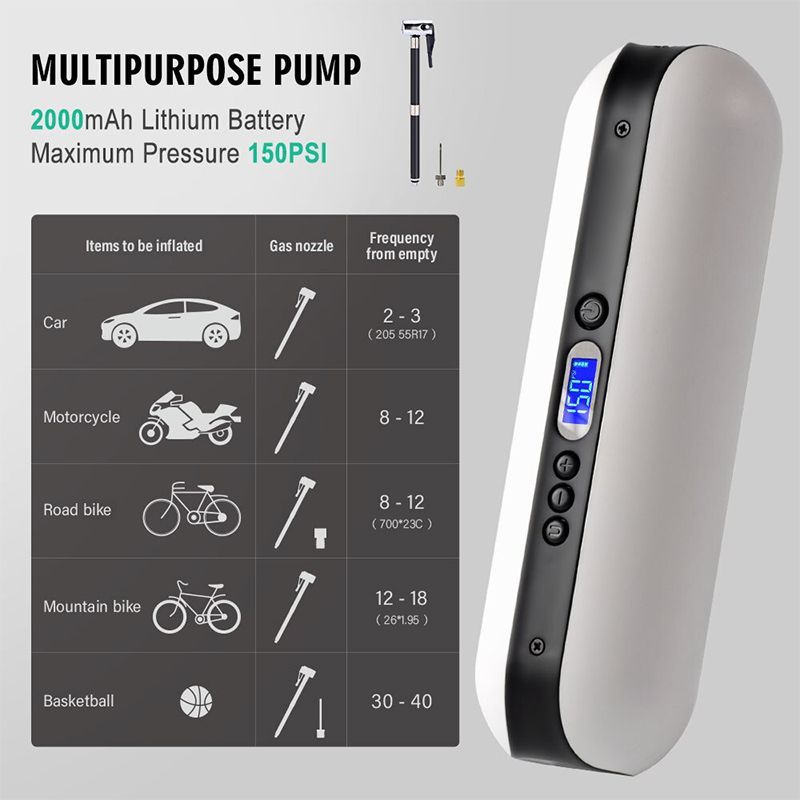 SPECS:
Charging time: 2.5 hours
Size: 50mm×50mm×180mm
Weight: 336g
Battery capacity: 2000mAh (500mAh*4 pieces)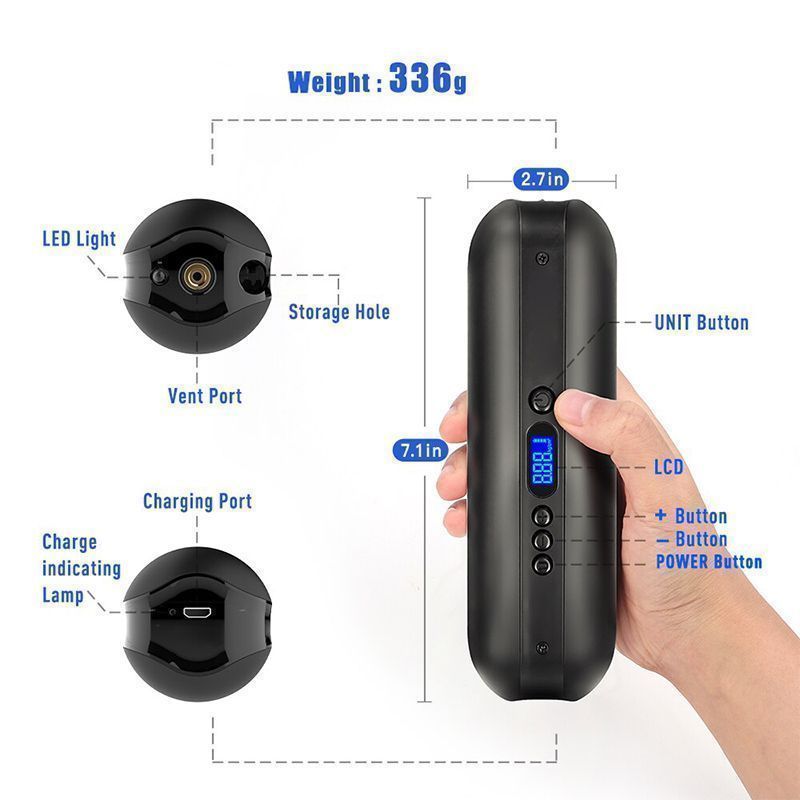 PACKAGE LIST:
1 x air pump