Are your plants lose their green color and die quickly? Perhaps they live somewhere where the sun barely shines? All plants need an average of 14 hours of sunlight each day to thrive.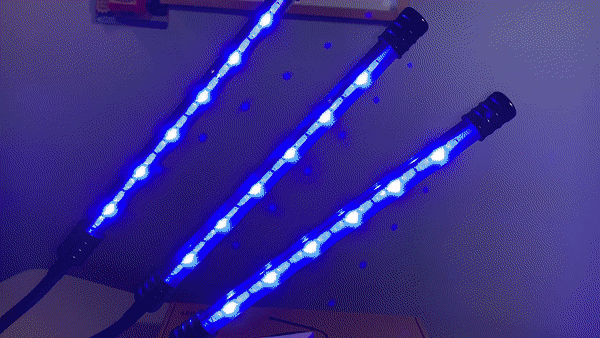 You don't have to change their place or worry daily about their sun exposure because our Waterproof LED Grow Light is designed to substitute natural sunlight to offer more targeted light solutions while consuming 50-70% less energy than standard practices!
What are you waiting for? Get one NOW and watch your plants grow faster, bigger, and healthier!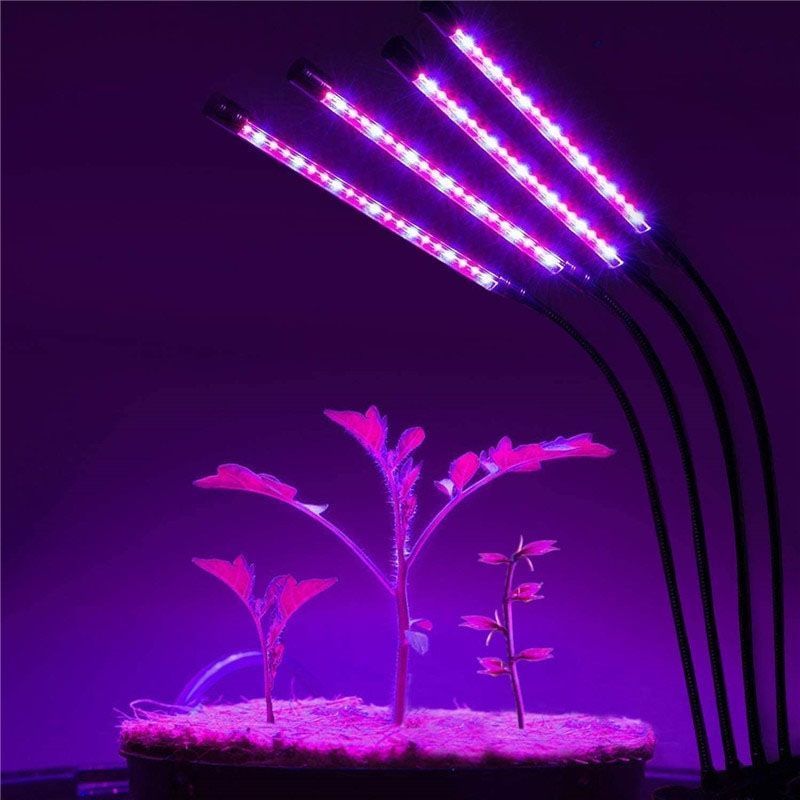 Made of Aluminum & PVC, lightweight and durable with good heat dissipation
Run significantly cooler than HID bulb by stimulating photosynthesis and providing the right color spectrum where the plant can grow and flourish.
Comes with 3 lighting modes with different intensities, allowing your plants to flourish in a place where there is little or no natural light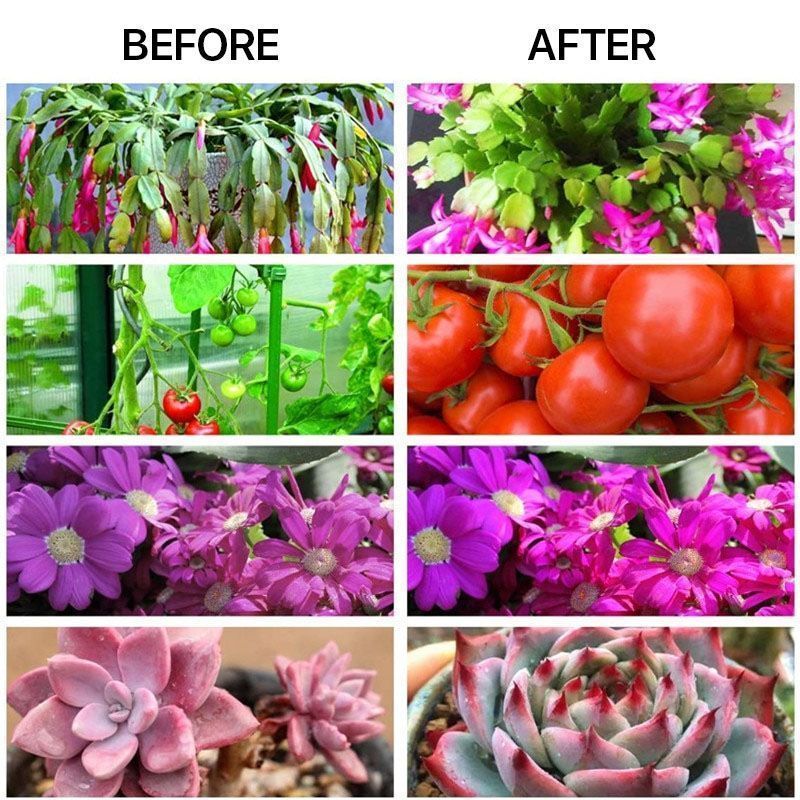 Easy & smart control as you need to use Remote Control only.
3 timer modes – 4 hours, 8 hours, and 12 hours.
The light-emitting diodes have very high efficiency, low energy, and have a lifespan of over 50,000 hours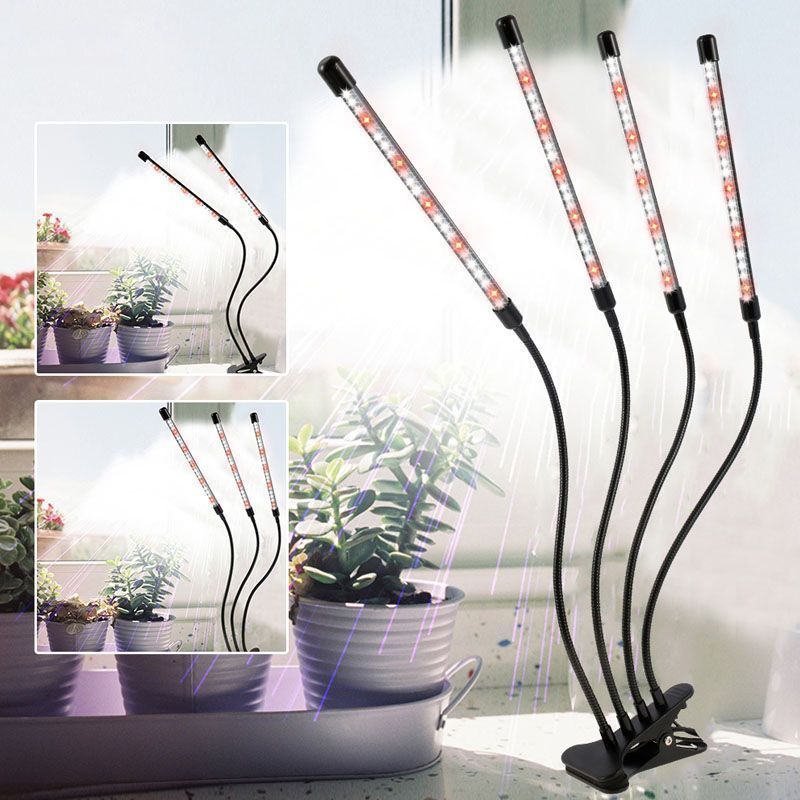 Environment-friendly, waterproof & high-quality indoor grow lights that don't contain Toxic Mercury
Emitting virtually no heat and requiring little power to operate,
Flexible Design making it possible for you to adjust it in any direction or the lighting area.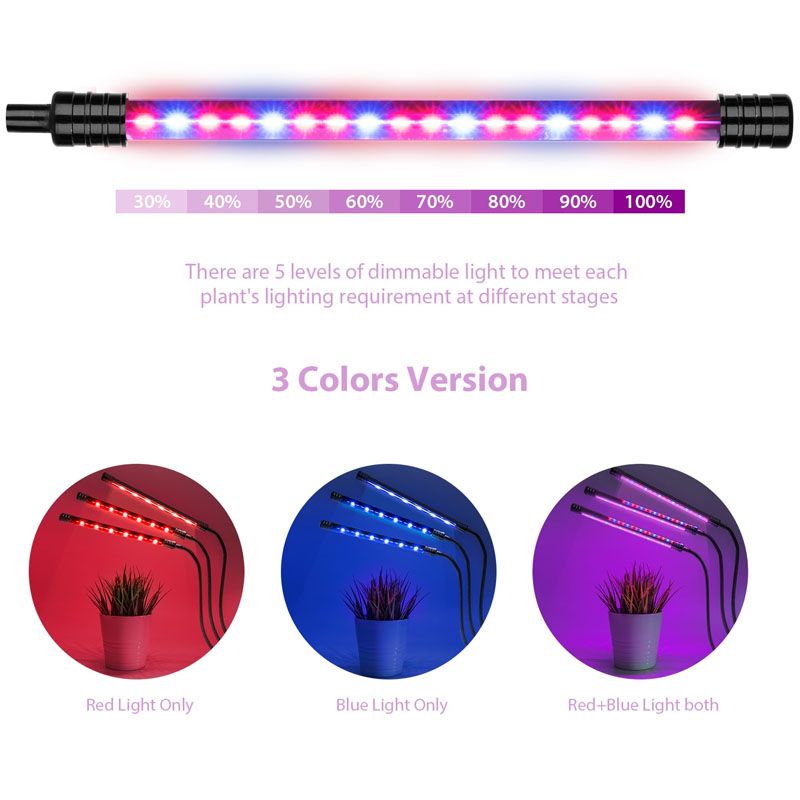 Specifications :
Product Type: LED Grow Light
Material: Aluminum & PVC
Input Voltage: 5V Working Temperature: -20°~40°
Life Time: 50000 hours
Lighting Range: 2-3 square meters
Number of LED lamp beads: 78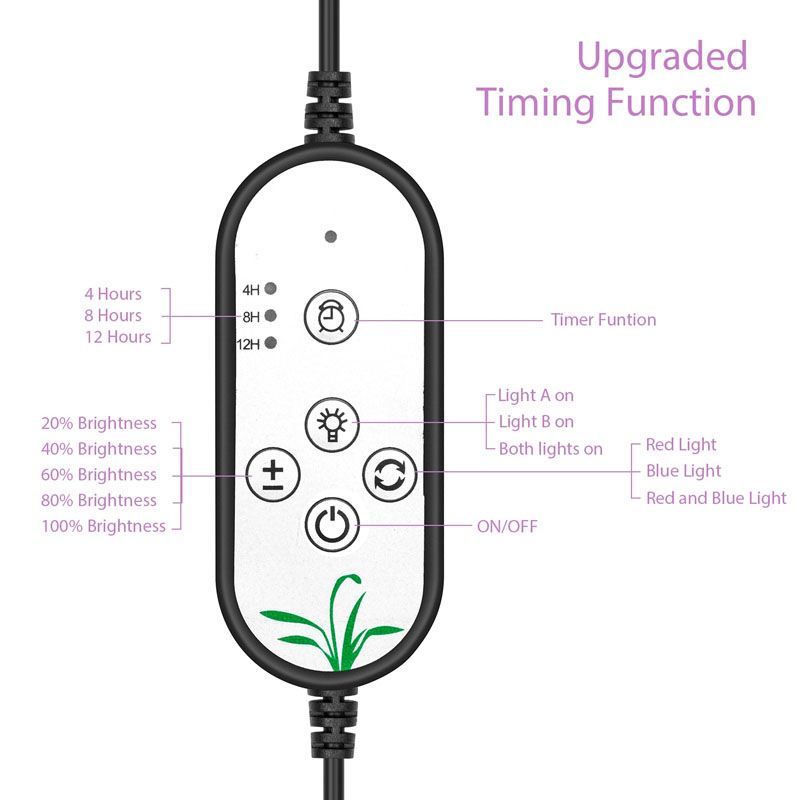 Package List :
1* Plant Growing Light