Do you sometimes wish you could communicate with the cars behind you on the road, and not just keep honking whenever a car follows too close?! Well, you can program your own messages on this LED board! Wouldn't that be cool? You can customize the colors, speed and even the animations to showcase whatever you're trying to say to the drivers behind you, "sorry," "thanks, "nice car!" — the stage is yours! Plus, you can use it for your shop, office, exhibitions, etc!
Order your LED panel and stick it to your car!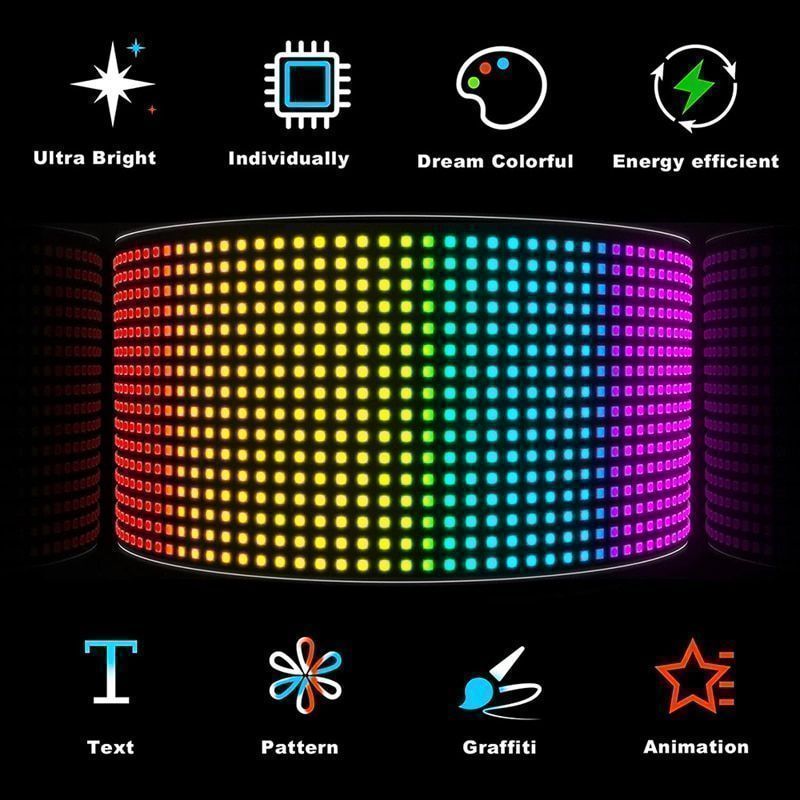 USB-powered: You can connect the LED panel through Bluetooth to the app to write text, patterns, animations, and much more!
 Self-adhesive & heat-resistant, it can attach to glass, walls, etc. It's lightweight, thin, and strong.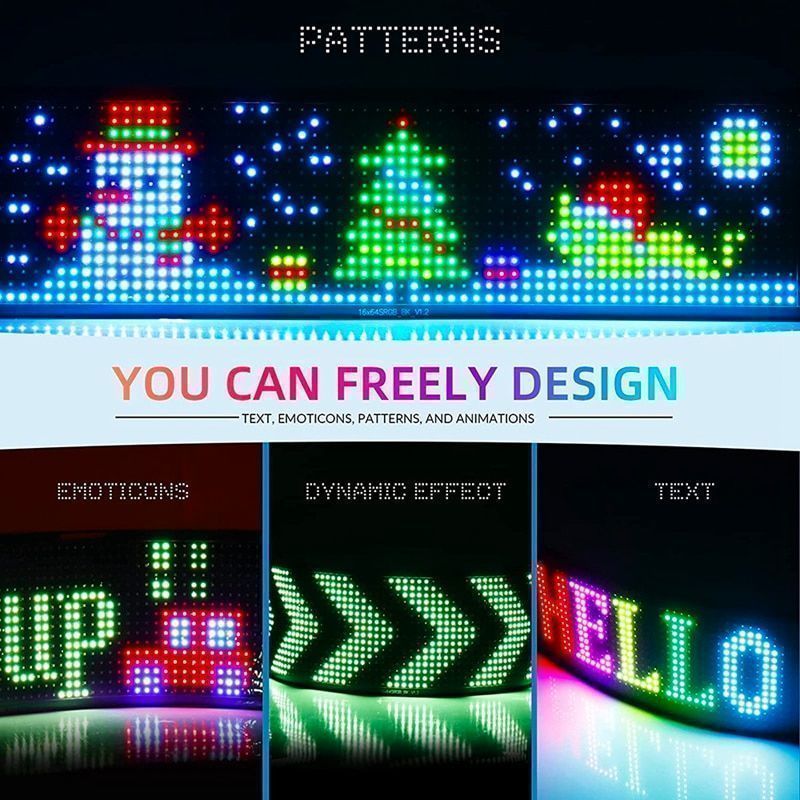 Full-color LED screen with 16 X 64 pixels, very light and thin, portable, and durable.
 Multi-purpose: you can use it for shops, hotels, bars, restaurants, concerts, Christmas or wedding decorations, etc.
 It's compatible with iOs and Android devices.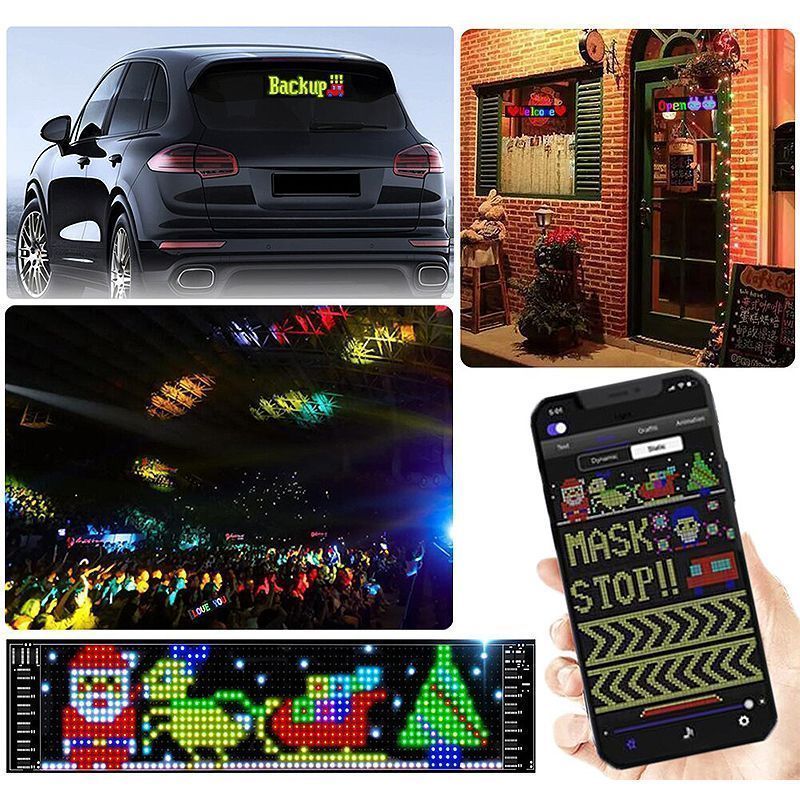 SPECS:
Color: ‎Black
APP: CoolLED1248, you can download it on iPhone App Store or Google Play Store
Support language: English, Chinese, German, Spanish, Portuguese, Japanese, Korean, Russian, French, Italian
Support system: IOS and Android ( need 6.0 above)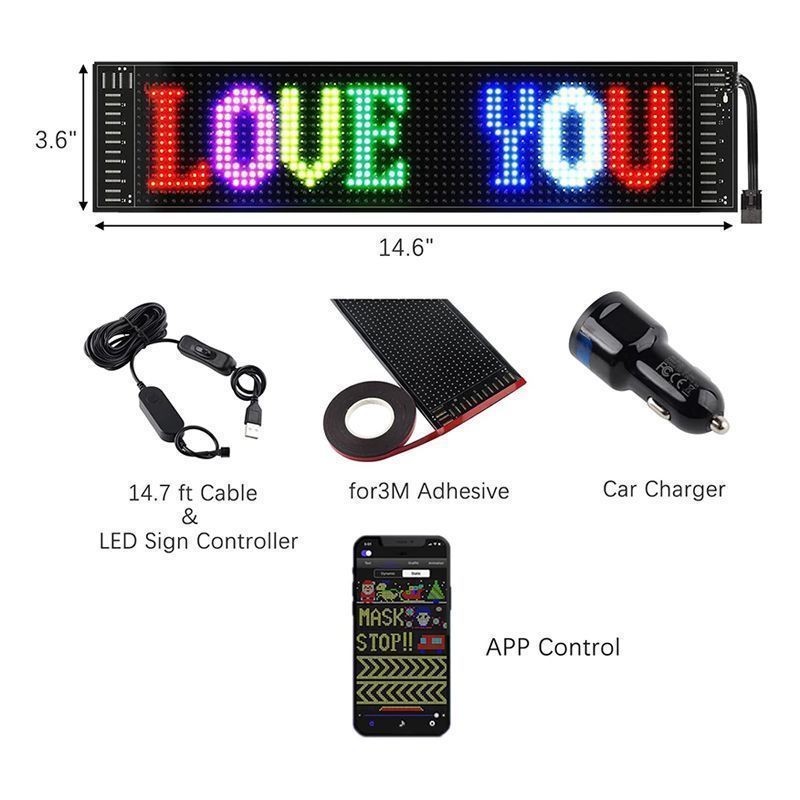 PACKAGE LIST:
1 X Bluetooth Led Car Sign
1 X 14.7 ft Cable with LED Sign Controller
1 X for3M Adhesive
1 X User Manual
1 X Car Charger