You're seriously missing out if you're not snuggling up with this warm and cozy heated blanket. Join hundreds of people keeping warm at home or at work with this USB-heated blankie/cape wrapped around them. Wearing this blankie, you'll get to work, read, cook, and even answer the calls of nature while camping outdoors and staying cuddled up and warm!
Claim Your Heated Blanket ASAP! (only available this week).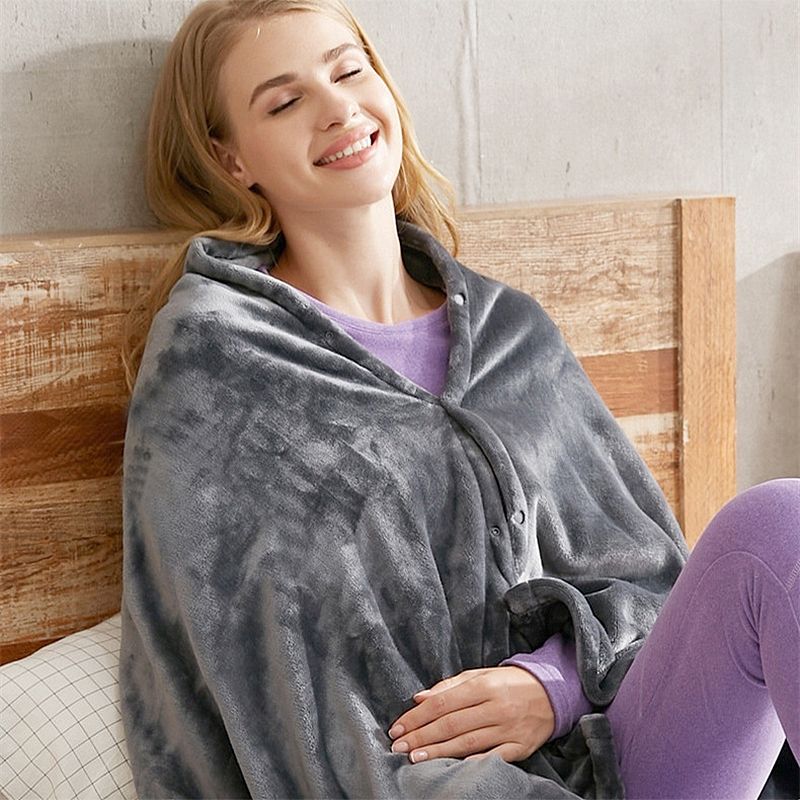 Plug into a powerbank, switch on the button and enjoy instant warmth.
Get warm and cozy in seconds while traveling, flying, camping, and more.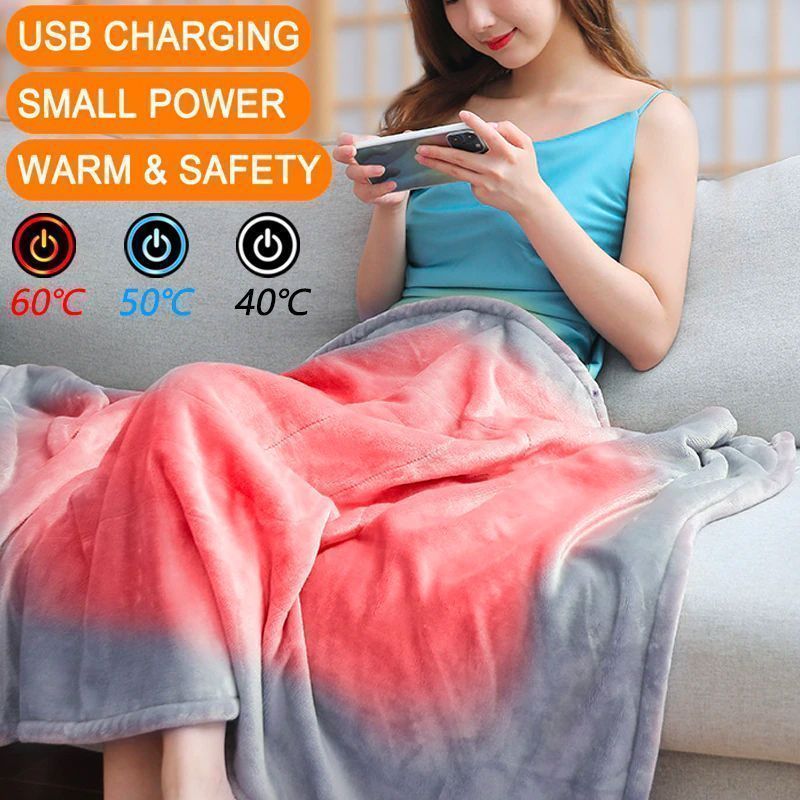 Stay safe with temperature control and protection features.
Cuddle up under your heated blankie on a cold winter night with family or with a good book!
Enjoy fun movie nights without shivering!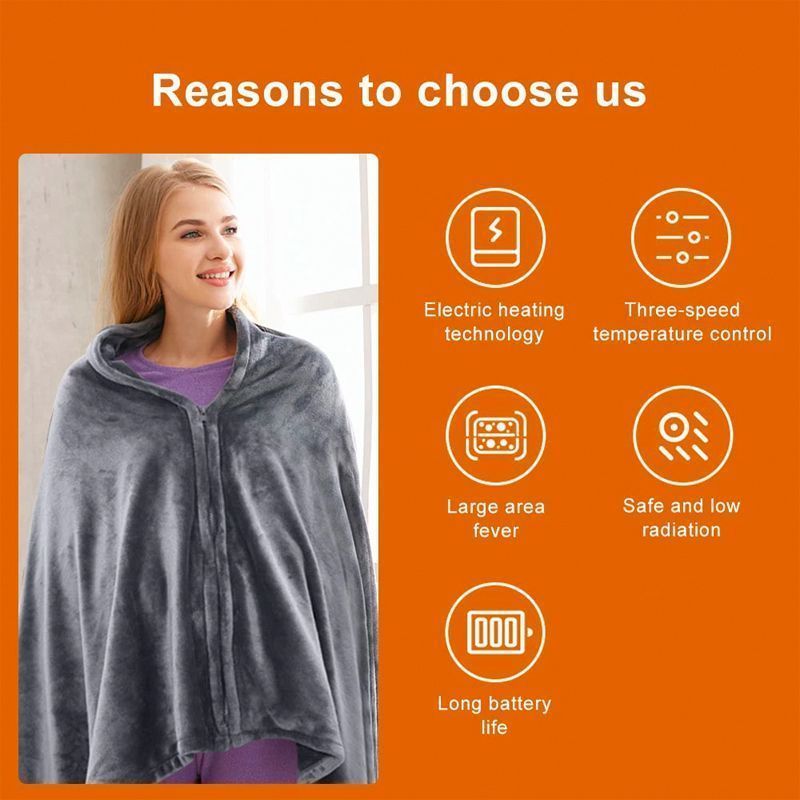 SPECS:
Material: flannel
Voltage: Voltage: 5V Current 2A Rated power: 10. W
Gear: gear 3, temperature in Celsius 40 ℃ 50 ℃ 60 ℃ / Fahrenheit: 104, 122, 140 ° F
(Temperature difference ± 5 ° C, ± 41 ° F)
 PACKAGE LIST:
1 x blanket