Even if you think your water looks clean, it might not be. There are all sorts of contaminants that can be lurking in any water supply, and some of them can be very dangerous.
Our Water Quality Tester is the perfect solution if you want to make sure you're drinking safe, clean water. It works for water purification applications, wastewater regulation, aquaculture, hydroponics, laboratory and scientific testing, pool, ecological testing, colloidal silver, water treatment, etc.
Drink your way out of danger, order now!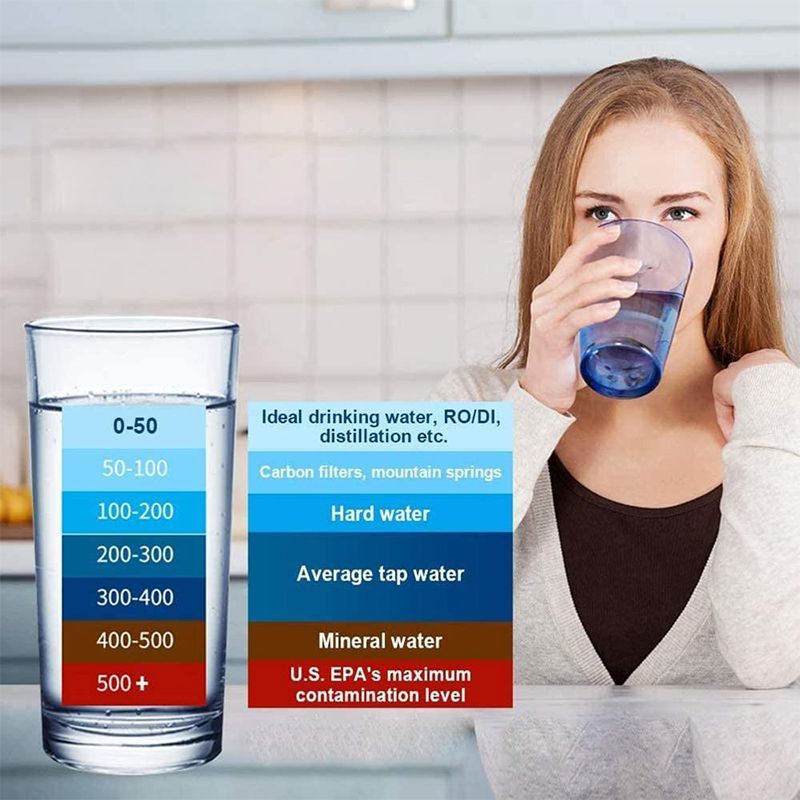 Get accurate Total Dissolved Solids (TDS) and Electrical Conductivity (EC) and temperature readings with this digital tester.
Choose between 4 different TDS and EC measurements modes depending on your needs.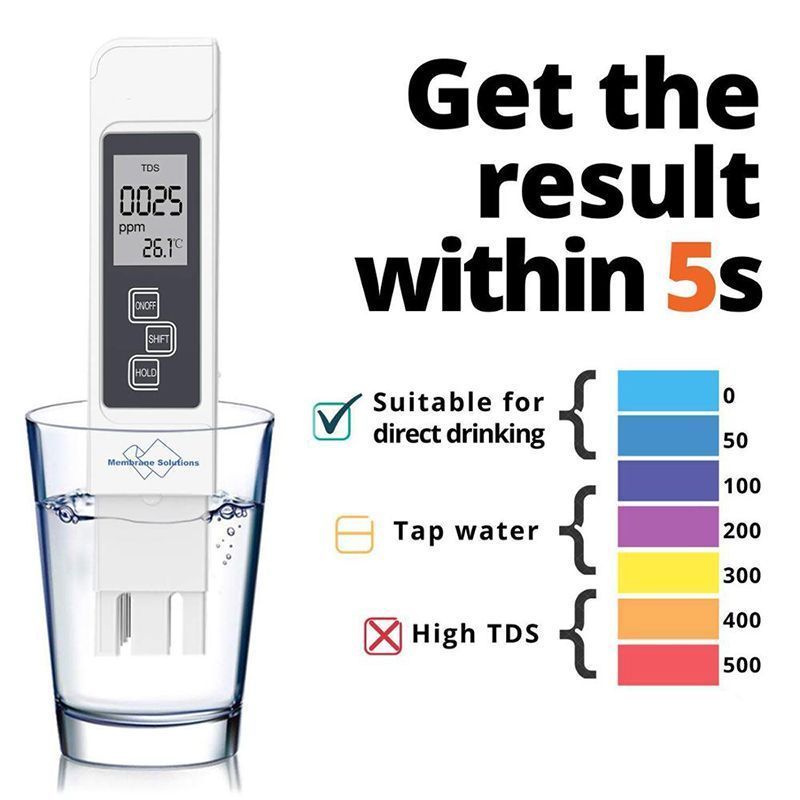 Automatic temperature compensation ensures correct measurements in any environment.
It shuts down automatically after 5 minutes to save power and extend battery life.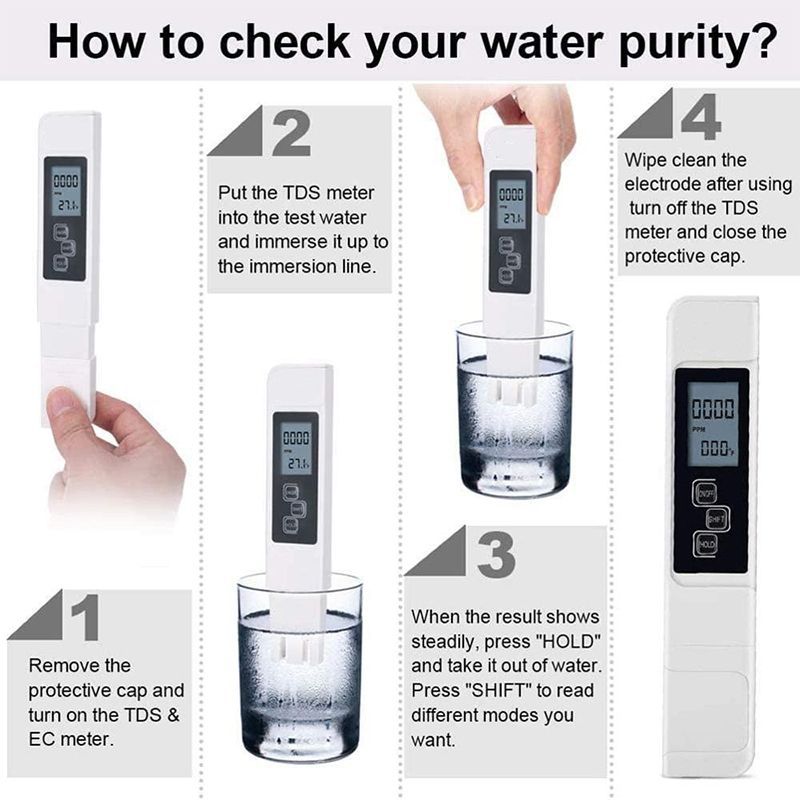 Save your preferred mode settings for future use.
Quick and easy to operate, even for beginners.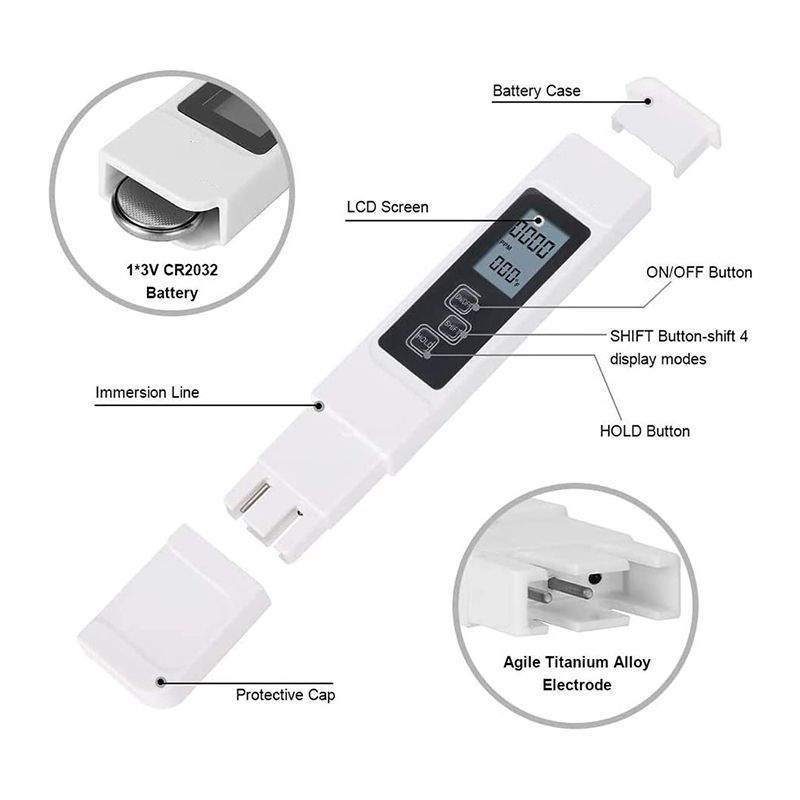 SPECS:
Measurement range: conductivity: 0-9990 μ s / cm
TDS:0-9999ppm
Temperature range: 0.1-80.0℃(32.0-176.0℉)
Accuracy: ± 2%
Material: ABS
Size: 154 * 30 * 14mm/6.06*1.18*0.55″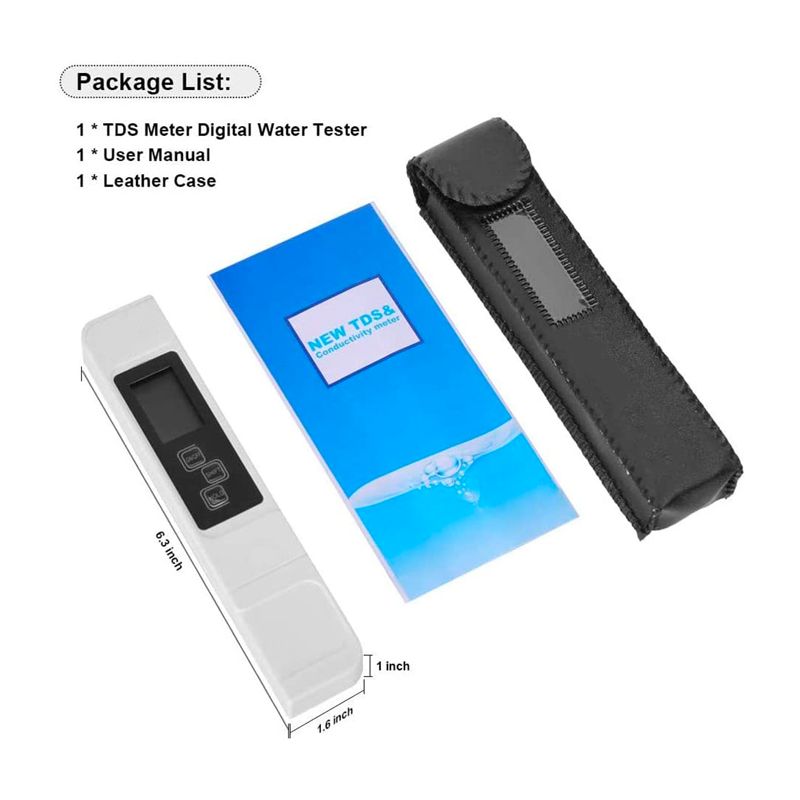 Package List:
1 x Water Quality Tester