Looking for a fast and easy way to charge your devices? Look no further, our wireless charging dock is the perfect solution for you! This is a fast-charging charger, phone holder, and mini lamp to illuminate your room cozily at night.
No need to keep a lamp, phone stand, and charger separately when you have this 3-in-1 magnetic charger! You also won't have to fumble with cords or plugs ever again; just set your device down on the charging pad, and it will start charging immediately!
 Get your 3-in-1 charger stand!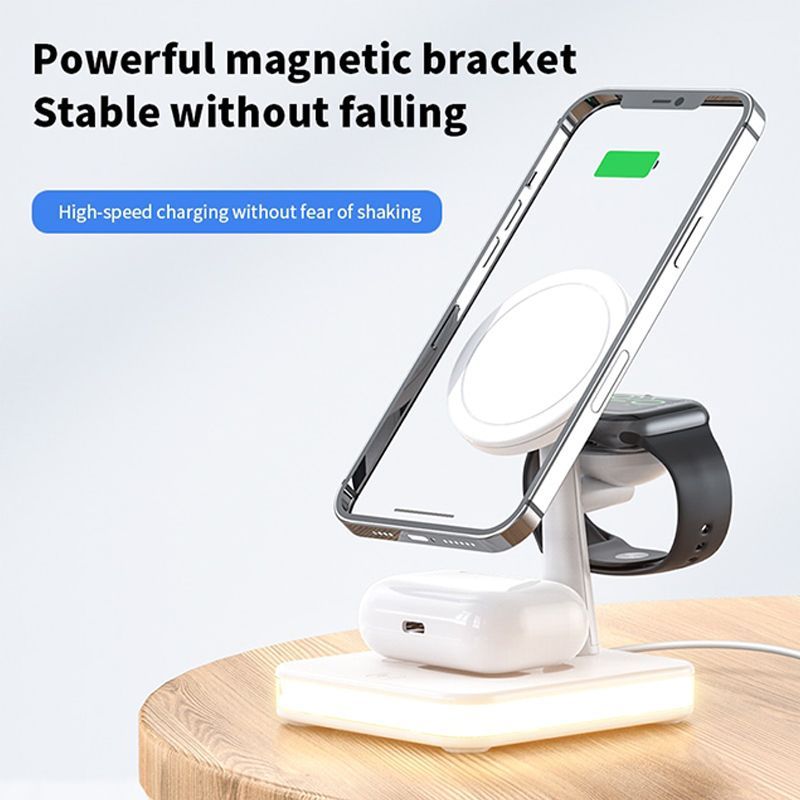 3-in-1 design: wireless charger stand, night light, and phone holder.
It produces warm, cozy night light for peaceful reading time/sleep if you like keeping lights on at night.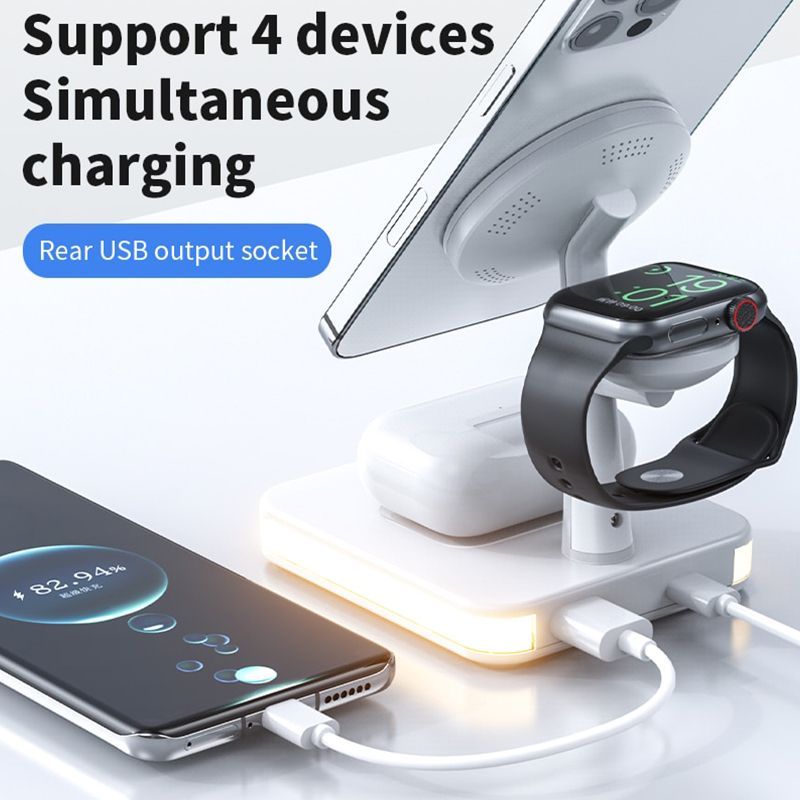 Fast wireless charging for iPhone, watch, and Airpods series.
Advanced safety features protect your devices from overcharging and overheating.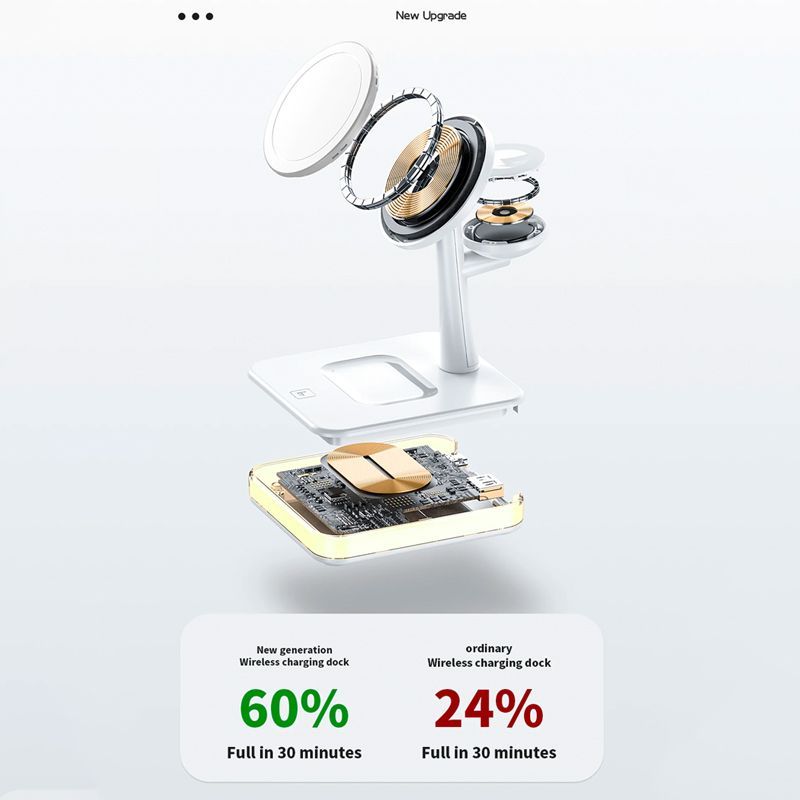 SPECS:
Interface: TYPE-C*1 and USB*1
Output power: 25W(Max)
Input voltage/current: 9V-2A/12V-2A
Charging frequency: 105-205 KHz
Charging distance: 3~10mm
Charging efficiency: <80%
Material: ABS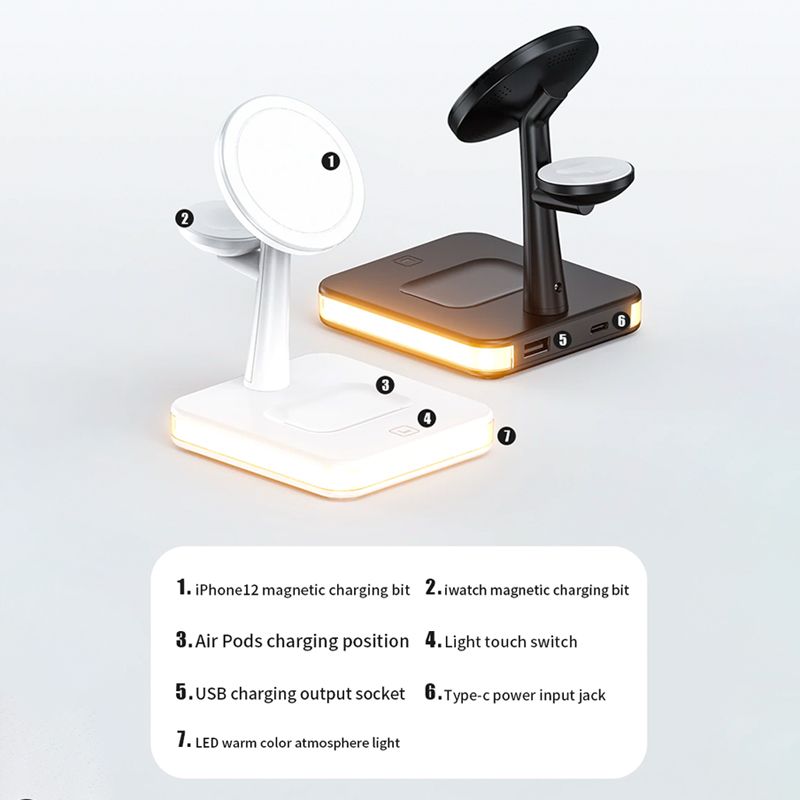 Package List :
3 in 1 x Magnetic Wireless Charger Stand light
: