Don't want to use different chargers for your different devices because it's hardly practical? This 3-in-1 charging station has you covered, allowing you to charge your phone, Apple Watch, and AirPods all at the same time. Plus, it's fast-charging, wireless, and foldable so you can take it with you on the go.
Not only does this charger save you time and hassle, but it also looks great on your desk. The sleek design is perfect for any modern home or office. Plus, the blue light breathing feature makes it easy to see when your devices are charging.
Get the 3-in-1 magnetic fast wireless charger today! only 10 left!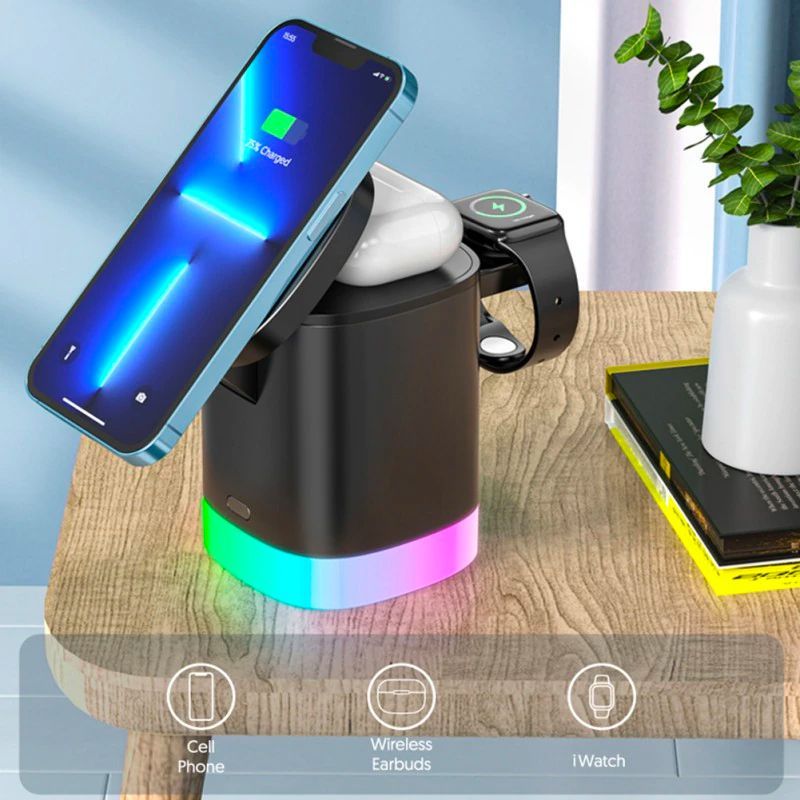 Wireless Charging: No more plugs, cables or tangles. Just place your device on the charging pad and it will start to charge.
 3 Devices at Once: Charge your phone, AirPods and Apple Watch simultaneously.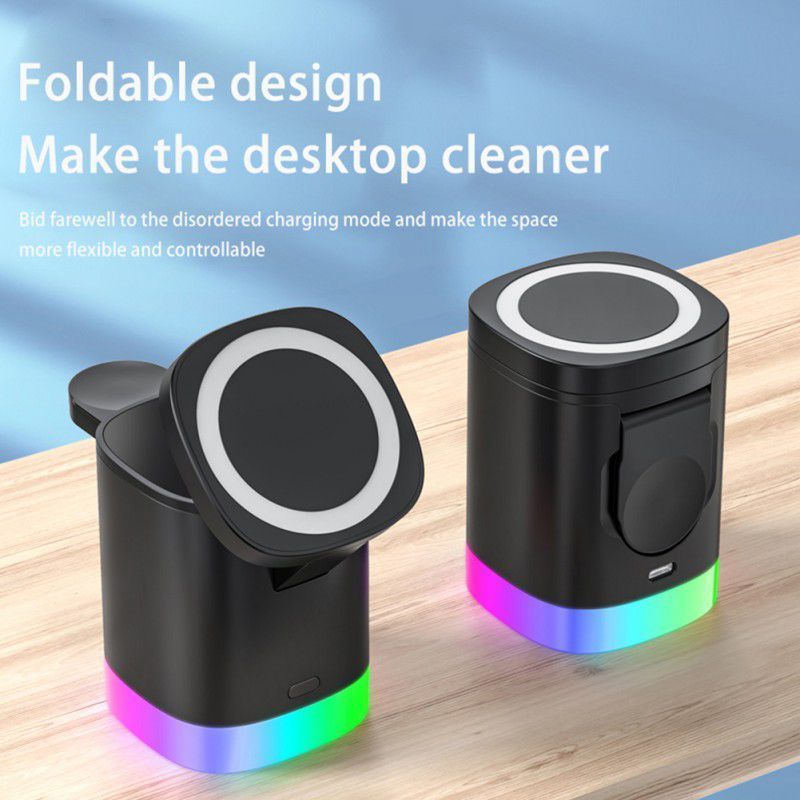 Magnetic Attachment: The magnetic clip safely holds your devices in place while they charge.
 Vertical & Horizontal Orientation: The charging stand can be used in either a vertical or horizontal position.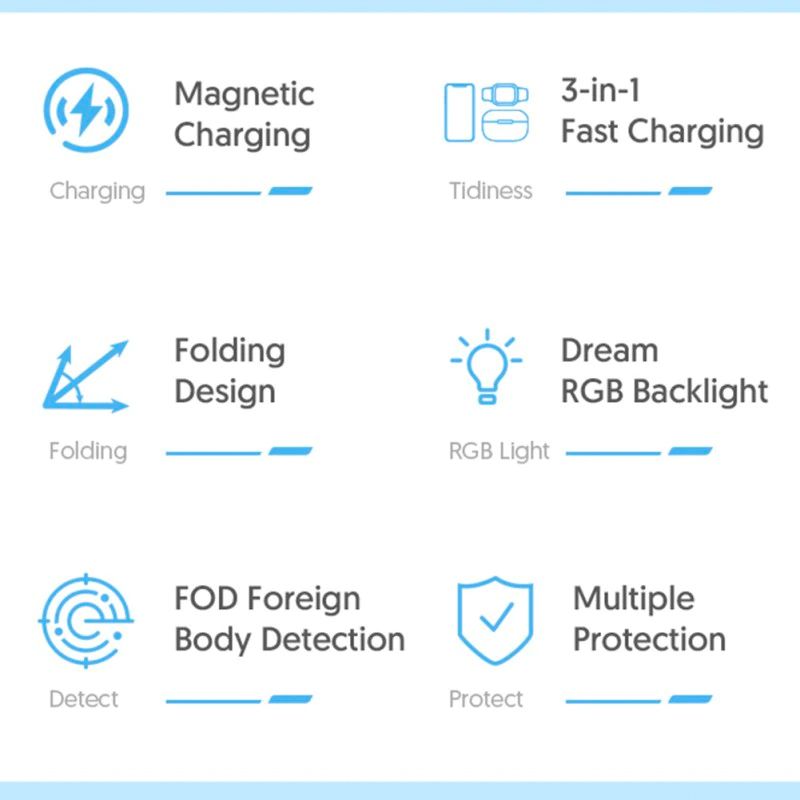 SPECS:
Material: ABS
Input: 5V/2A, 9V/3A,
Cable: Type C
Mobile phone output: 15W/10W/7.5W/5W
Watch output: 3W headphone output: 5W
Fast charging time: About 2.5 hours
Charging efficiency: &> = 80%
For Samsung: : A full range of phones with wireless charging
For Apple: for iPhone8 series, for PhoneX series, for iPhone11 series, for iPhone12 series, for iPhone13 series, for AirPods series, for iWatch series.
No-kia: Lumia 820, 830, 920, 930, 1020, 1050, 1520, etc
Google: Nexus 4, Nexus 5, Nexus 6, Nexus 7, etc
Sony: for Xperia Z3v, for Xperia Z4v, etc
For HT-C: for HT-C Droid DNA, for HT-C 8X, etc.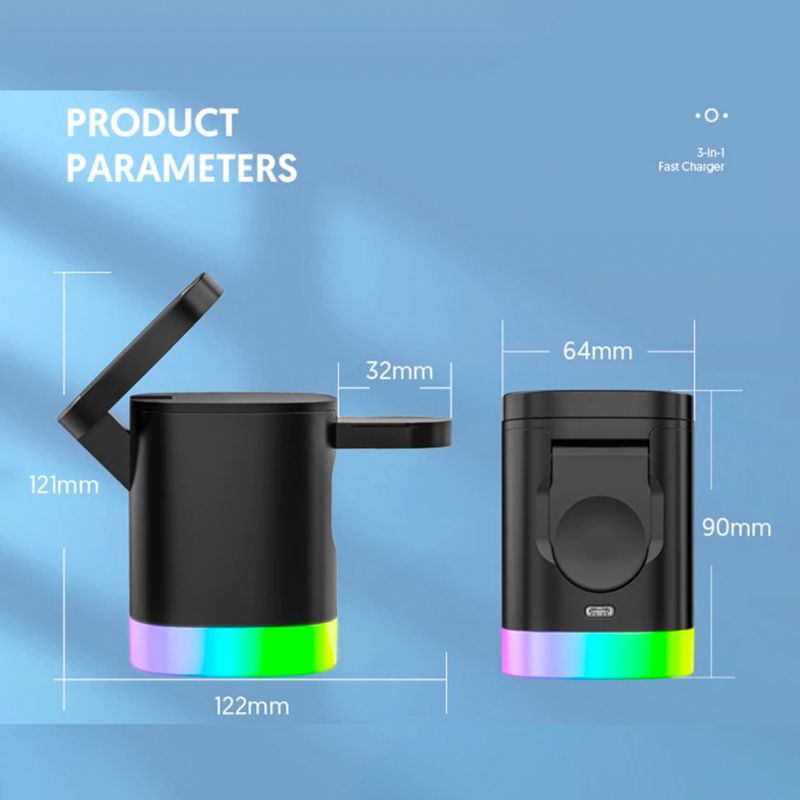 PACKAGE LIST:
1 x magnetic charger
1x Type C cable
1 x User manual