Scared you might be hit by another power crisis? Want to keep using your electronic devices even in case of a power outage? Even an electricity generation failure can't stop you from now on because we've got a solution for you!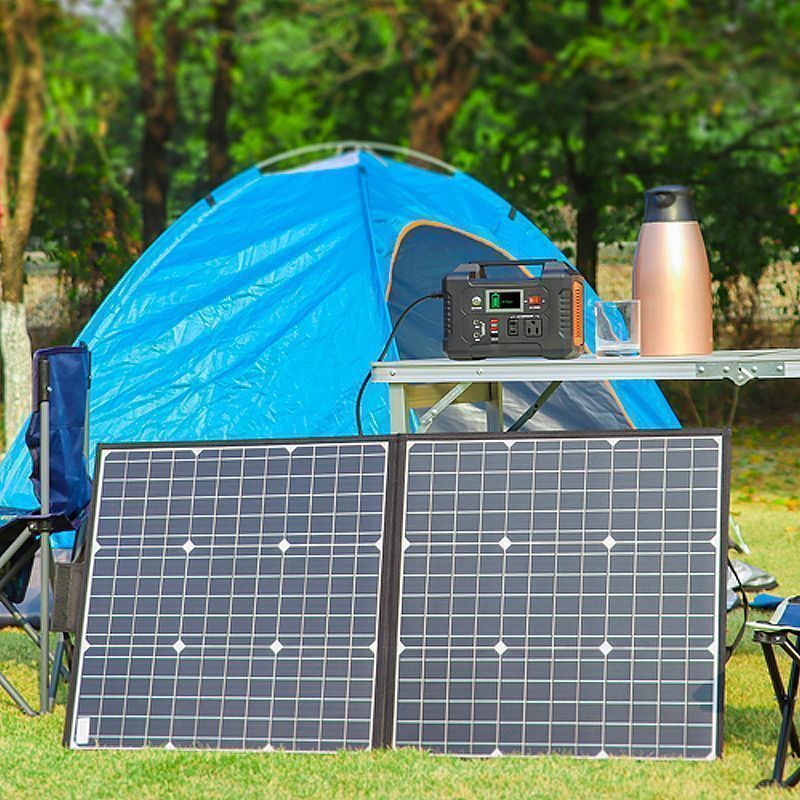 The Solar Panel Station charges your devices via solar power, so all you need to do is keep it in the sunlight! It's reliable during blackouts, charges quickly, and can charge your smartphone, tablet, laptop, camera, drones, fans, in-car appliances, CPAP machine, and more!
Order now and never have empty juices!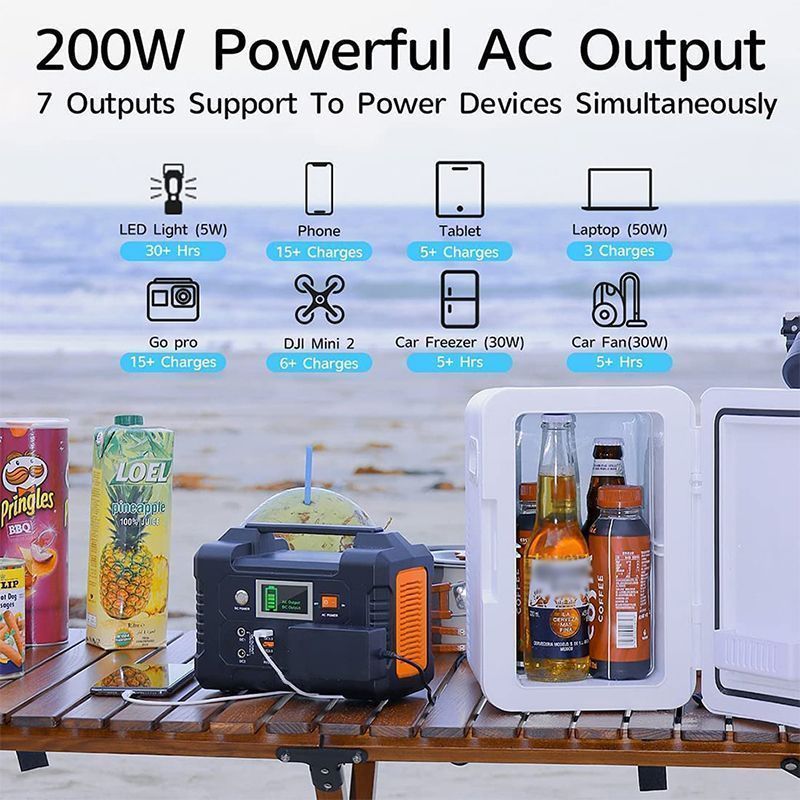 200W Powerful AC Output, solar-charged, and can charge multiple devices, including drones, fans, in-car appliances, etc., at any time.
151Wh (40800mAh) High Performance: enough to meet different kinds of electricity demands outdoors!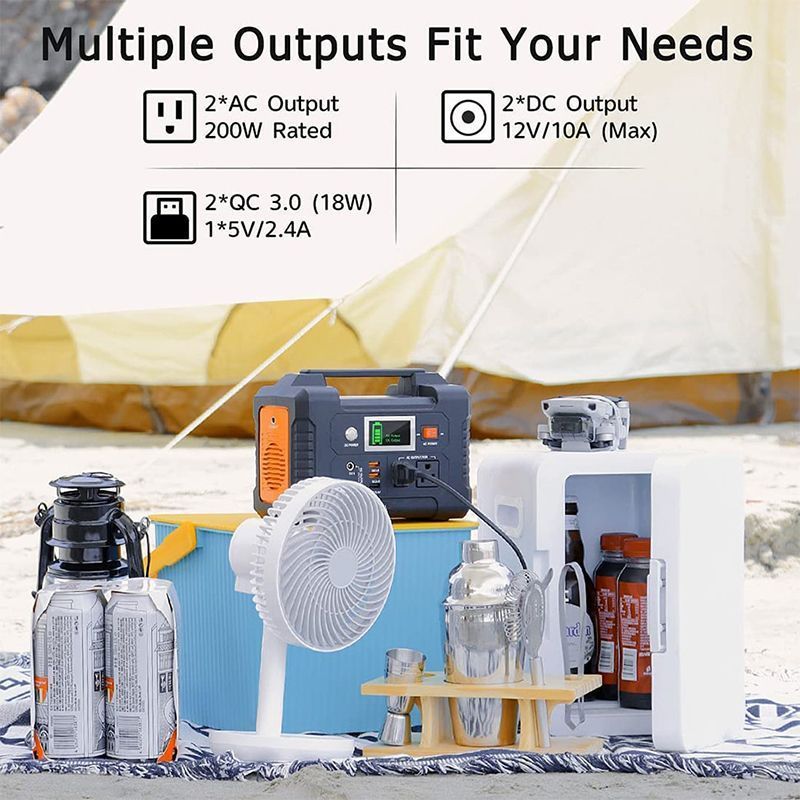 Multifunctional & compact; suitable for outdoor usage, home, travel, camping, backseat on long road trips.
Lightweight solar panel and won't take up space in your car or travel bag; with a weight of 4.07lb and a comfy handle.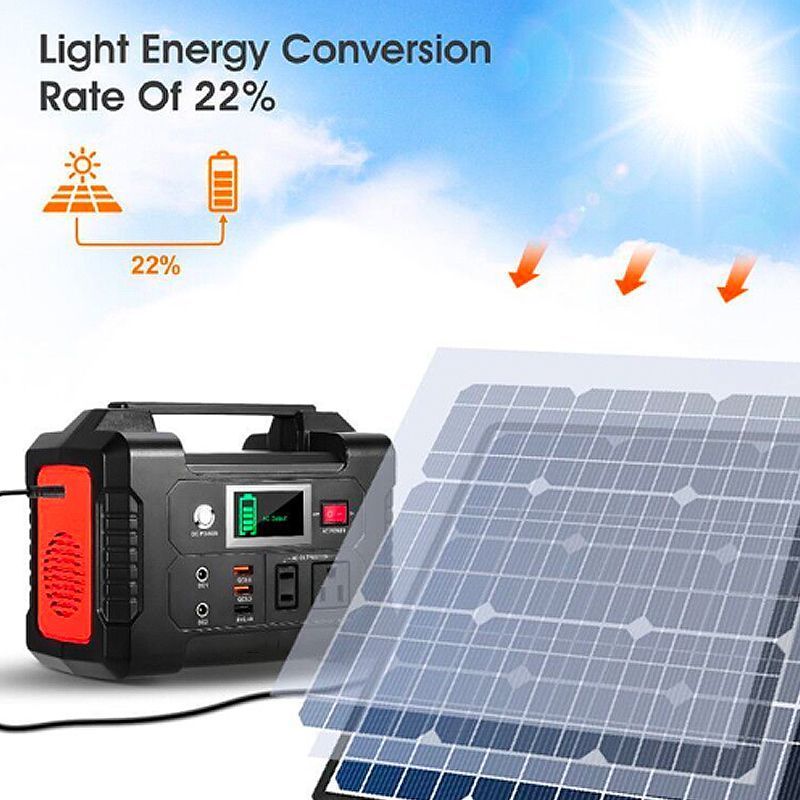 Triple Rechargeable Modes Efficient Solar Generator: Equipped with a lithium battery pack, it can be charged by the 15-24 volt solar panel.
Safe and protects against overcurrent, overvoltage, and over-temperature, ensuring your and your devices' safety.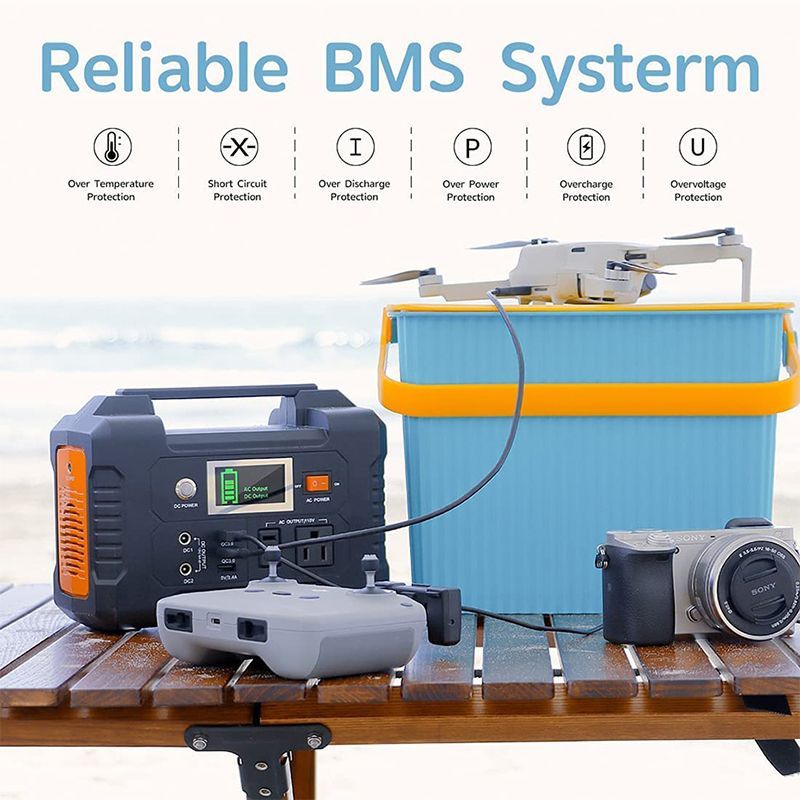 Specifications :

Battery: Lithium-ion Battery
Capacity: 151Wh
DC Input: 15V/2.5A, 5.5*2.1mm interface
AC Output: 200W Rated, 250W Peak Power
DC Outputs: 9~12V / 10A (Max)
USB Outputs(3): 2*QC 3.0, 1*Auto 5V / 2.4A
Package Weight: 5.6lb (2.55kg)
Net Weight: 4.07lb (1.85kg)
Product Dimensions: 8.2×4.3×6.2in(208x110x158mm)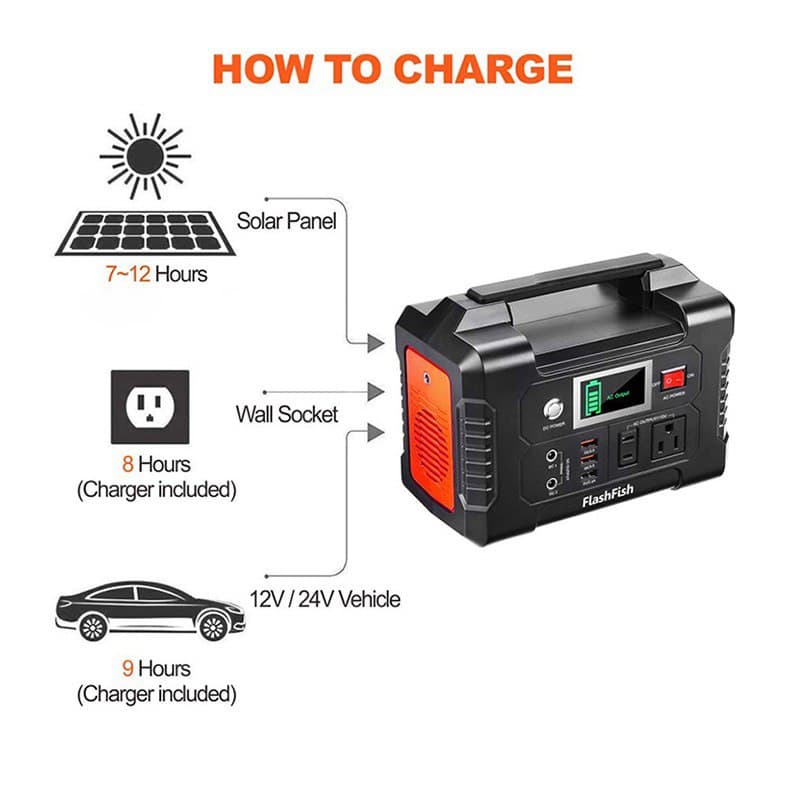 Package List :
1* Portable Solar station
1*50W Solar panel
1*Power Adapter
1*Cigarette Lighter Adapter
1*Car Charger
1*User Manual
FAQ:
Q1: What devices can the Solar Panel Station power?
A: Please note that the AC output port can charge devices less than 200W, DC output can charge devices total less than 168W; Once exceeded, this portable power generator will be in protection mode. We need to charge it with a wall charger to reset it.
Q2: How to calculate the working time for your devices?
A: 1. AC output working time=151wh * 0.9/the power of your device
For example, assume your power of the device is 20W, working time will be 151wh * 0.9/20w=6.79 hrs ( rough calculated )
A:2. DC and USB output working time=151wh * 0.95/the power of your device
Q3: AC and DC output, which way is best to power my CPAP machine?
A: Yes, for Optimal Use with CPAP. this power station can power your CPAP in two ways: 110V AC plug and 12V DC plug. Strongly recommend that CPAP users use DC to DC converter to work with this unit and turn off or remove the heater/ humidifier, it should last longer. To buy the DC converter, please consult with your CPAP supplier or simply find us for a guide. Same as others, like laptops, use DC output will be longer than AC output.