Tired of poor TV reception?
Well, we've got the perfect solution for you – our indoor HDTV antenna! It's easy to set up and gives you great reception, no matter where you live. Plus, it comes with a Velcro strip so you can attach it to any surface.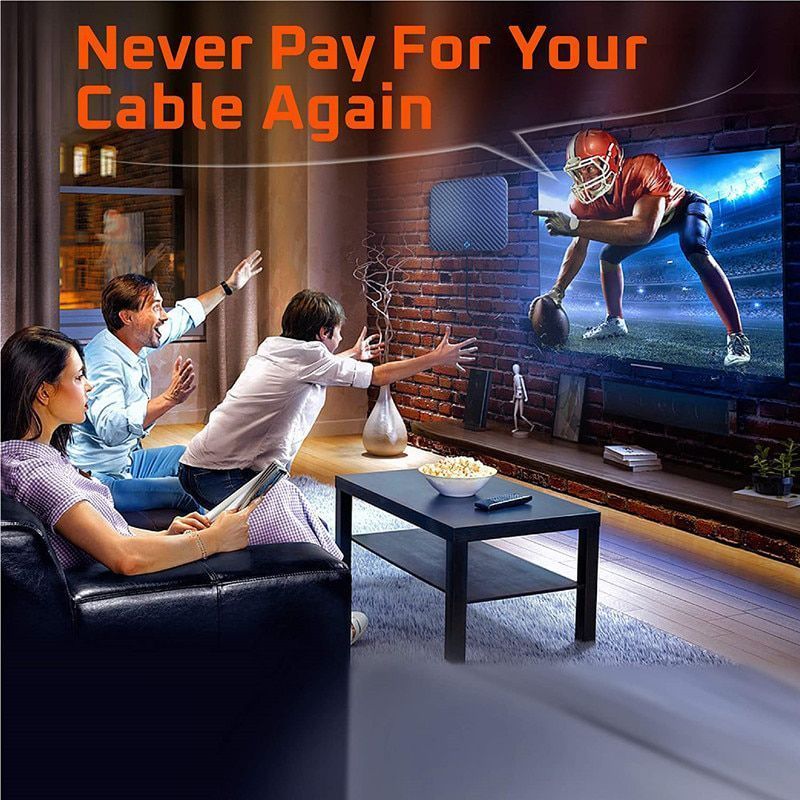 Stop wasting your time trying to get a good signal – our antenna will do all the work for you. And because it's made with high-quality materials, you know it will last for years. So what are you waiting for? Order your Indoor TV Antenna HDTV Reception today!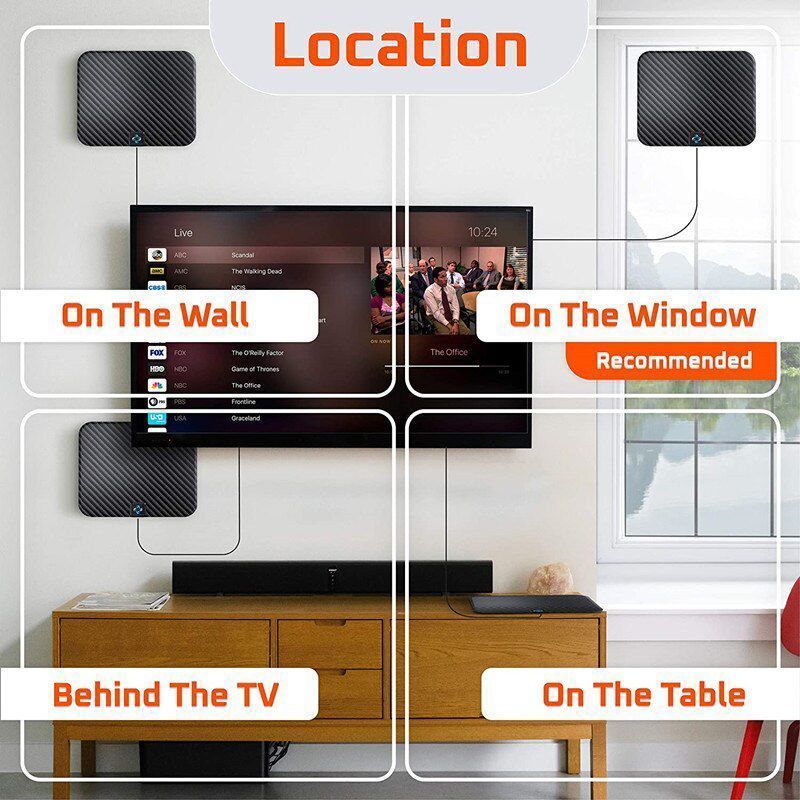 This unique plastic shell is silver fluffy imported from the entire network, and all accessories are pure copper to ensure loose contact.
 Connect high-quality coaxial cables to facilitate the positioning of the antenna and find the best TV signal reception.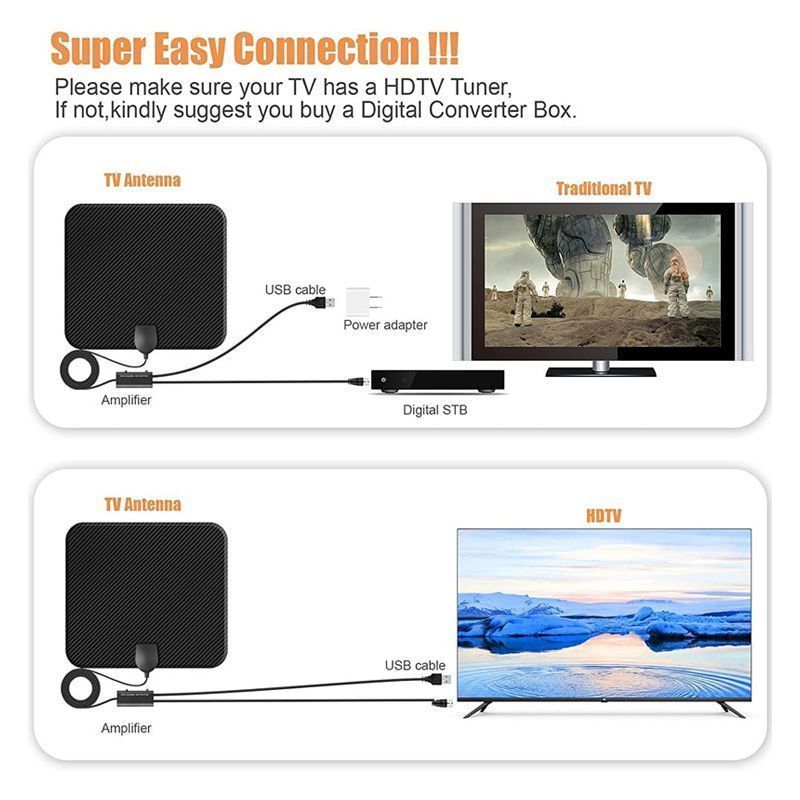 A new generation of graphic design indoor TV antenna with a thickness of only 0.8 inches.
 Compatible with various digital terrestrial (DVB-T, ISDB-T, DMB-T/H, ATSC) and DAB/FM radio HDTV.
 Two signal modes, short range (0-300 miles) and long range (300-600 miles), select the appropriate mode to find more channels.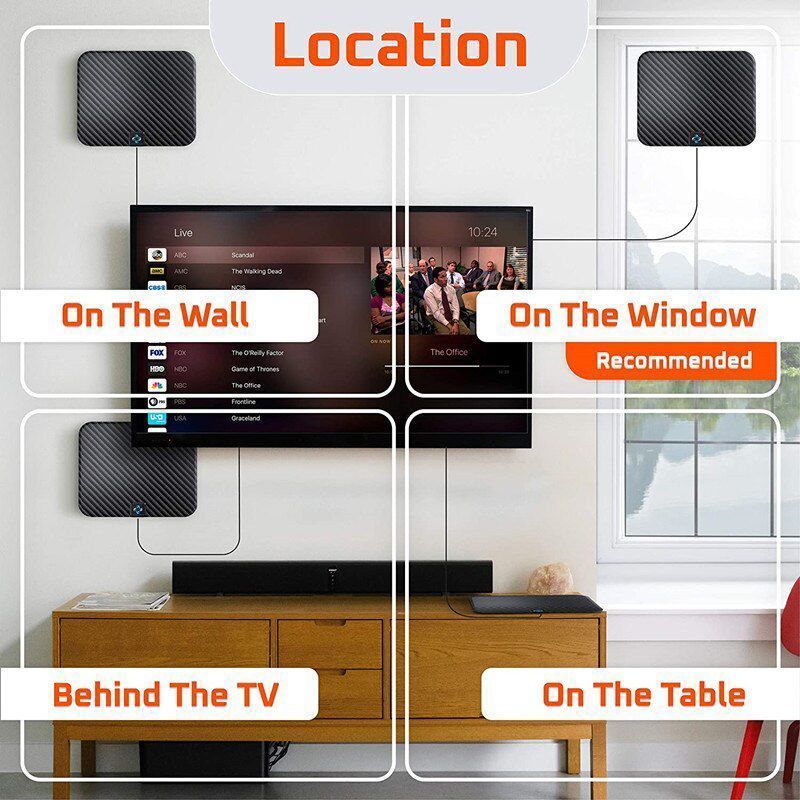 SPECS:
Suppy voltage: 5V
Input Impendence (Ω): 75
Max Input Power (w): 50
film Size: 250*223mm
Operating temperature: -45~85℃
Storage temperature: -45~85℃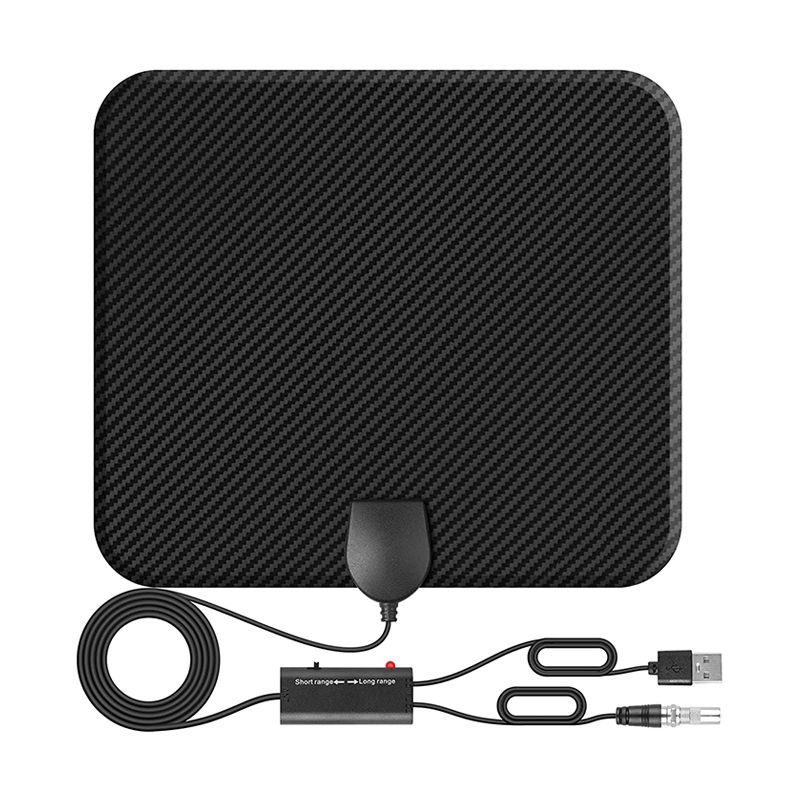 PACKAGE LIST:
1 x Amplified HD Digital TV Antenna
1 x Signal Booster + IEC Converter + User Manual