The only thing worse than being in a car with no phone charger is being in a car with no cup holder! Just imagine wanting to drink your cup of coffee on the way to work, but you're not able to because you have nowhere to place it!
The Car Cup Holding Charger does both jobs, holding your cups and charging your phone for you. The perk here is that it's extendable and rotatable, and the charger is fast-charging and has four holders for cups, soda cans, or water bottles. 
Order your car charger and cup holder as one!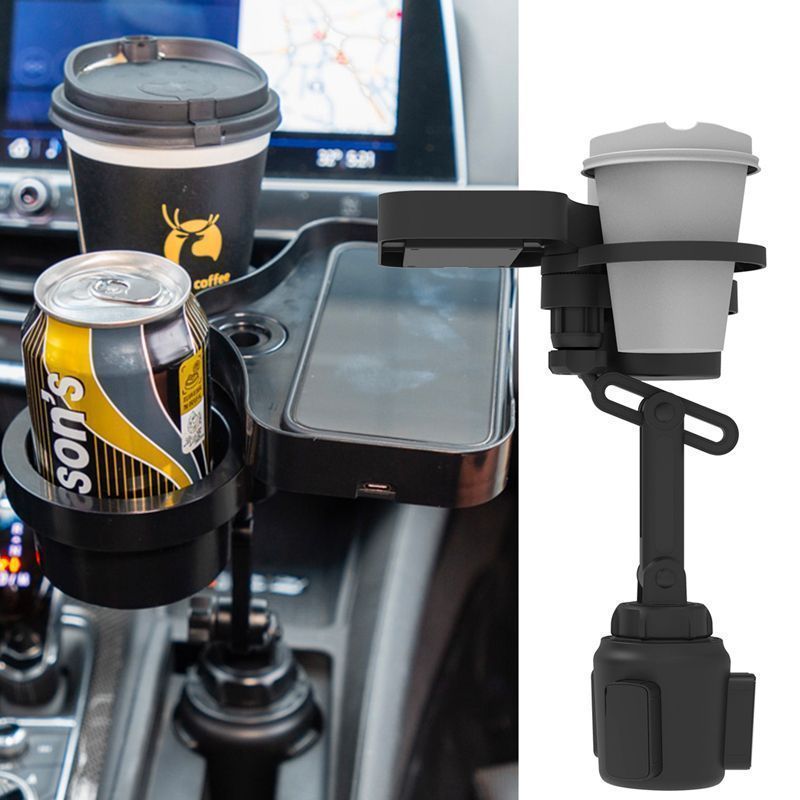 360° Rotating & adjustable base: you can freely adjust the desired position and height to place your phone & cup.
High-speed wireless phone charger so you can finally charge your phone in the car!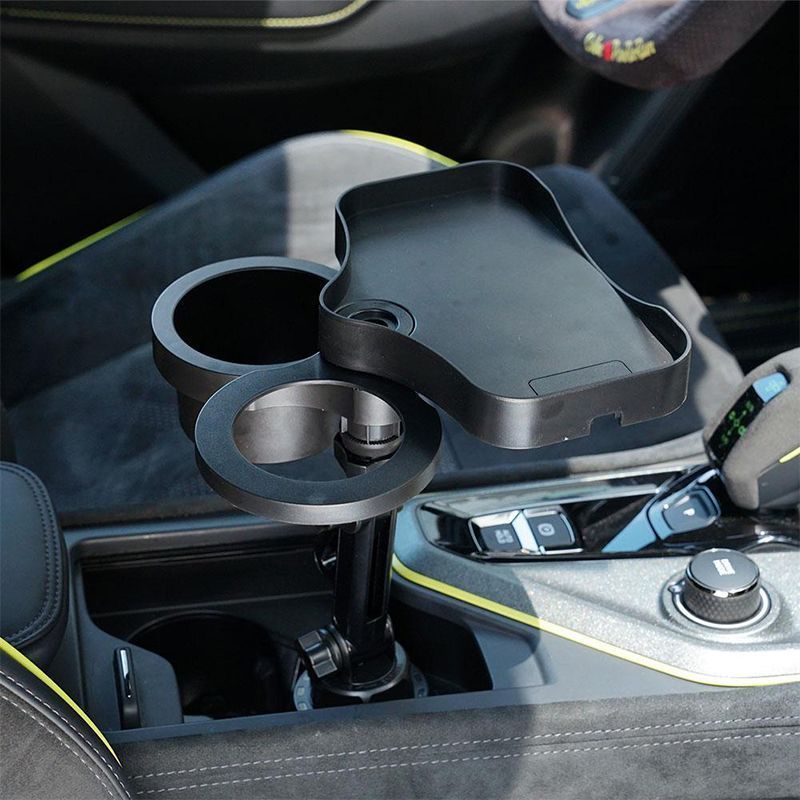 Space-saving design: equipped with 4 storage cups to hold cups for you and your family without taking up space.
Strong Holding Force: it is solid and sturdy to withstand the weight of 4 kinds of drinks.
Easy to install: If the diameter of the vehicle cup holder is 68-98 mm, it can be easily installed on any vehicle type.
 Specifications :
Weight: 380 grams
Gross weight: 500 grams
Material: ABS, polyurethane
Size: 18*13*14.5 cm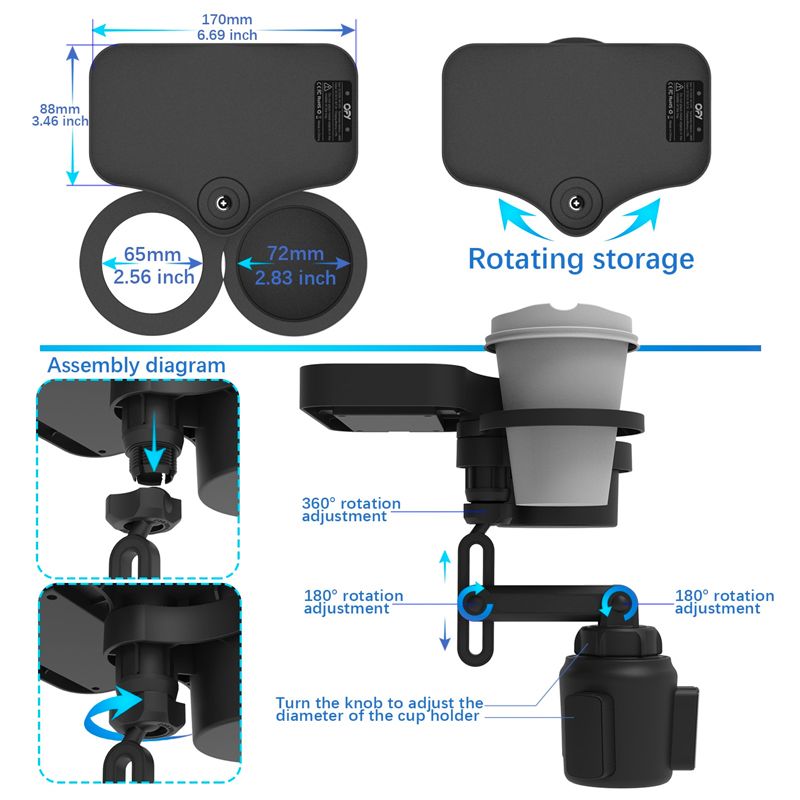 Package List :
1* Car Cup Holding Charger