Is your kitty constantly leaving a trail of fur on your floor mats and even shoes while scratching its back? Our Honeycomb Scratching Toy is here to save the day! Not only will it provide the perfect spot for your feline friend to scratch and groom to its heart's content, It also comes with two toy balls that will also keep your kitten entertained for hours on end. The encrypted and thickened corrugated paper material is strong and durable, so your cat can have all the fun without damaging its claws.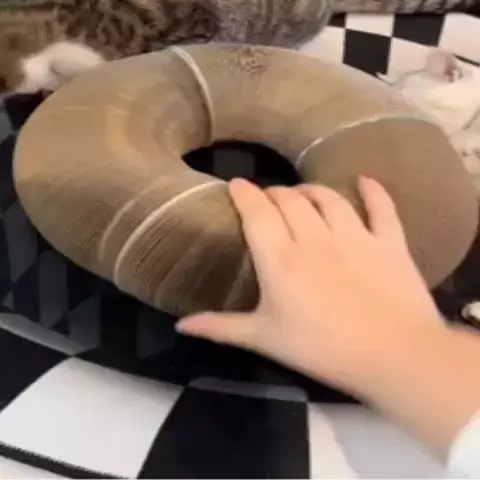 Plus, it'll also be a cozy bed for your furry friend to rest and relax. Don't miss out on the perfect scratching toy for your kitten – get yours (limited stock)!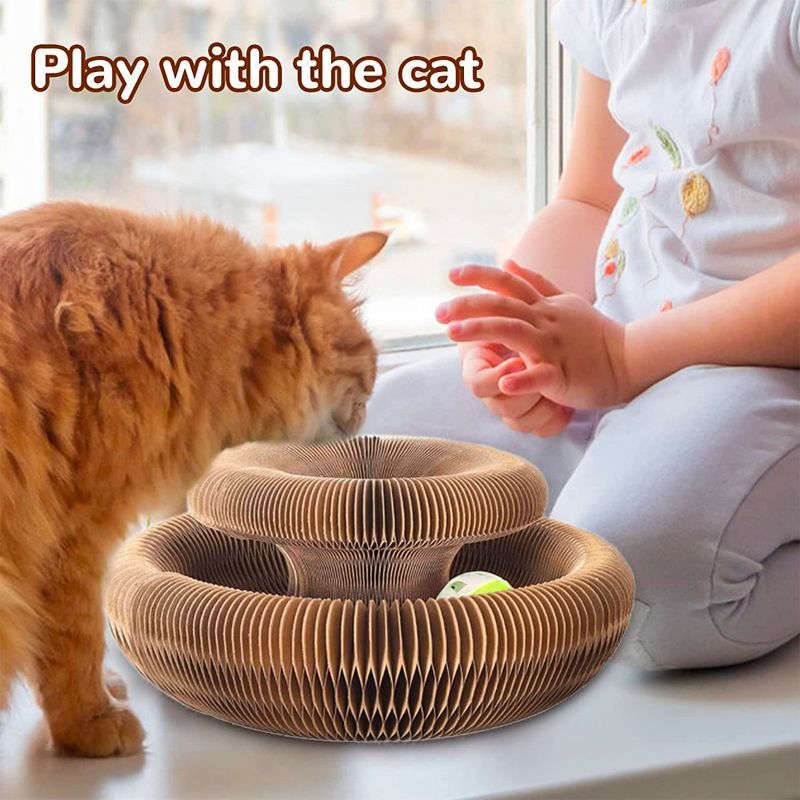 Protect your furniture: Strong and durable corrugated paper material allows your cat to scratch without damaging your furniture.
Keep your cat entertained: Built-in bell and interactive features provide endless playtime fun.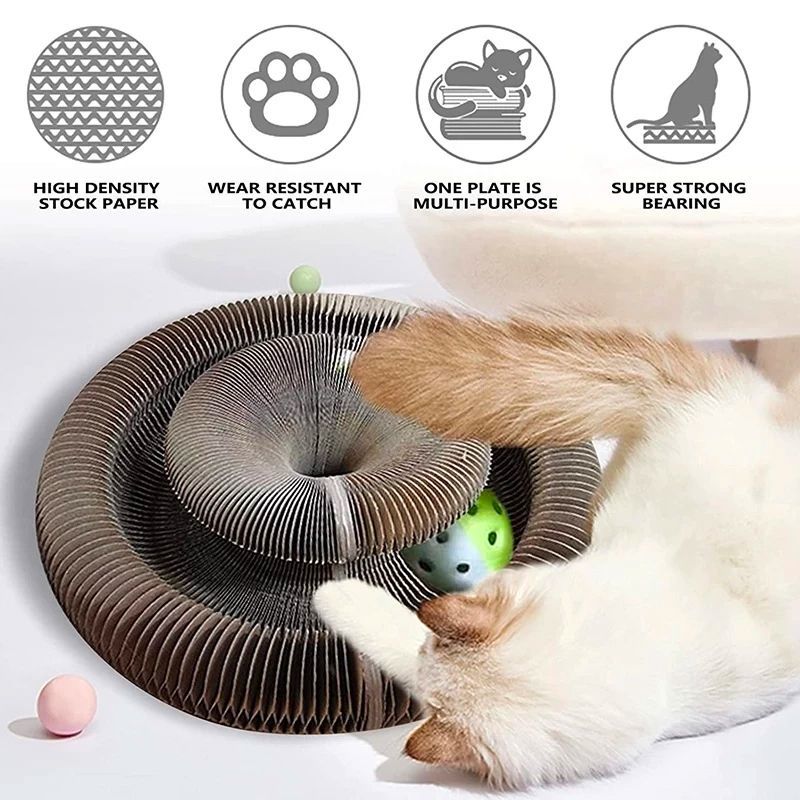 Save space: Your cat will love curling up in it so much that you won't need cardboard boxes around anymore!
Improve your cat's health: Encourages healthier scratching habits and allows your cat to some stress relief.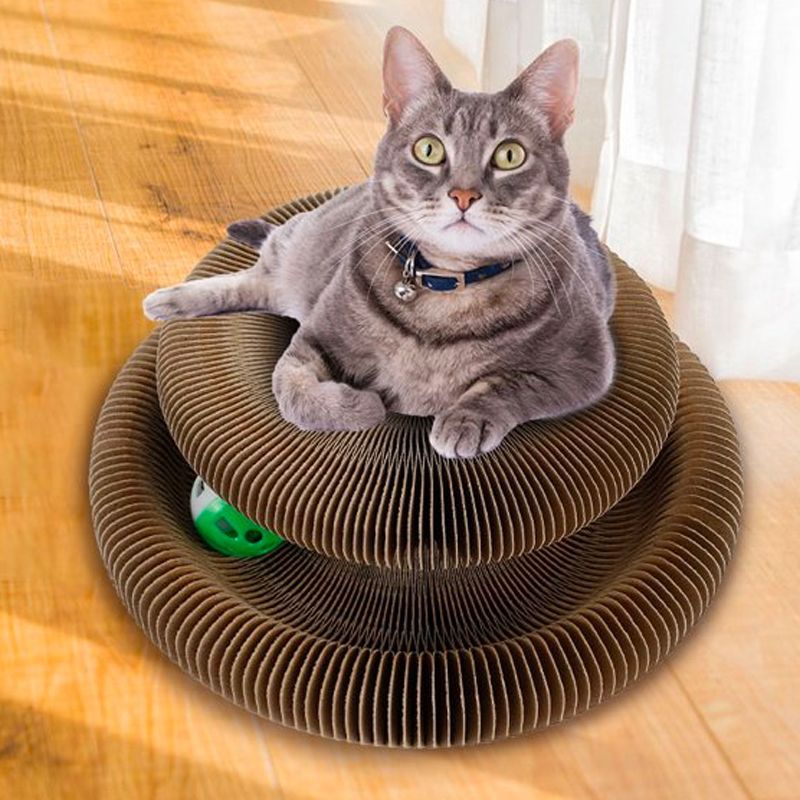 SPECS:
Material: Corrugated Cardboard
Size :24x24x10cm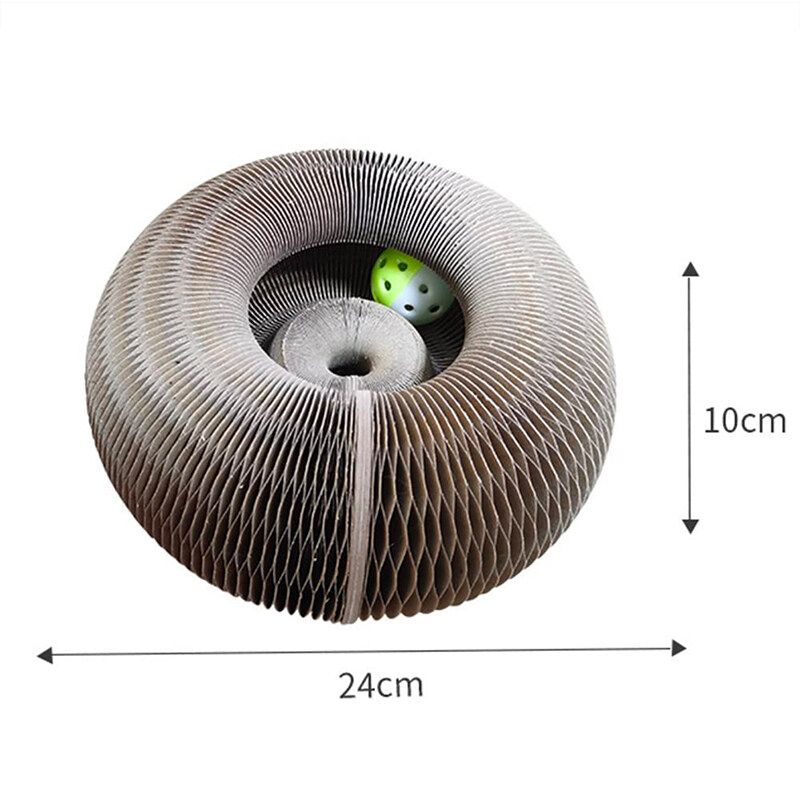 PACKAGE LIST:
1 x cat scratcher with 2 balls