Do you want relief from your hand pain? Here is how to get rid of the pain without scheduling a trip to the doctor. (if your pain is immobilizing, better see your doc!)
Get your hands on the Cordless Electric Hand Massager that uses intelligent air compression and heat to relieve hand soreness and stress. It's cordless, portable, and works even for arthritis.
What's in the box waiting for you here? — Relief from pain. Order!
The massager has a touch screen that lets you choose between 2 massage modes (heat + compression) and three intensity levels.
You can use the massager to relieve sore fingers, numbness, carpal tunnel, and arthritis.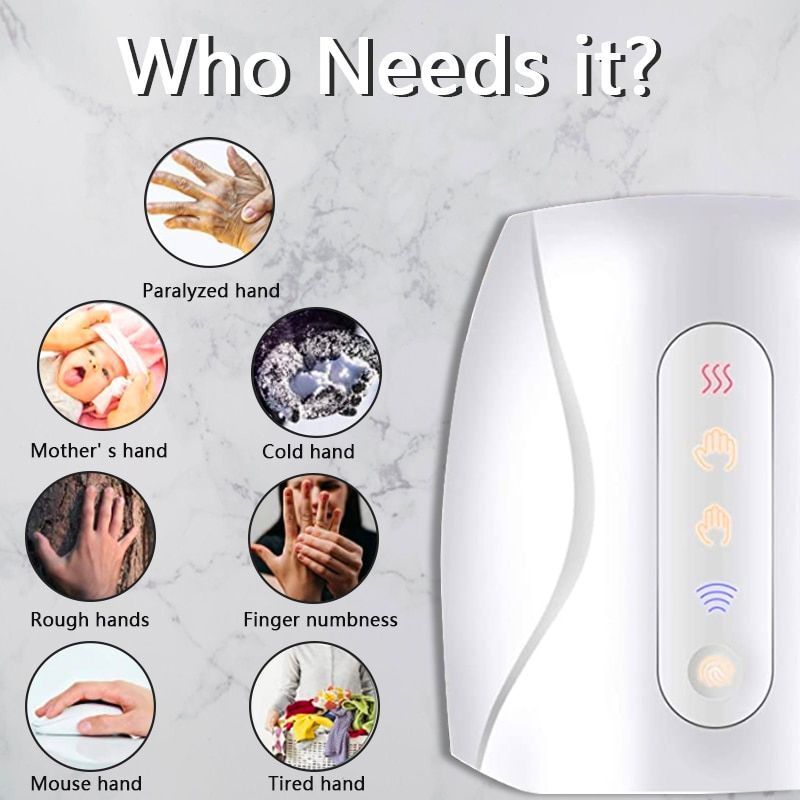 The massager is wireless, so you can charge it with a USB and take it to your office, etc.
The massager can be a thoughtful gift idea for your parents or friends working desk jobs.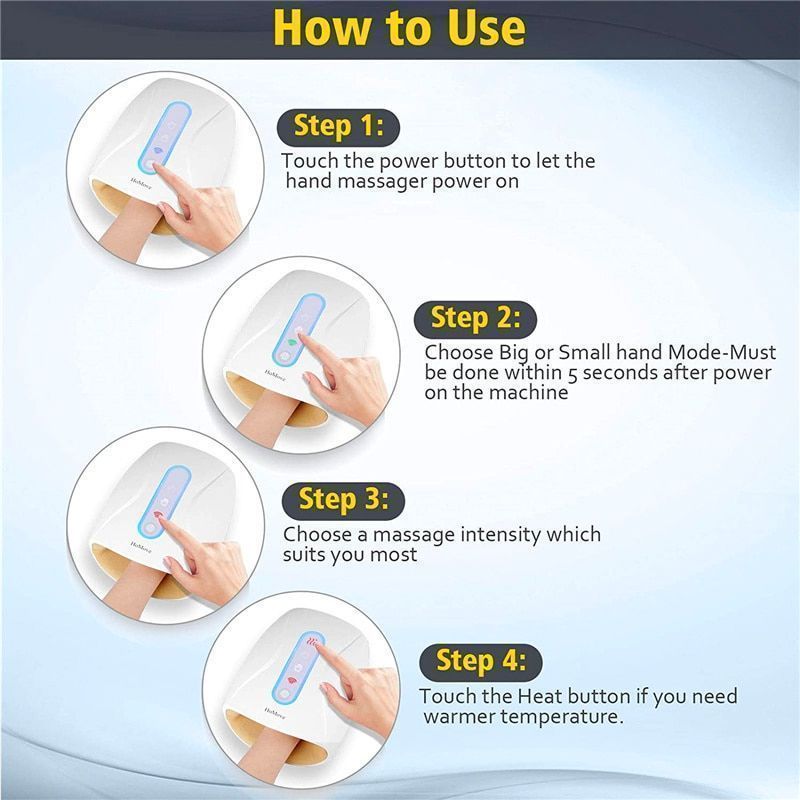 SPECS:
Weight: 750g
Dimensions: 210x178x104mm
Power type: Lithium battery
Rated Power: 8W
Rated Voltage: DC 5V-1000mA
Battery Capacity: 1800/2200mAh
Charging Time: 1.5-2H
Auto Working Time: 15 Minutes
Package List:
1 x Hand Massager
1 x USB Cable
1 x User Manual