Dealing with sciatica or arthritis? Or just muscle pain after exercise? Want to experience acupuncture without the risk of needle injury?!
This acupuncture pen head massager is here to relieve your pain and help you relax. With 9 levels of intensity, this acupuncture pen uses pulse magnet therapy (not acupuncture needles) to penetrate deep into the acupuncture points of your body, including the shoulder, cervical vertebrae, back, elbow, waist, knee, ankle, and feet. It can also be used to relieve nerves, muscle pain, and conditions like chronic headaches, frozen shoulder, arthritis, and neuromuscular pain. With no side effects and a high-quality design, this massage pen also fights facial wrinkles by massaging the skin and promoting collagen production.
Don't let pain hold you back any longer – try our acupuncture pen now!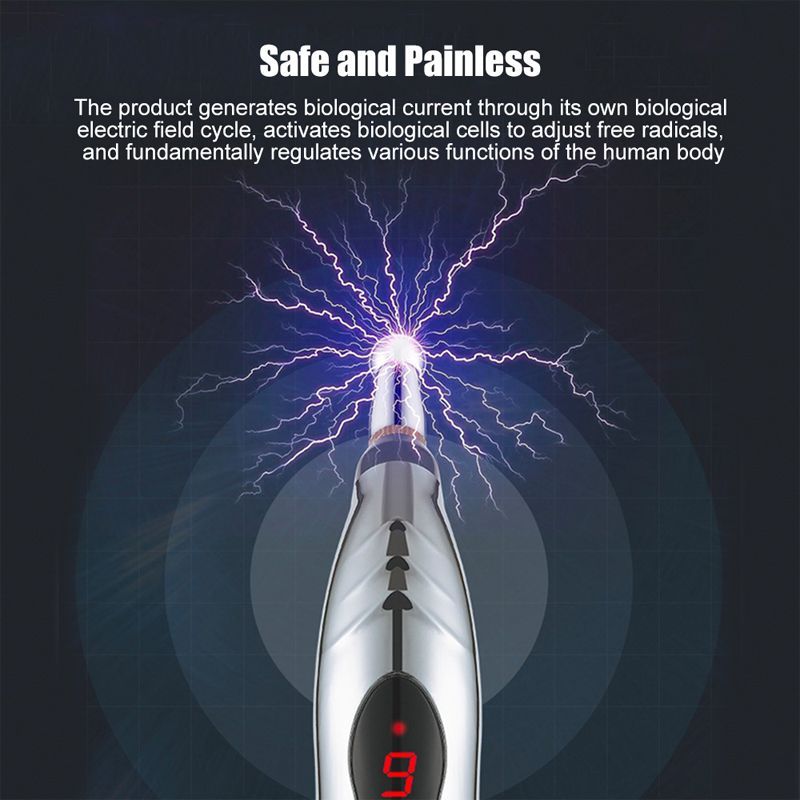 Relieves pain and helps you relax wherever you are.
9 levels of intensity for customized use.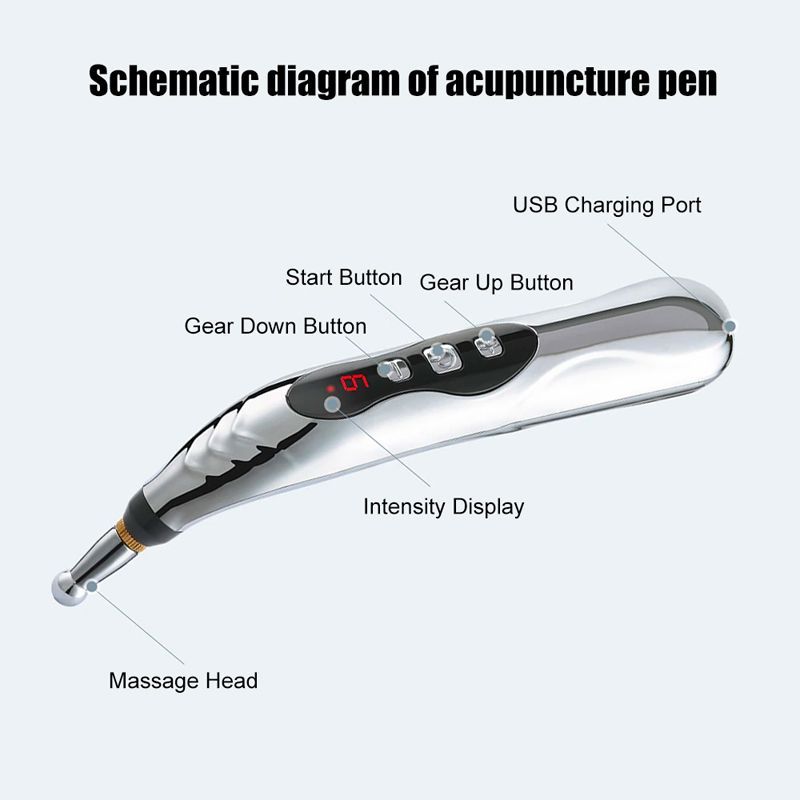 Uses pulse magnet therapy to penetrate deep into acupuncture points.
Can be used on various parts of the body, including the face.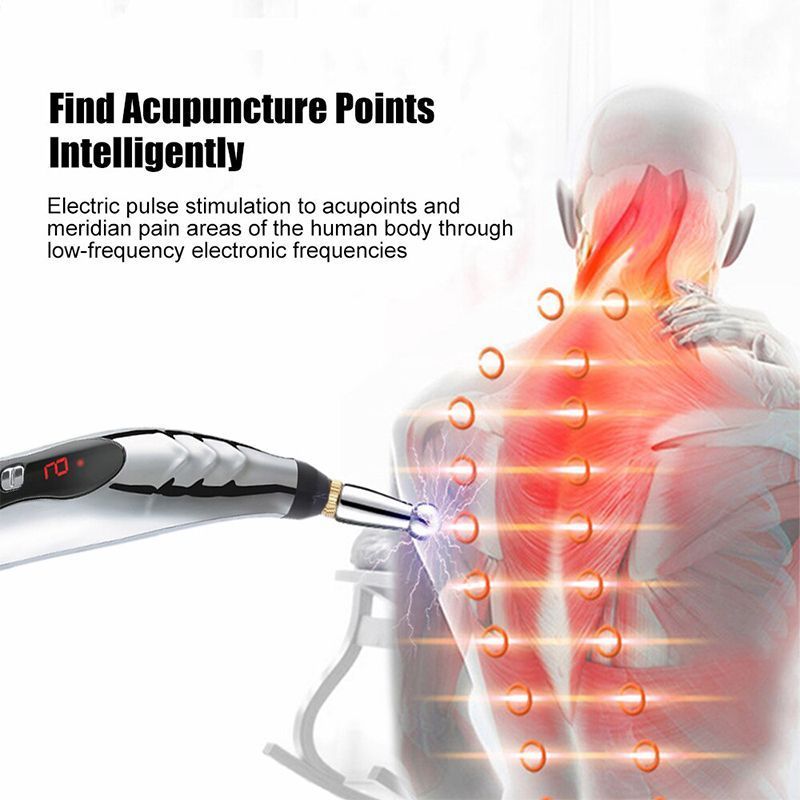 No side effects: safe, painless, and easy to use anywhere.
Fights facial wrinkles by promoting collagen production.
USB rechargeable and portable: perfect for travelers.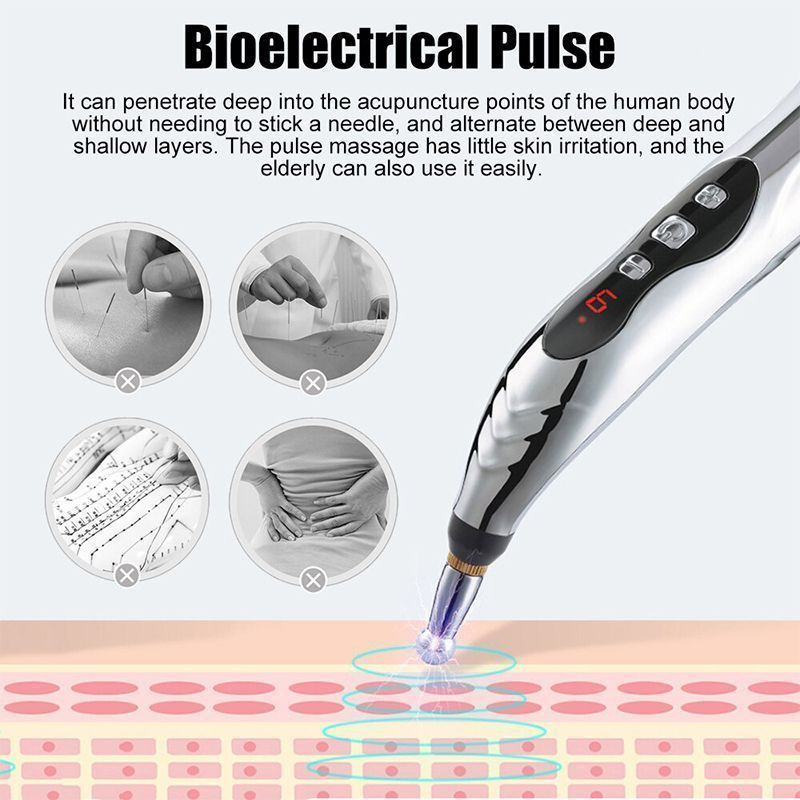 SPECS:
Usage Mode: Electric
Size: 18.5*3cm /7.28*1.18in
Rechargeable: Yes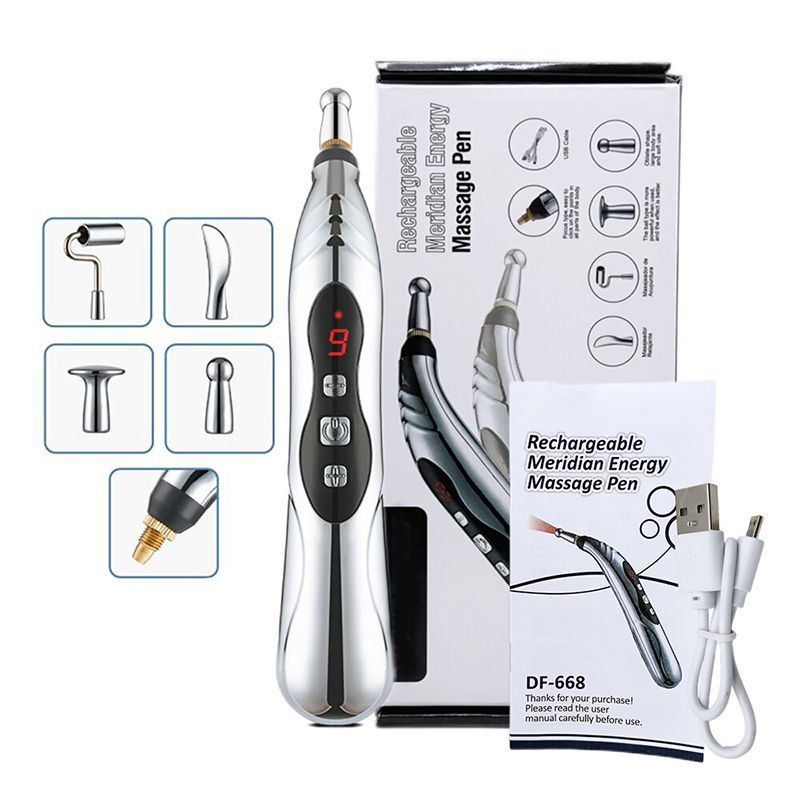 PACKAGE LIST:
1 x acupuncture massager