Locked out of your house? Wondering how you can get back in without a key? Check out this door lock with a powerful lock and multiple unlocking ways!
Keep your family safe from thieves and burglars with the strongest door lock on the market today, nobody but you and your family can go into the house. The lock uses 3D face recognition & other unlocking options like passwords and fingerprints — no need to sweat because of lost keys anymore! It's super easy to set up and use, no need for any wires or manual labor! Plus, its durable and modern design makes it look good with any door.
Hurry and get your door lock to protect your family — only few left.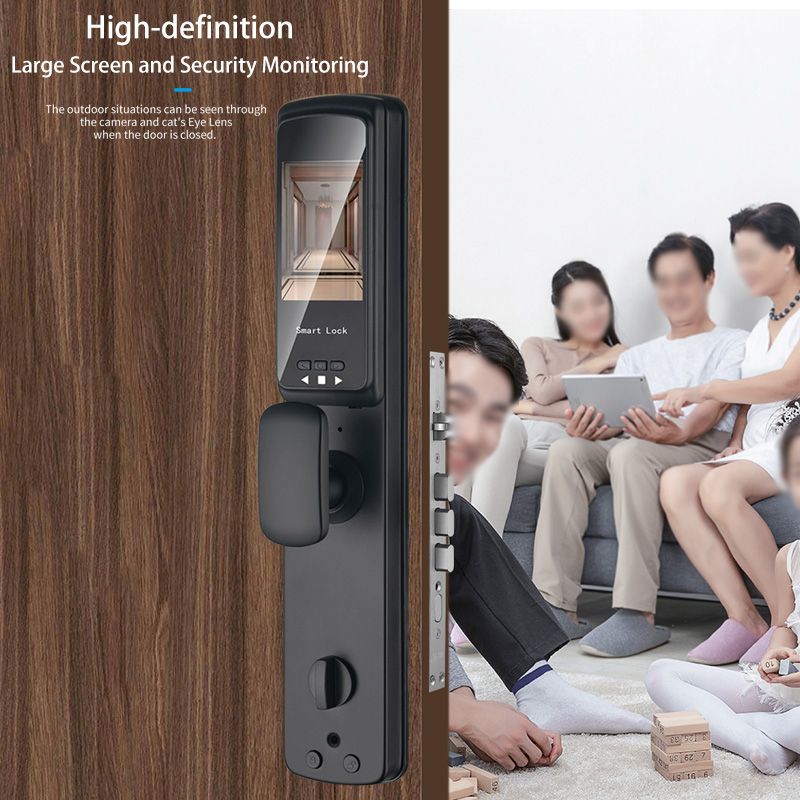 Choose from 6 different unlock methods, including fingerprint, password, and IC card!
Automatic locking and unlocking saves you time and hassle.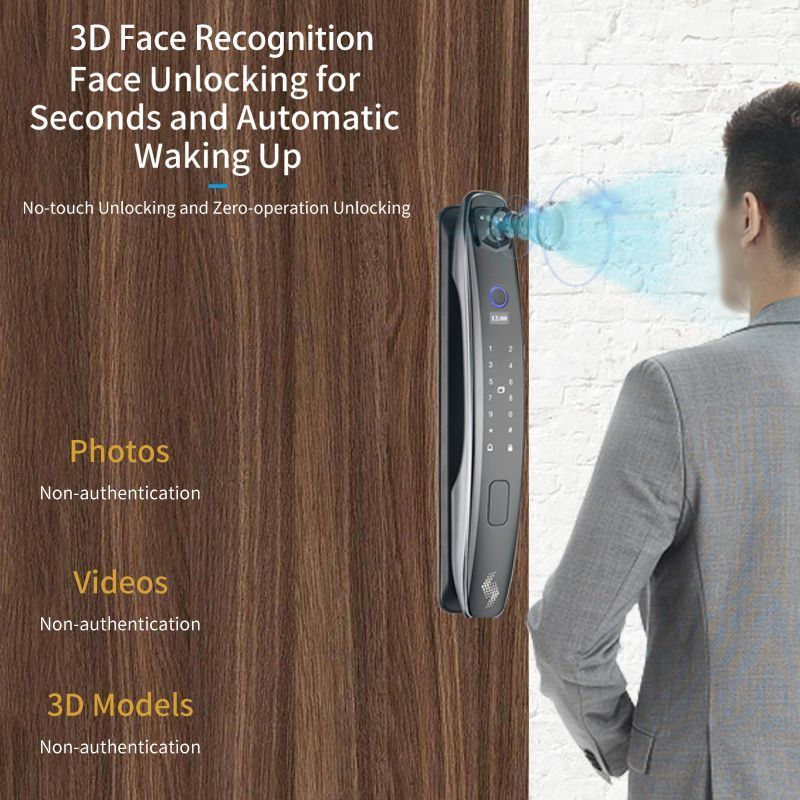 Double lock knob provides an extra level of security.
Emergency power supply means you're never locked out of your house again.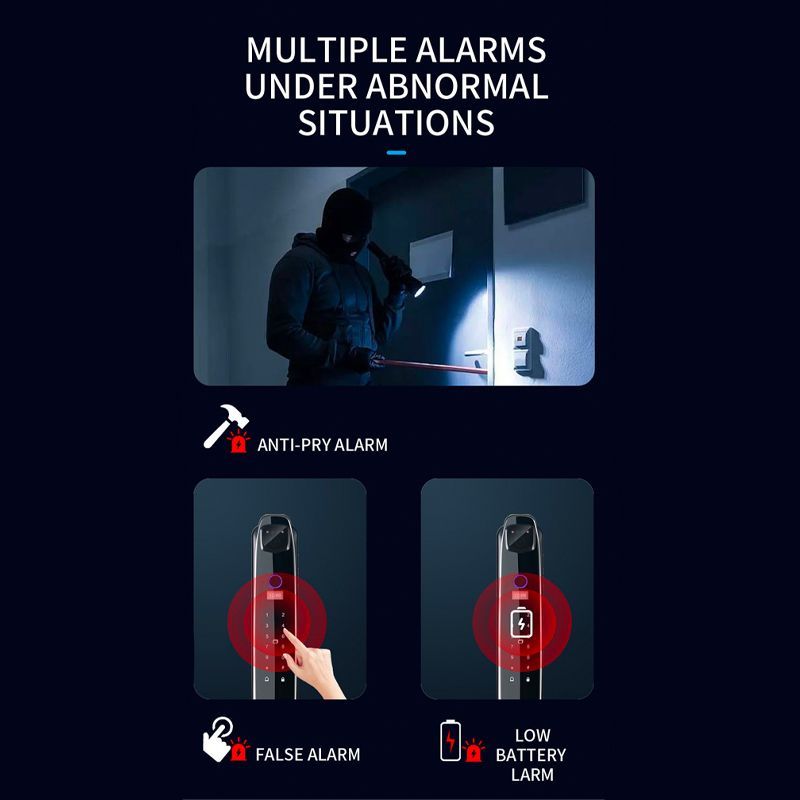 Built-in rechargeable lithium battery means no more running to the store for batteries.
Query unlock records on the lock itself- keep track of who comes and goes.
Infrared sensor camera ensures perfect operation even in dark environments.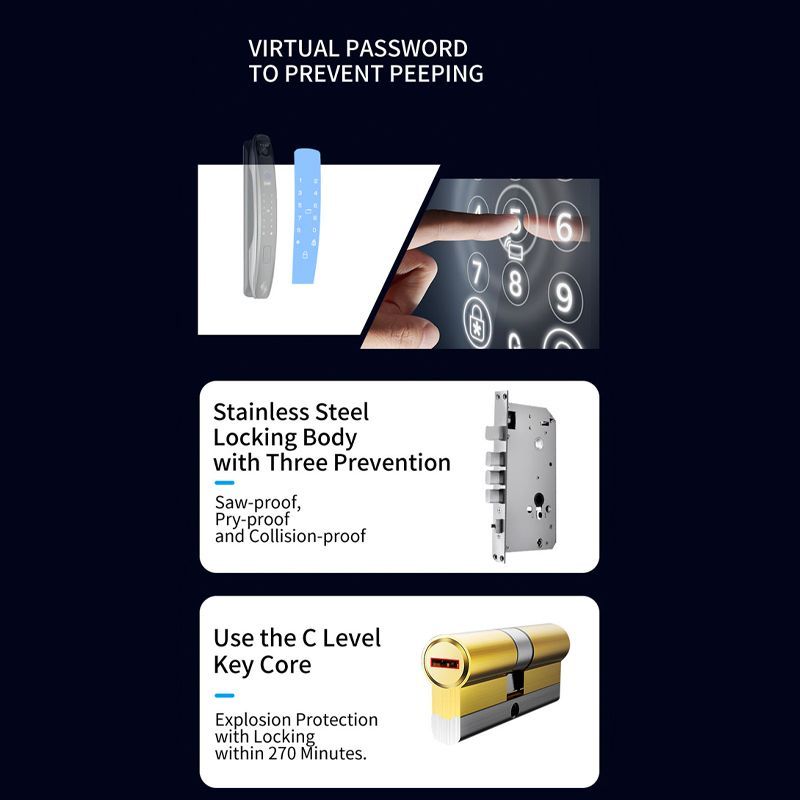 SPECS:
Material: aluminium alloy
Color: Black
Fit Door Thickness: 40-90cm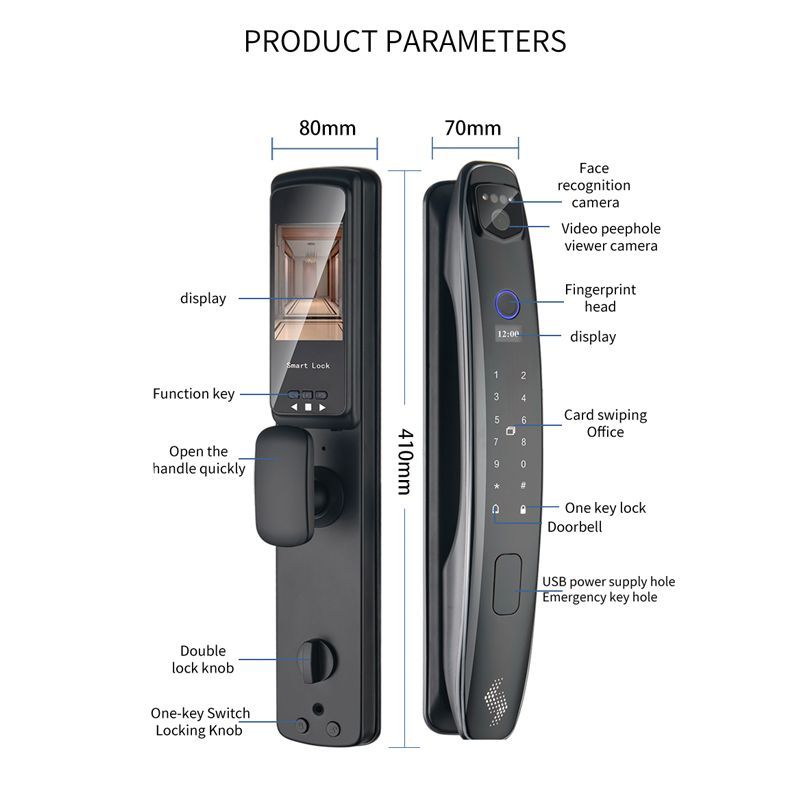 Package List :
1 x face smart door lock