With most microscopes, you have to look through a tiny eyepiece to see what you're looking at. This can be hard for you and for your kids trying to get into science, and it's often difficult to share what you've found with others.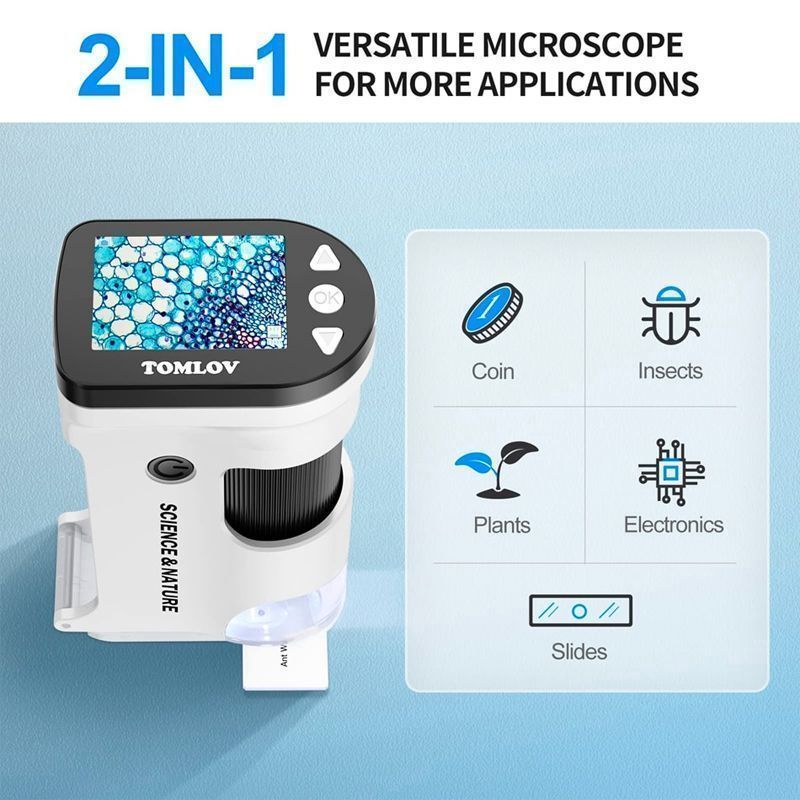 The Handheld Picture/Video Digital Microscope 800X solves these problems. Not only does it offer 2x digital zoom so you can see details up close, but it also has a built-in 2" color screen that displays what you're looking at in real-time. This makes exploring the micro world more fun and engaging than ever before.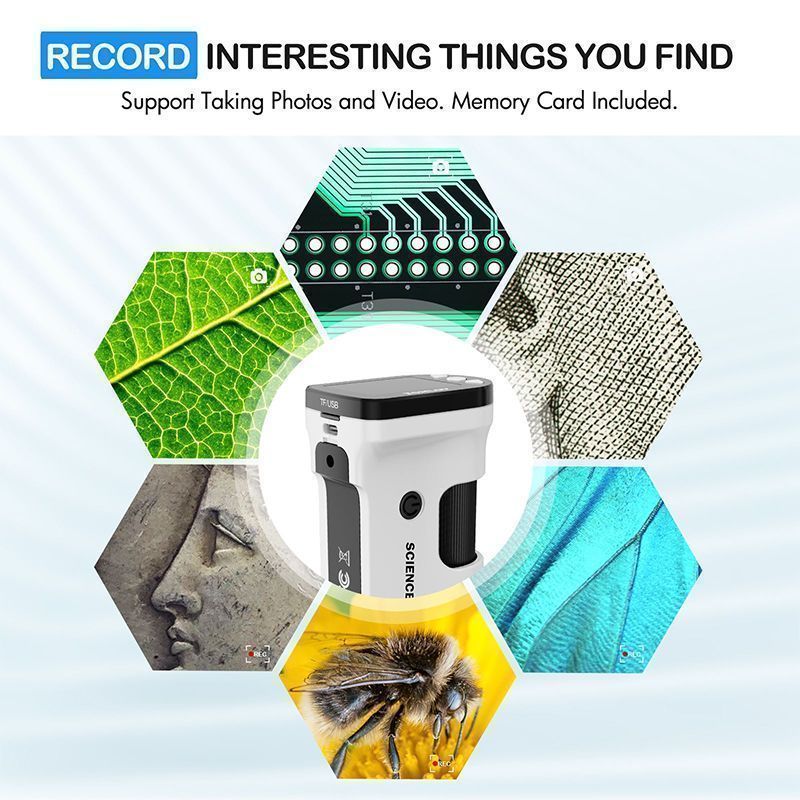 The 2-In-1 Versatile Pocket Microscope is a great tool for exploring the world around you.
 It provides proper LED lighting vertically for watching great details of subjects visible to naked eyes like plant, rocks, coins, stamps and more.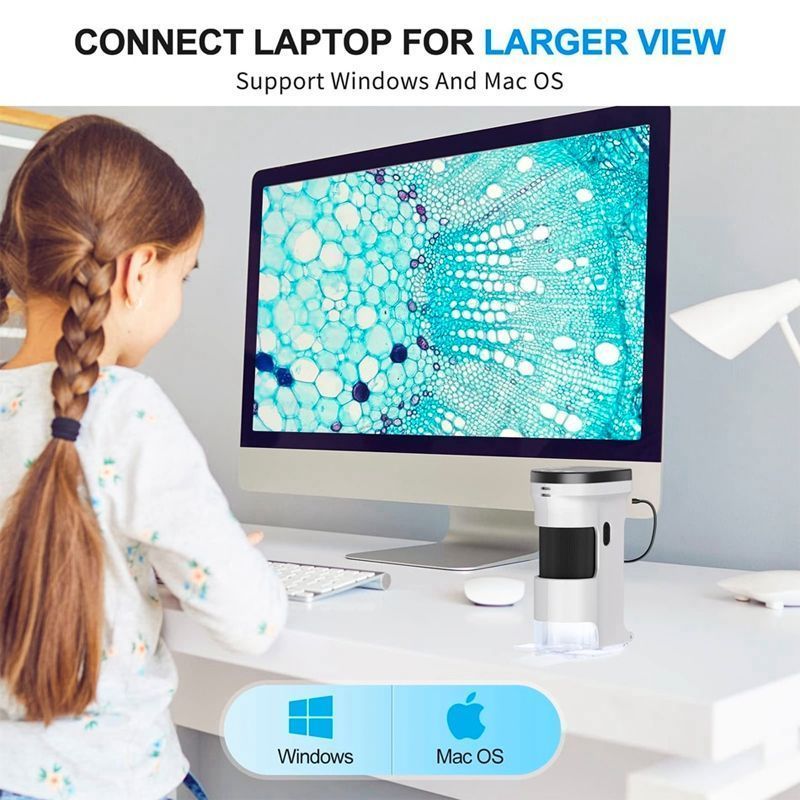 It is also capable of offering lighting from below for slide viewing.
 The rechargeable battery supports up to 6 hours of use and also powers the bank charging feature.
 The PC view allows for Windows and Mac OS observation on larger scale, as well as data sharing and analysis.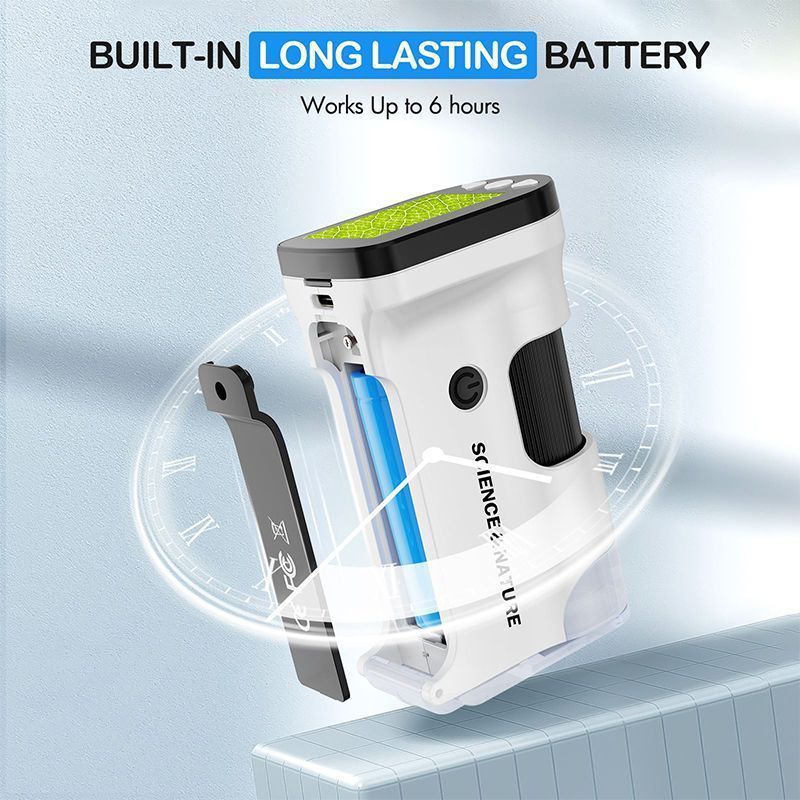 SPECS:
Magnification Ratio: 500X – 1500X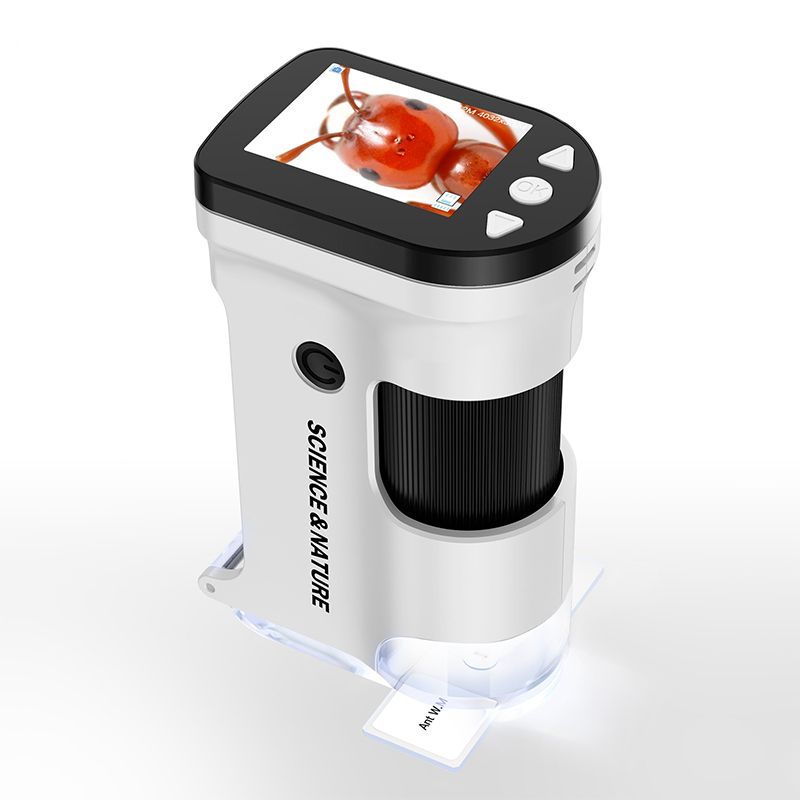 PACKAGE LIST:
1 x digital microscope
1 x 4GB memory card
1 x USB cable
2 x slide
1 x hanging rope
1 x manual