Do you find yourself writing calculations down on paper or a napkin? This calculator has a built-in writing board that allows you to write out your calculations directly on the device. This is perfect for budgeting or taking notes. You'll never have to worry about losing track of your work again.
Plus, this calculator has a Type-C cable that powers itself instead of using one-time button batteries. This means you can use it over and over again without having to replace any parts.
Order your calculator.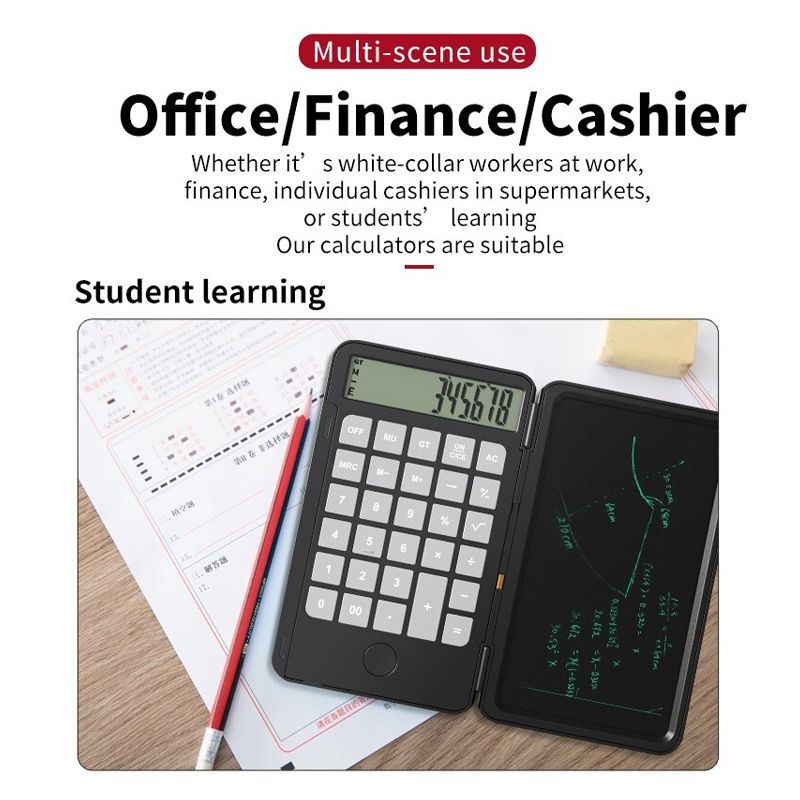 Calculator with a rechargeable battery – no need for wasteful batteries!
 LCD writing board makes notes and calculations easy to read and share.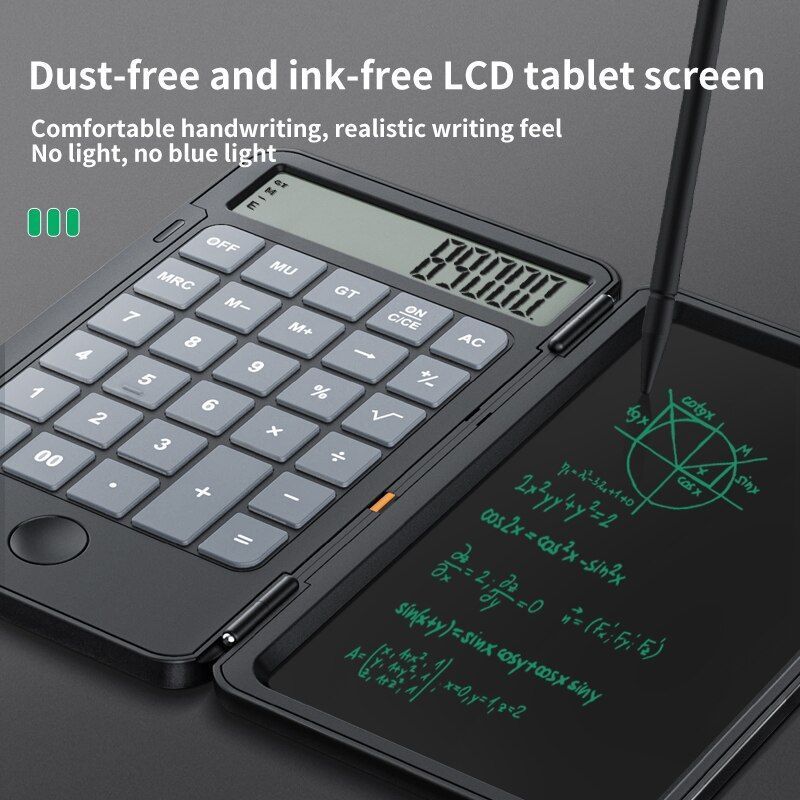 Type-C cable connection provides quick and easy charging.
 Perfect for offices, schools and homes.
 Large Display: The LCD display is upright and has 12 digits, making it easier to see and use.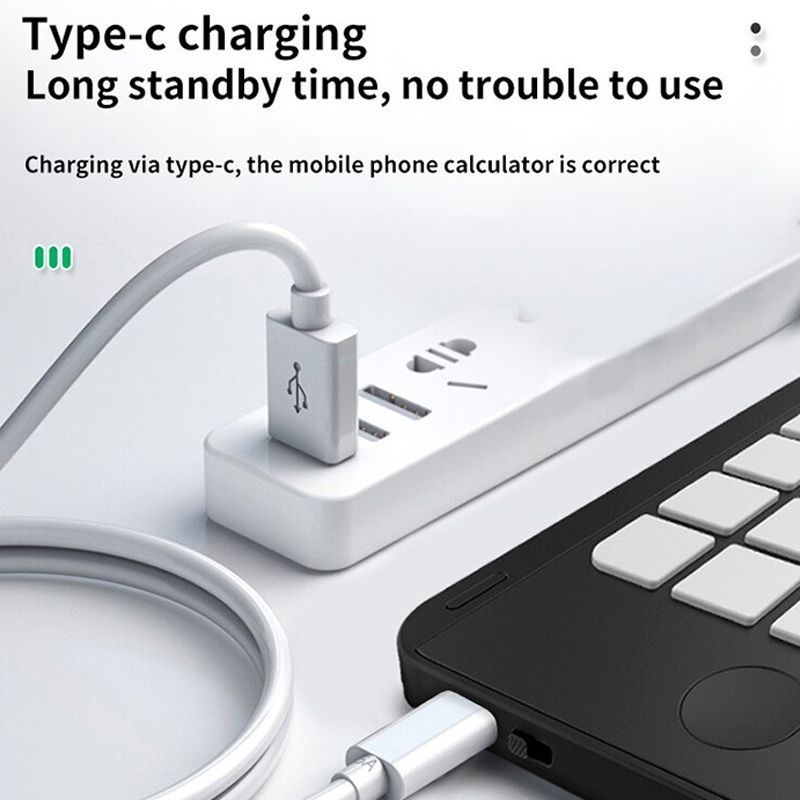 SPECS:
Material: LCD
Color: as shown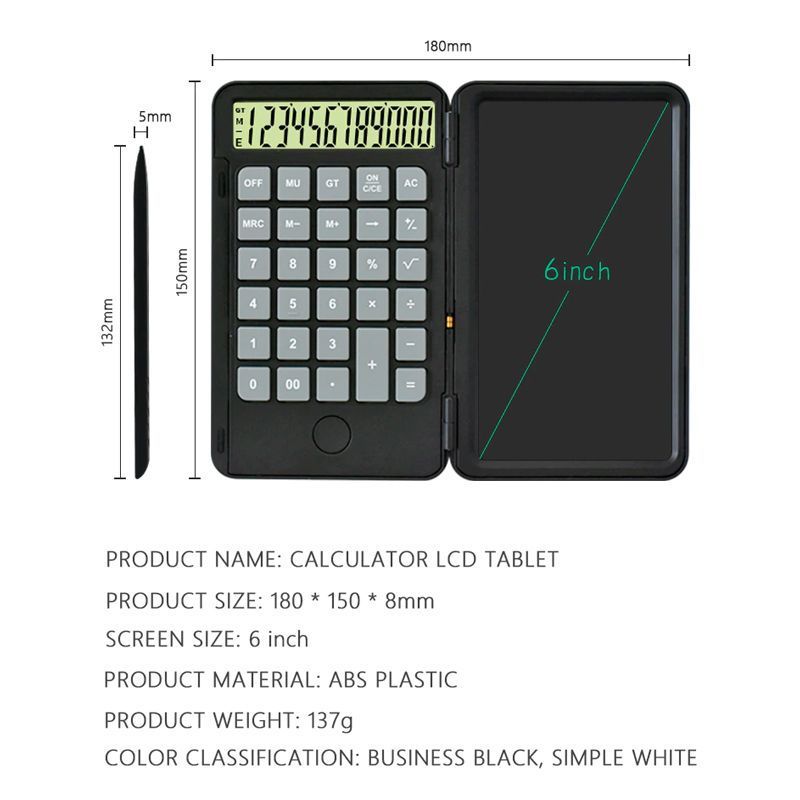 PACKAGE LIST:
1 * Calculator writing pad
1 * Writing Stylus
1 * Color Box
1 * Manual