Are you tired of using old, outdated screwdrivers that just don't cut it? Check out the Rechargeable Cordless Electric Screwdriver– the brand-new design USB Hybrid screwdriver that can be used as an automatic or manual screwdriver. With its 1300 mAh Li-ion battery, you'll have an operating rate of over 100 minutes, making it much stronger than any other screwdriver on the market.
Imagine the convenience of using a screwdriver that is easy to use, with an anti-slip handle, quick-release tool holder, and double LED lights to illuminate dark work areas. Plus, with its soft grip, your hand will never be tired of holding it.
Don't waste any more time using outdated screwdrivers. Upgrade to the Cordless Electric Screwdriver Rechargeable.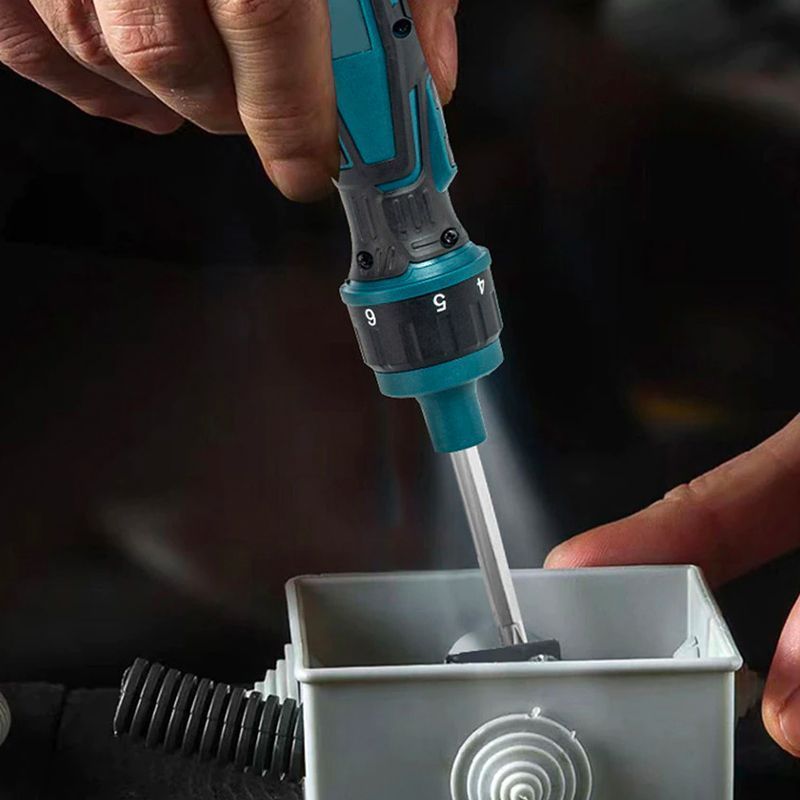 Hybrid design allows for both automatic and manual screwdriving.
Long-lasting battery life of 100 minutes so you won't have to interrupt your work way too soon!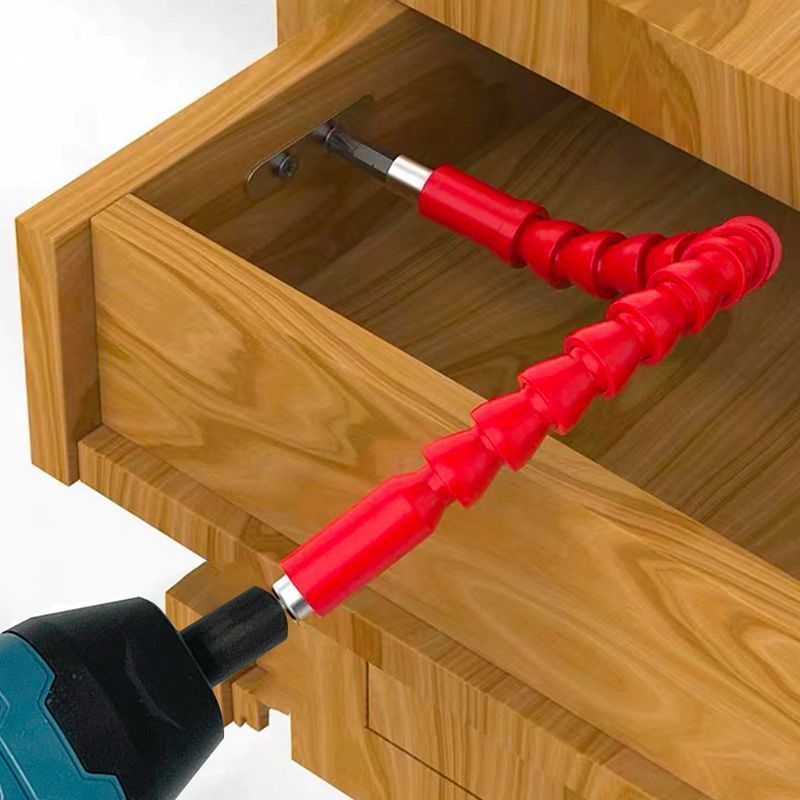 Double LED lights illuminate dark work areas, improving visibility and safety in darker rooms.
Soft grip reduces hand fatigue so you can work comfortably for a long time.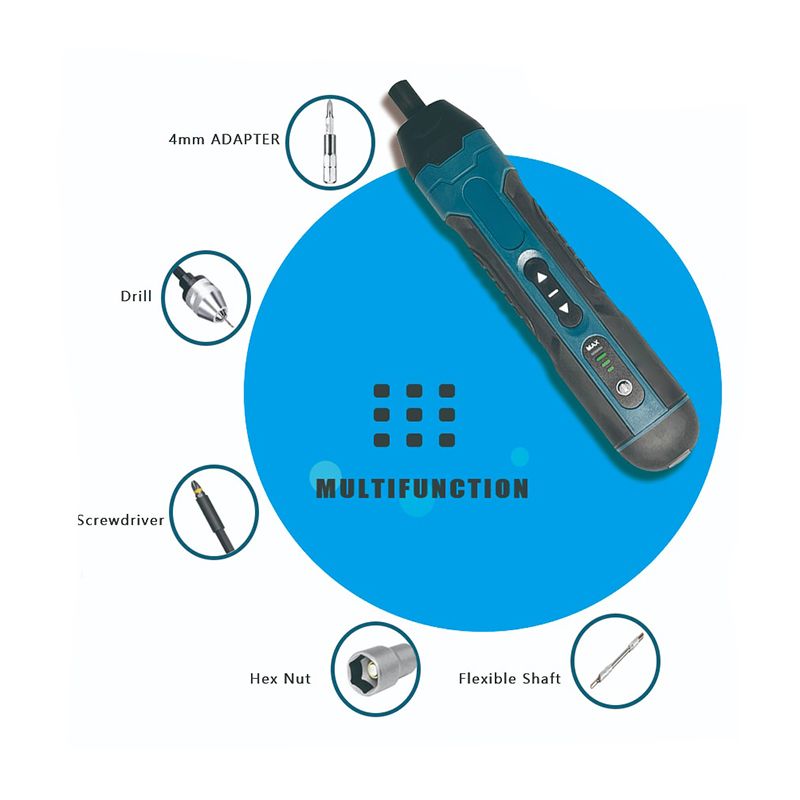 Durable and suitable for professionals and DIY enthusiasts.
Cordless and USB rechargeable allows you to take it anywhere for easy repair.
Quick release tool holder and anti-slip handle make it easy to use and comfortable to hold.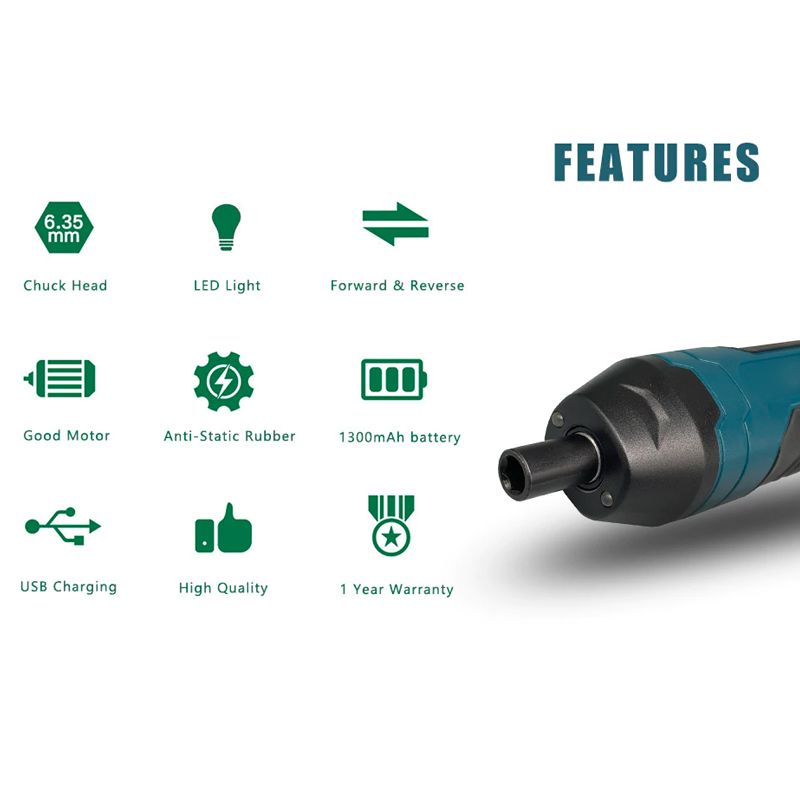 SPECS:
Battery: 1300aMh Li-ion
Charging time: 3 hours
Chuck head:  6.35mm(1/4″)
Speed: 200rpm/min
Max. Torque(electric):4N.m
Max. Torque(manual):  10N.m
Output Voltage: 3.6V
Rated Voltage: 110V~220V
USB: micro USB charging
Torque adjustment: Yes
Led light: Yes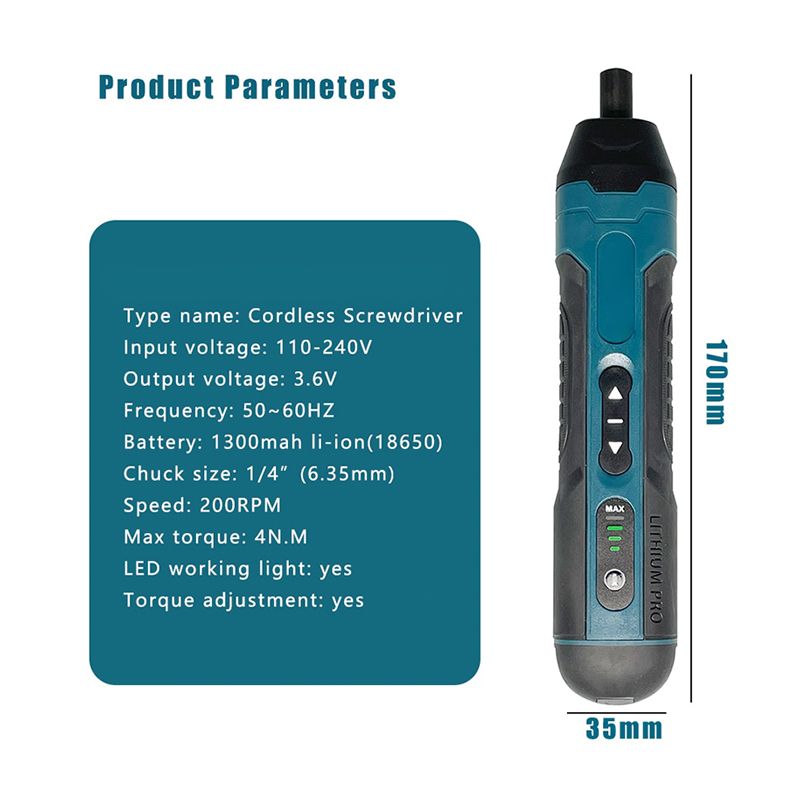 PACKAGE LIST:
1 x Cordless Electric Screwdriver