Looking for a beautiful light to illuminate your outdoor space without any wiring whatsoever?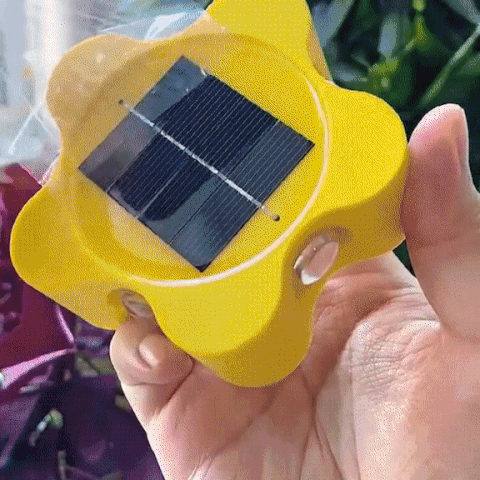 Our Blossom Wall Lamp is perfect for you! It charges with solar energy and has a waterproof IP65 rating, so it's perfect for use outdoors. Plus, the soft light won't dazzle you and the simple plum blossom design is beautiful.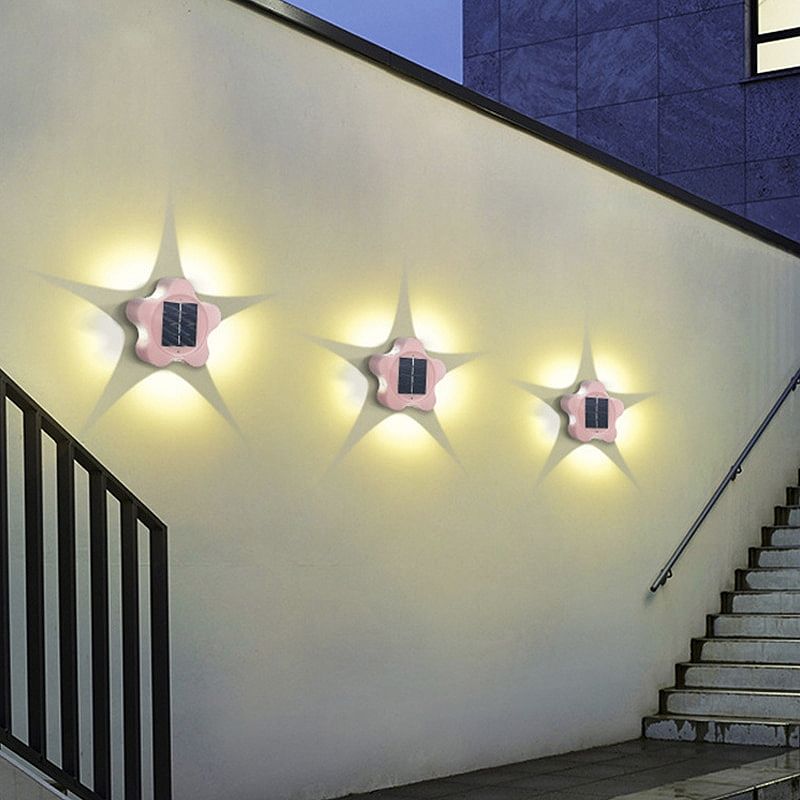 You'll love how this lamp can be used to illuminate your garden or patio in a sensual way. The high color rendering LED light source restores natural colors so everything looks amazing. Grab your Blossom Wall Lamp today!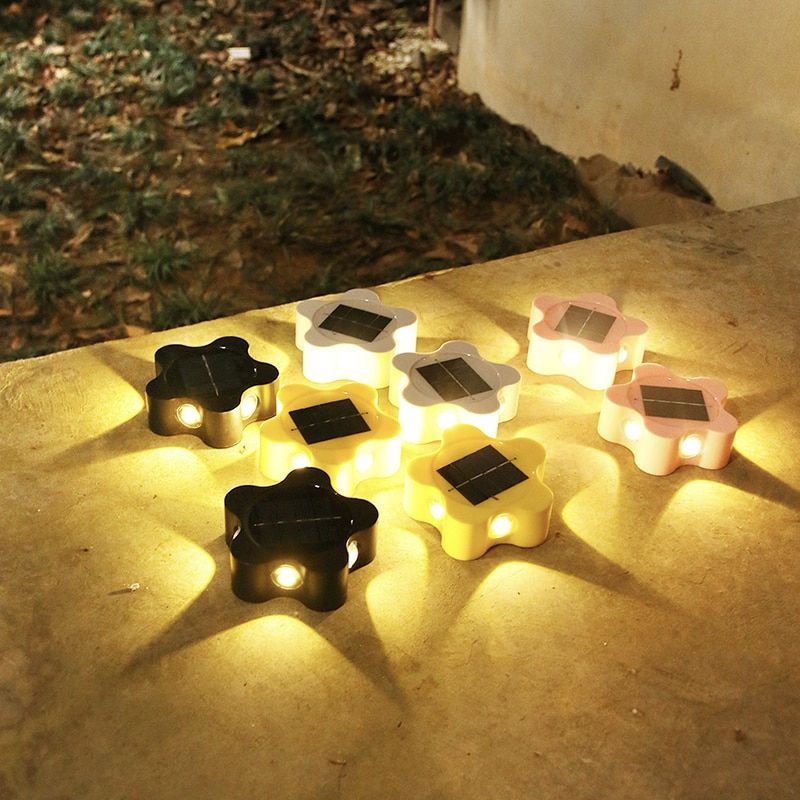 Automatically turns on at night for a soft and natural light.
 No wiring is required; solar panels charge and store electricity.
 Decorative and sensual atmosphere with high color rendering LED light source.
 Waterproof performance allows for normal use outdoors on rainy days.
 Plum blossom shape is simple but beautiful.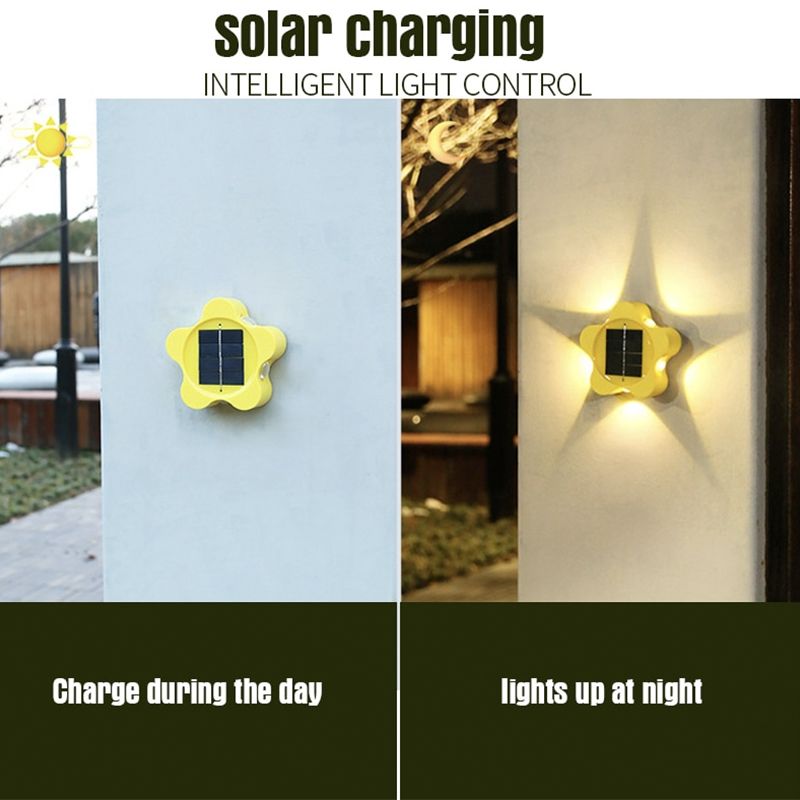 SPECS:
Solar panel: 2V/150ma polycrystalline silicon solar panel
Material: ABS acrylic lampshade
Light color: warm light
Charging time: turn on the switch to expose to the sun for more than 6 hours
Lamp body color: black/white/pink/yellow
Light source: 5 5050 lamp beads
Battery: AA/600mah Ni-MH battery
Lighting time: 8 hours when fully charged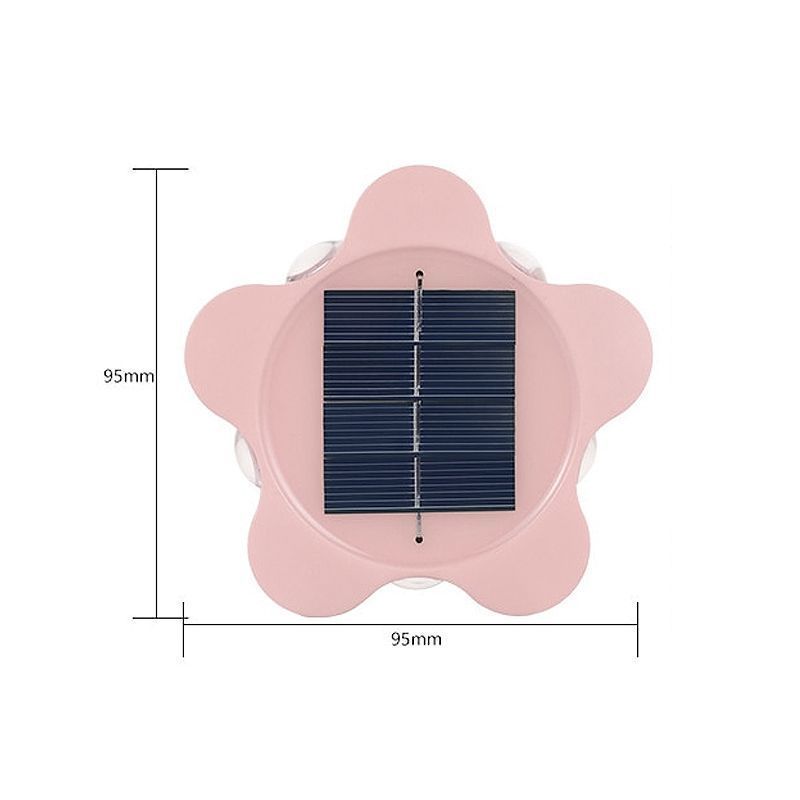 PACKAGE LIST:
1 x Solar Outdoor Blossom Wall Lamp