Need a practical torch that keeps you safe at night? Meet the ultra-light and waterproof head-mounted LED flashlight, designed for adventurers, hikers, night runners, and anyone who likes nighttime activities. With an IPX4 waterproof rating and rechargeable battery, you can comfortably wear it for extended periods without worrying about rain! The adjustable headband ensures a secure and comfortable fit, and the hands-free operation keeps you comfortable while illuminating your path. Don't let darkness hinder your outdoor adventures — Get yours today!
Waterproof headlamp with powerful LEDs that light up your path and keep you safe.
Wearable and adjustable, for a secure and comfortable fit.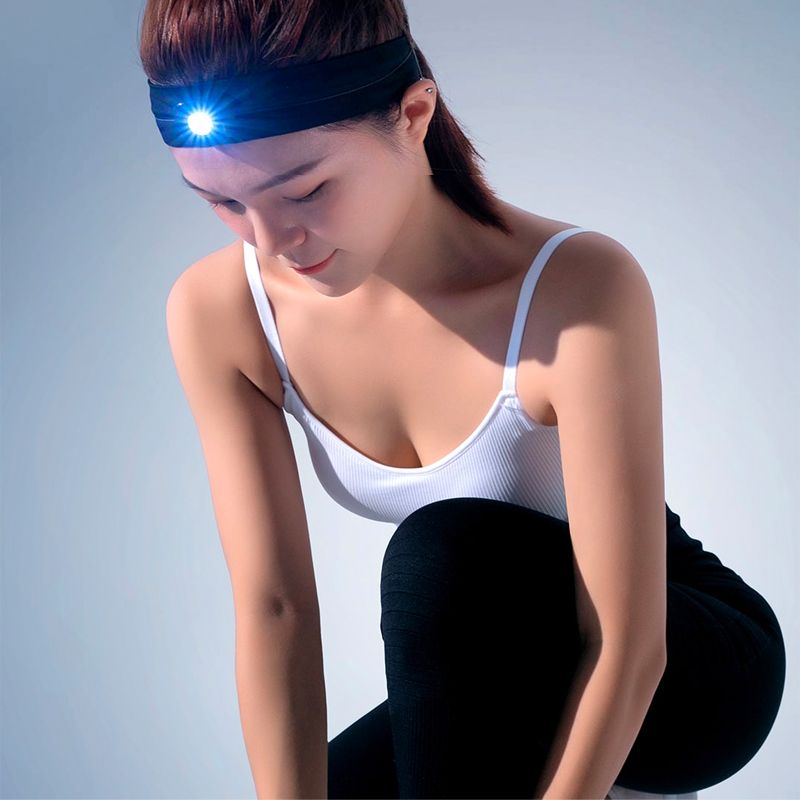 You can wear it for walks, dog walking, running, hiking and more!
Hands-free operation for convenience during outdoor activities.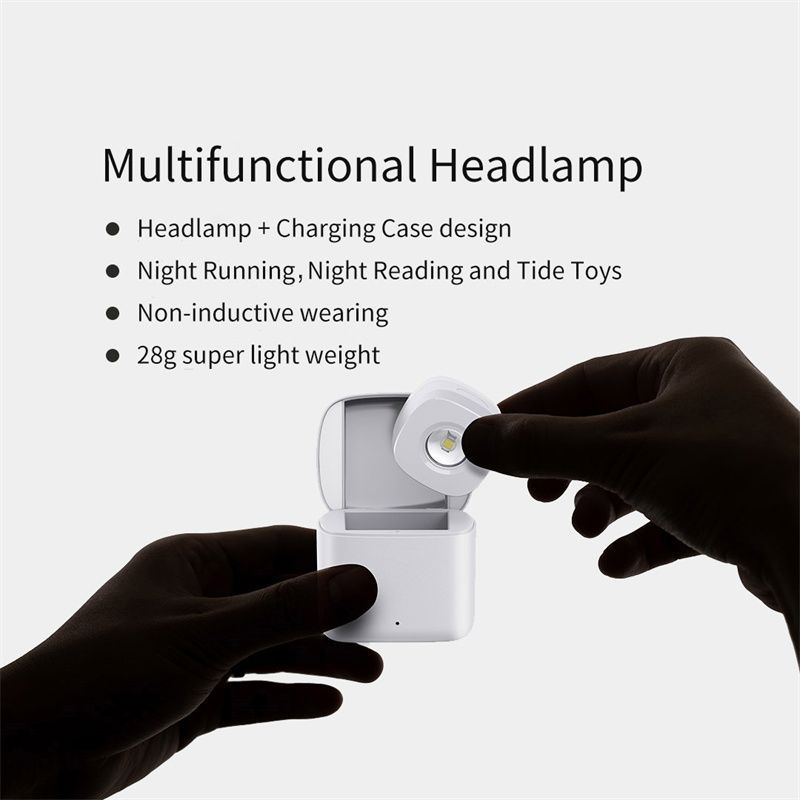 LED technology for efficient and bright illumination.
Enhance your outdoor experiences with a reliable and durable light source.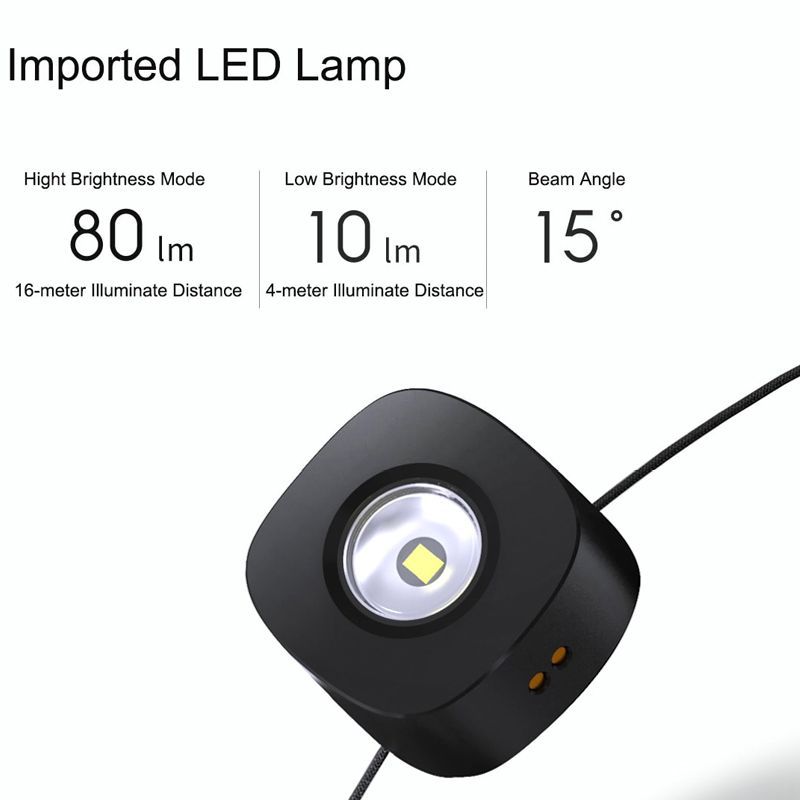 SPECS
Waterproof rating:IPX4
Anti-drop height:2m
Headlamp: Polymer battery 250mAh 3.7V0.925Wh
Charging case: polymer battery 950mAh 3.7V3.515Wh
Material: ABS plastic
Charge box input: 5V 500mA.
Charge box output: 5V180mA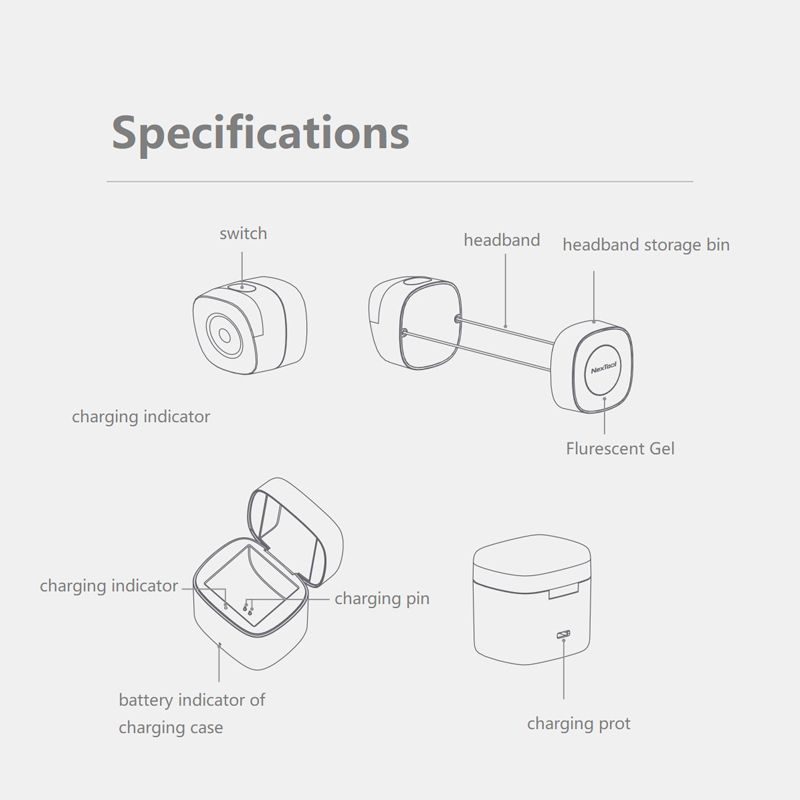 Package
1 x headlamp
1 x charging case