This is not your average lighter! Sure, it lights things on fire like a normal lighter, but it also has a built-in electric watch. How cool is that? 
The jet torch lighter is perfect for all your outdoor needs. Whether you're cooking at a campsite or trying to light a bonfire on the beach, this lighter will do the trick. Plus, it's windproof so you don't have to worry about those pesky gusts of air putting out your flame!
Get your Windproof Automatic Lighter Watch!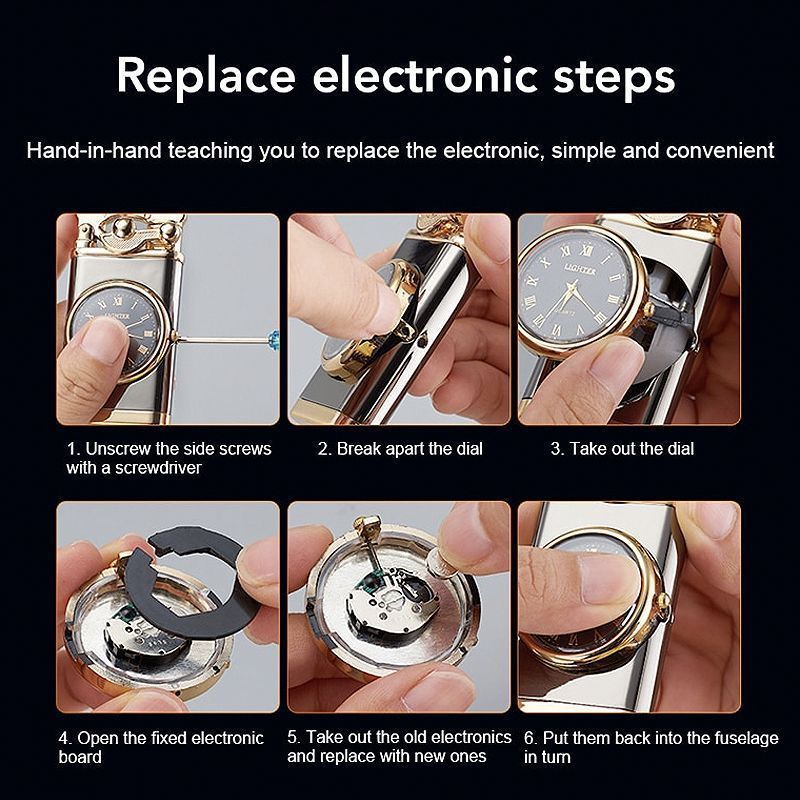 Multifunctional watch torch lighter – not only can ignite, but also watch the time. You could simply adjust the flame size by the dial below.
High-quality Zinc Alloy with a Unique and noble appearance design, compact and easy to carry.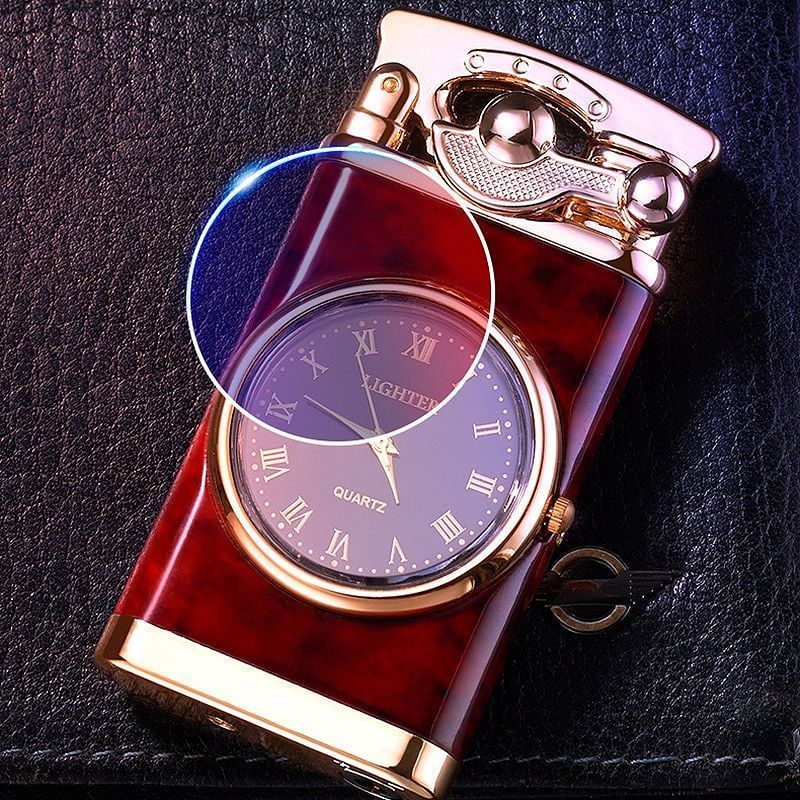 Windproof and portable –  The jet torch lighter is suitable for occasions like kitchens, camping trips, BBQs on the beach, parks, etc.
Useful gift for anybody; Father's Day, Mother's Day, Valentine's Day, Birthdays, Christmas.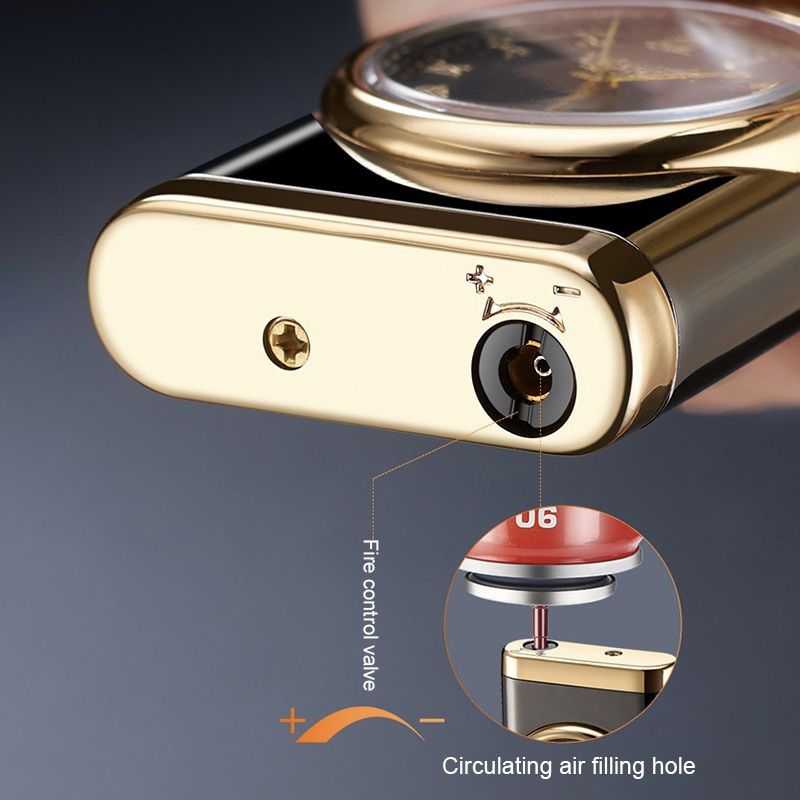 SPECS:
Material: Metal
Weight: 100g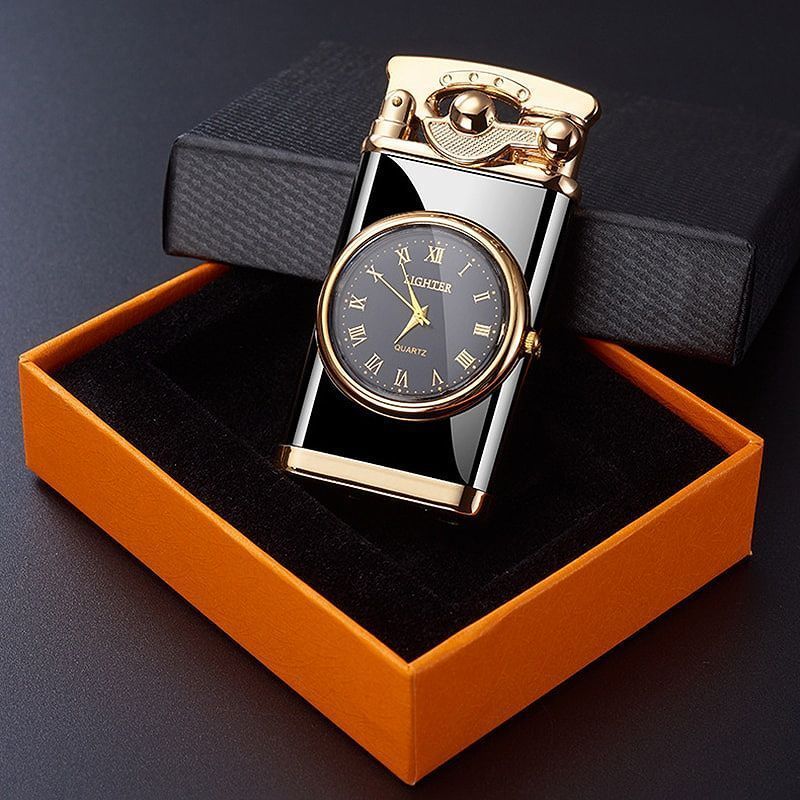 Package List :
1 x lighter watch