A bedside lamp, charger, and clock in one device! Experience the perfect combination of wireless charging, an alarm clock, and an exquisite desk lamp that saves you space and makes your nightstand, shelf or desk looks 10 times cooler!
This lamp allows you to wirelessly charge your iPhone, eliminating the hassle of cables. Plus, it's an alarm clock and a beautifully designed desk lamp that creates a cozy and relaxing ambiance with its soft and warm light. With a touch switch and three adjustable dimming levels, you can easily customize the lighting to suit your preferences.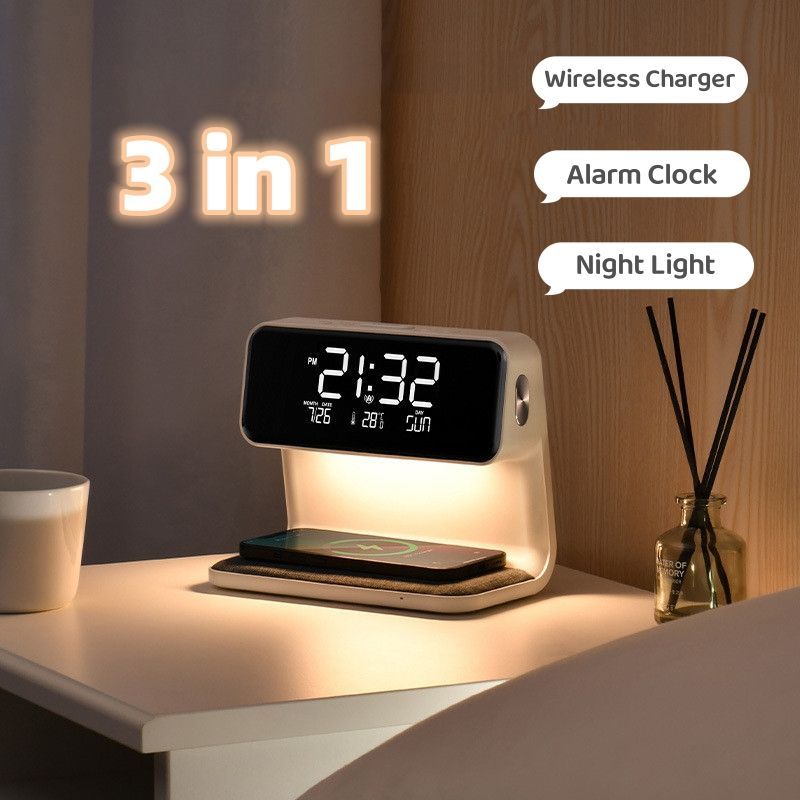 3-in-1 design: Combines a wireless charger, alarm clock, and desk lamp in one convenient device.
Wireless charging compatibility: Effortlessly charge your iPhone without the need for cables.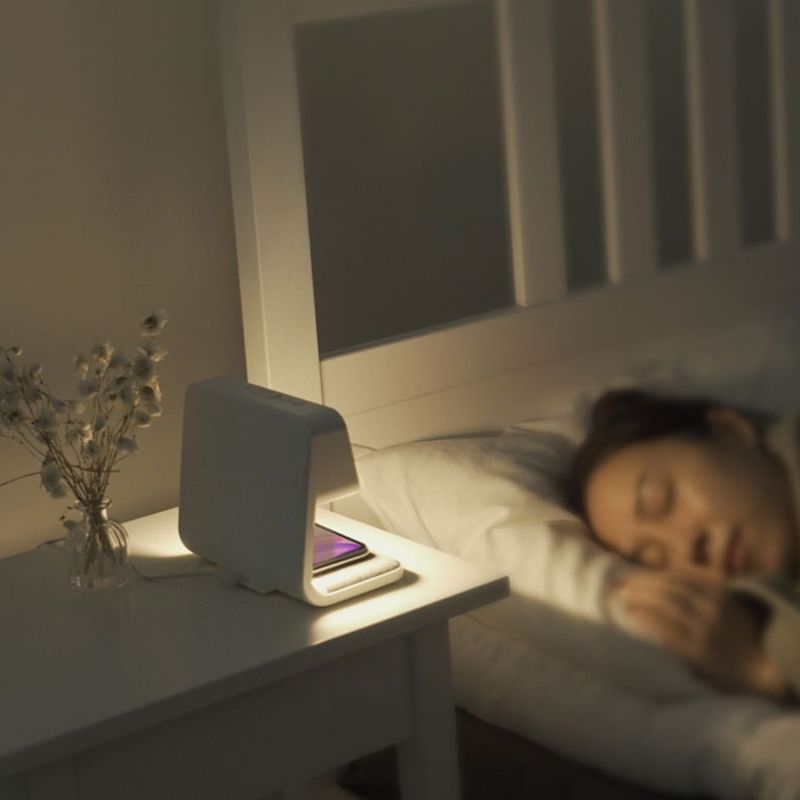 Soft and adjustable lighting: Enjoy a cozy ambiance with three dimming levels, controlled by a touch switch.
LCD screen alarm clock: Stay on schedule with the built-in alarm clock feature.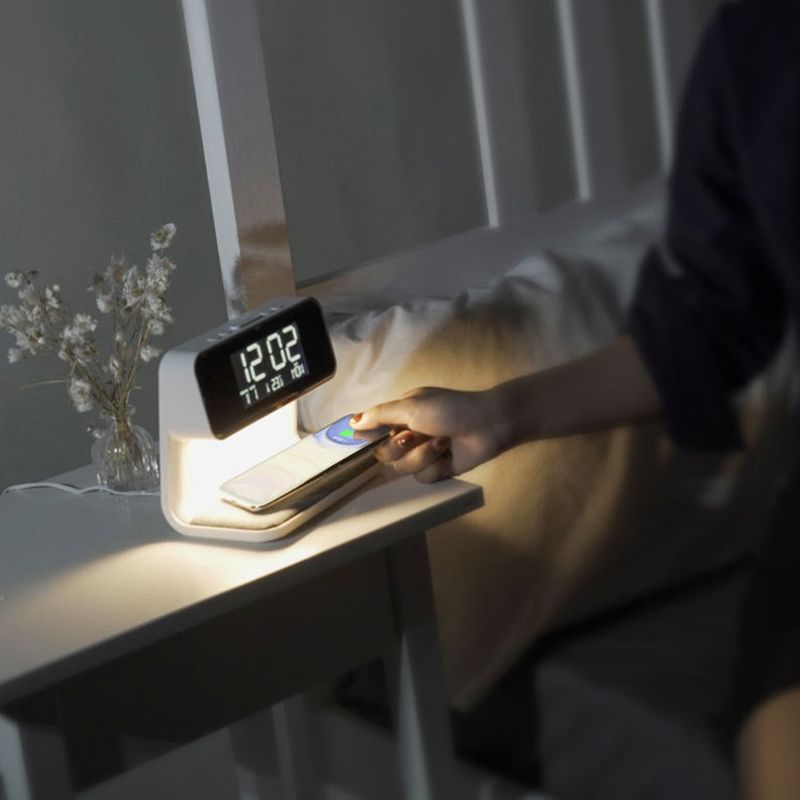 Exquisite desk lamp design: Enhance your bedside or desk space with a stylish and elegant lamp.
Silent operation: Enjoy a peaceful environment with silent operation during dimming adjustments.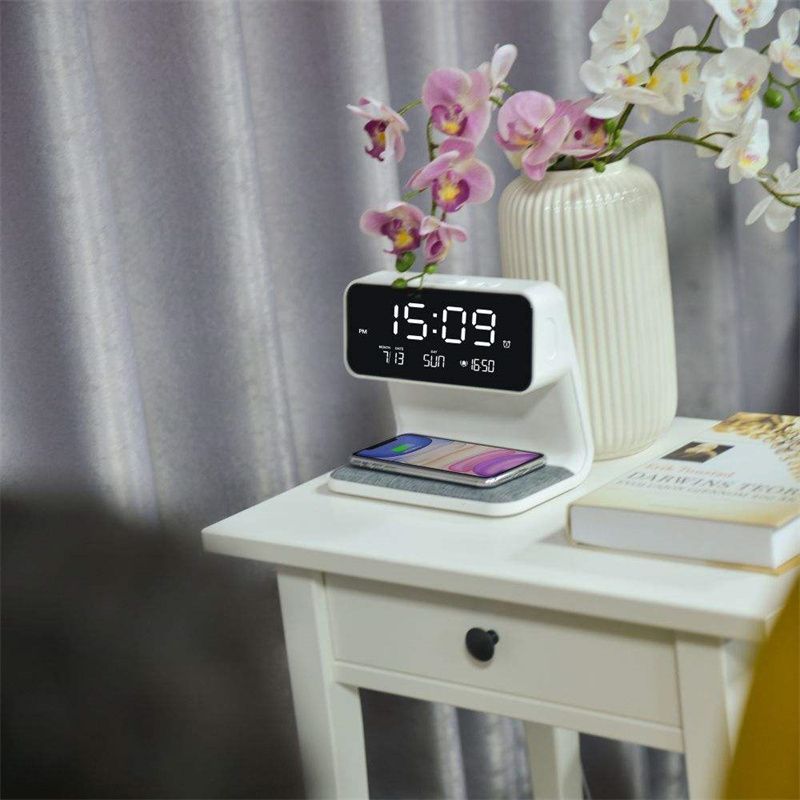 Convenient bedside companion: Simplify your bedside setup with this all-in-one solution.
Compatible with iPhone: Designed specifically for wireless charging compatibility with iPhones.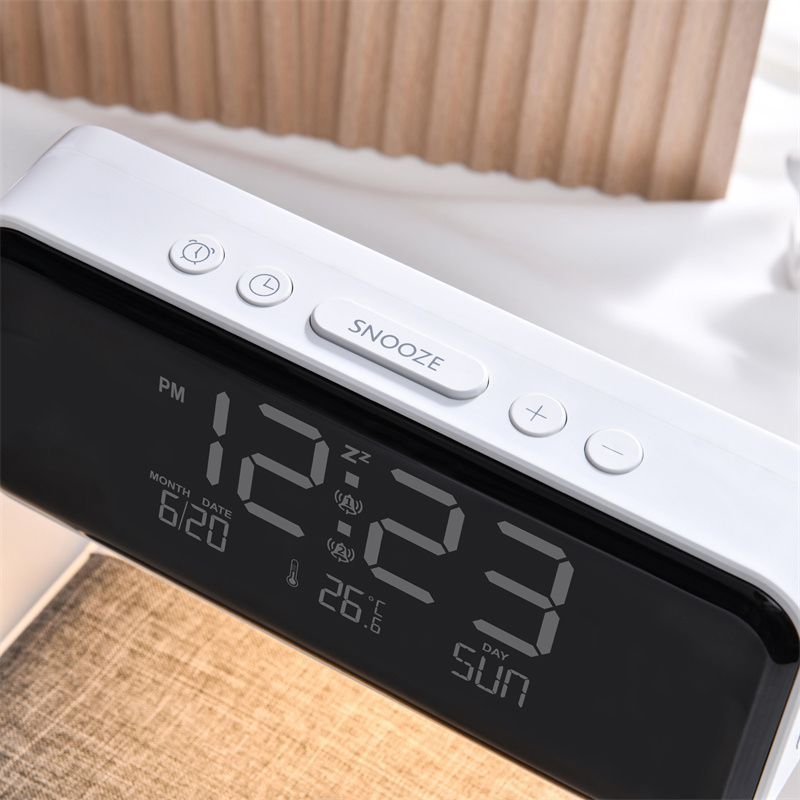 SPECS
Material: ABS
Color: White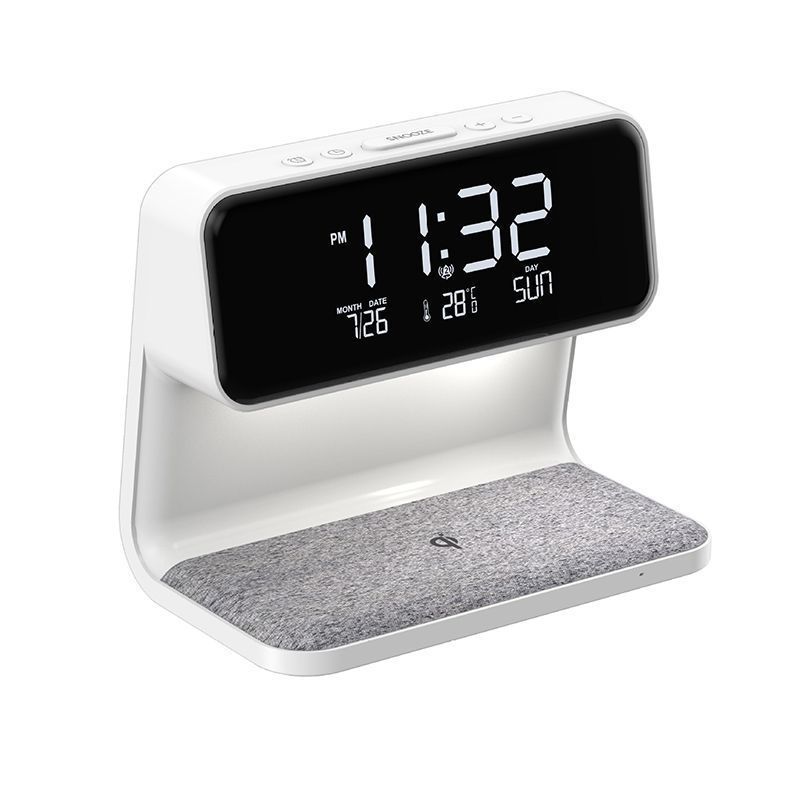 Package
1 x charging alarm clock