So you want to pack your shoes for travel but don't want to mix them with clean clothes and undies?! We have just about the ideal shoe bag for you! Unlike typical shoe bags, these bags store your shoes so you can easily pack them while preventing funky smells from leaking into your clothes in the travel bag! Plus, the bags are waterproof and very sturdy so you can use and reuse them, not just for travel but also to store away shoes that don't fit the season!
Order your storage bag set!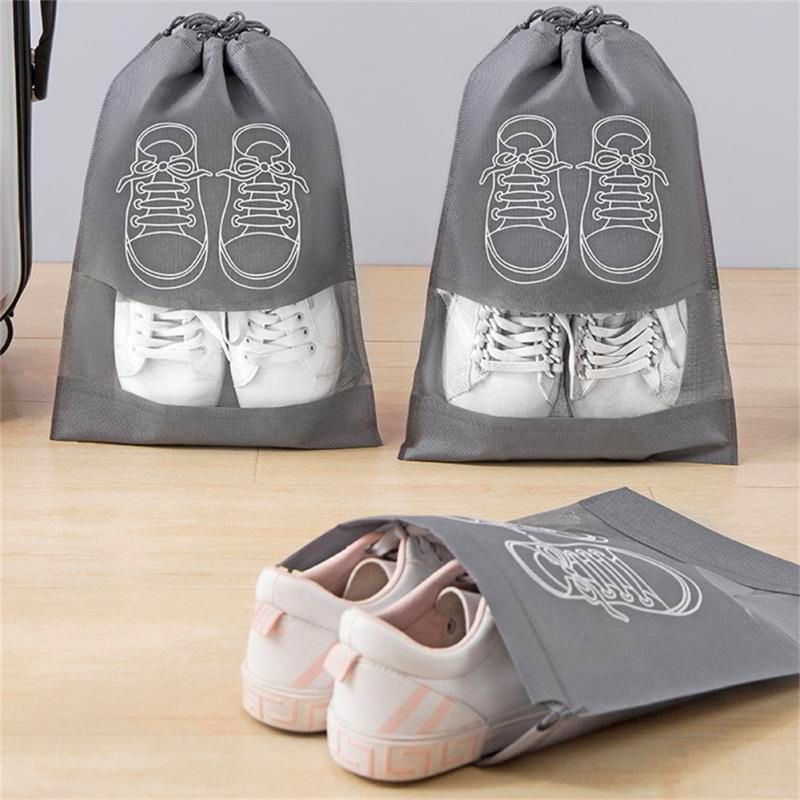 Waterproof material stops spills, rain, and moisture from getting into your shoes or leaking from them!
 Perfect bags for hikers to store their hiking shoes and other footwear during trips.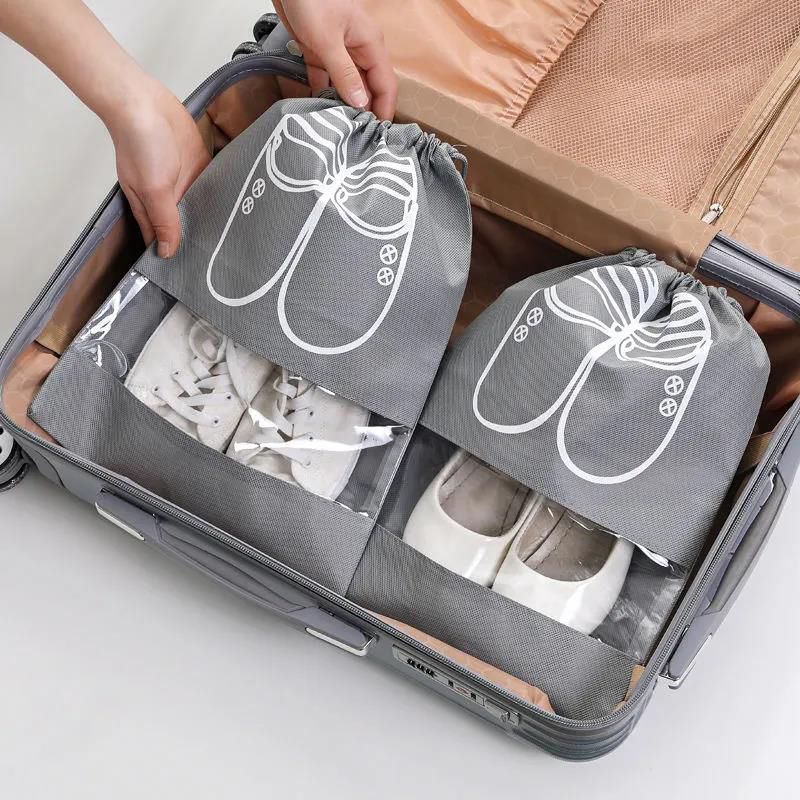 The go-to storage bags for travelers that don't want shoe smells to get into their packed clothes!
 Not just for shoes; you can use the bags to store other clothing items, undies, toiletries, and more!
 Very durable and strong material: the bags come with drawstrings to seal your items properly.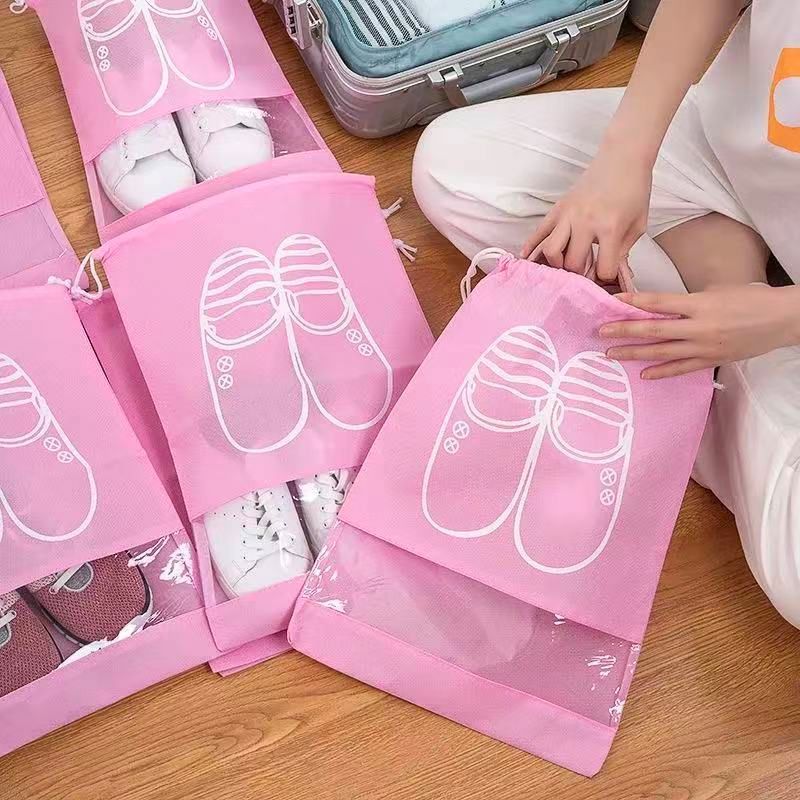 SPECS: 
Material: Non-Woven Fabric
Men's style: 43.5 * 32cm (size 40-44)
Women's style: 36 * 26.5cm (size 35-39)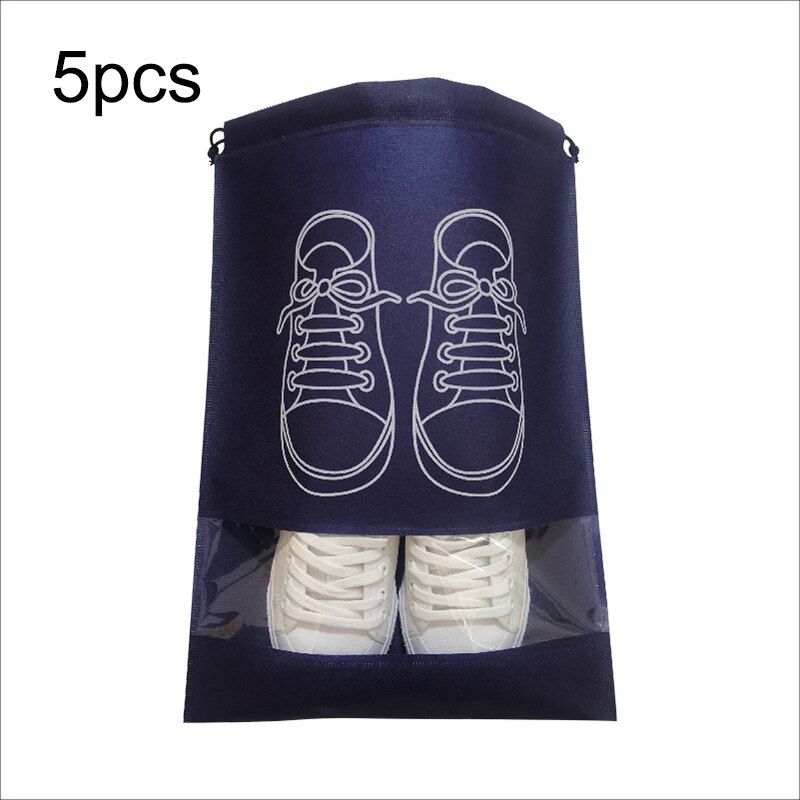 PACKAGE LIST:
5 pieces x storage bags