Is your tablet or smartphone overheating during summer or long hours of use? Your solution is the Anti-overheating Tablet Cooler! This cooler attaches magnetically to your iPad, tablet, or laptop, and using its powerful fan, prevents overheating and protects your devices from damage while also enhancing performance.
The magnetic suction sheet automatically absorbs when close to your device, providing a secure hold without falling off during use. You can now play mobile games or hold long zoom calls without your device lagging or crashing.
Get Your tablet cooler and use your devices without interruption even on the hottest summer days!
Keep your tablet cool: prevents your devices from overheating, which helps prolong its lifespan and ensures smooth performance.
Lightweight + Noiseless: the fac is noiseless so you can work, play games, or watch movies on your device without annoyance.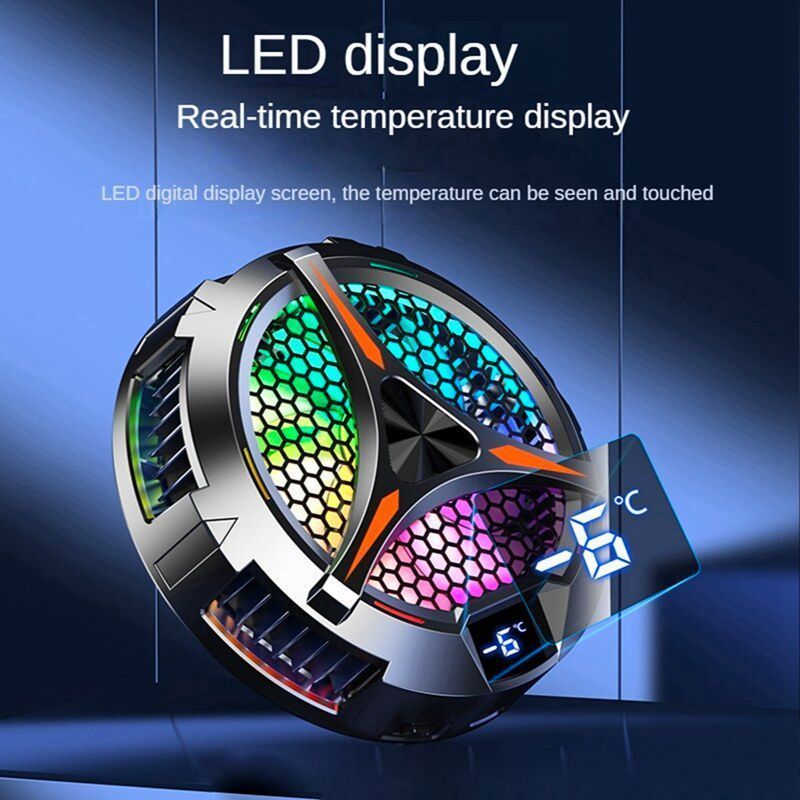 Easy to install and use: with its magnetic suction sheet, the cooler is effortless to install and securely holds your tablet in place during use.
Personalize your device: the customizable RGB lighting lets you add a personal touch to your device and express your style.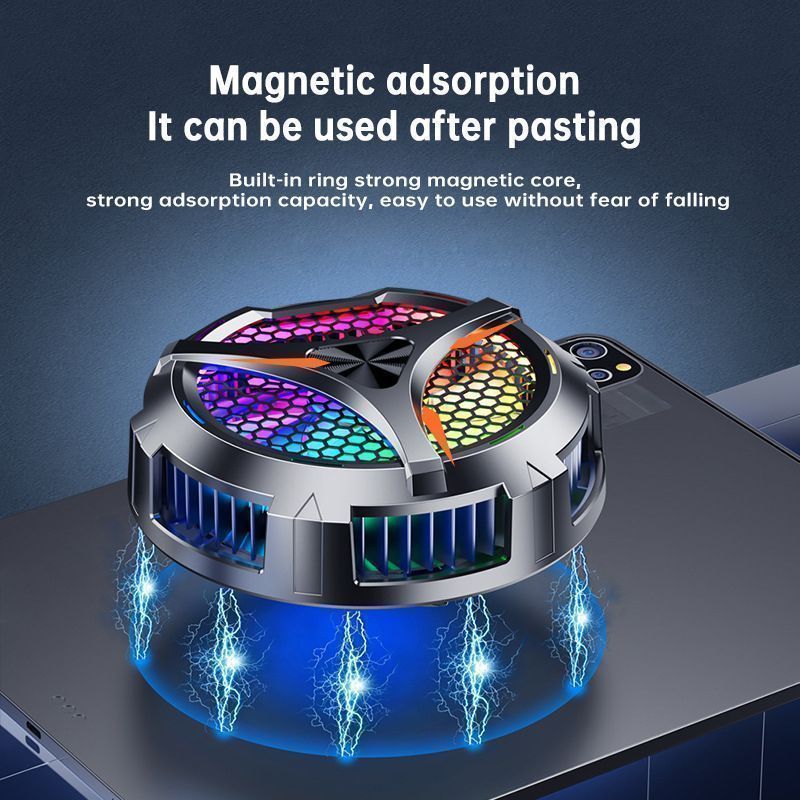 Enhance your tablet's performance: powerful heat dissipation lets you use your tablet for extended periods without lag.
Durable and reliable: the cooler's high-quality materials and design ensure long-lasting performance and protection for your tablet.
Stylish design: the sleek and modern design complements your device's look and adds a touch of sophistication to your setup.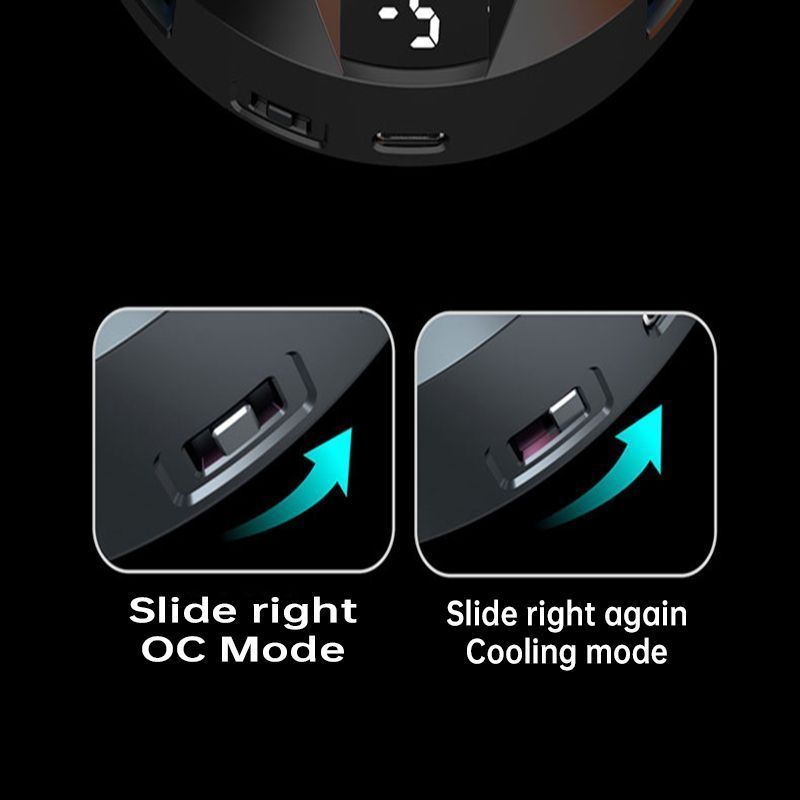 SPECS
Cooling diameter: 3.93inch
Power: 27W
Color: as shown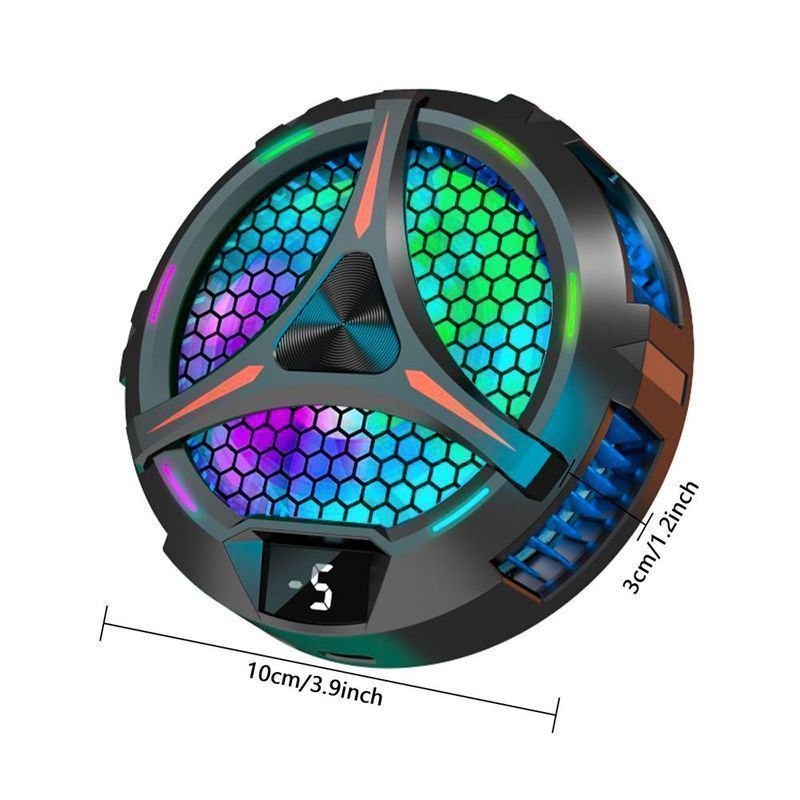 Package
1 x Tablet Magsafe Aluminum Cooler