Typing on a touchscreen can be really frustrating and time-consuming. That's why we brought the perfect solution – a portable mini keyboard that folds up to fit in your pocket!
This keyboard is compatible with all Bluetooth-enabled devices, so you can use it at home or on the go. Plus, it has an aircraft-grade aluminum build that will withstand the rigors of daily travel.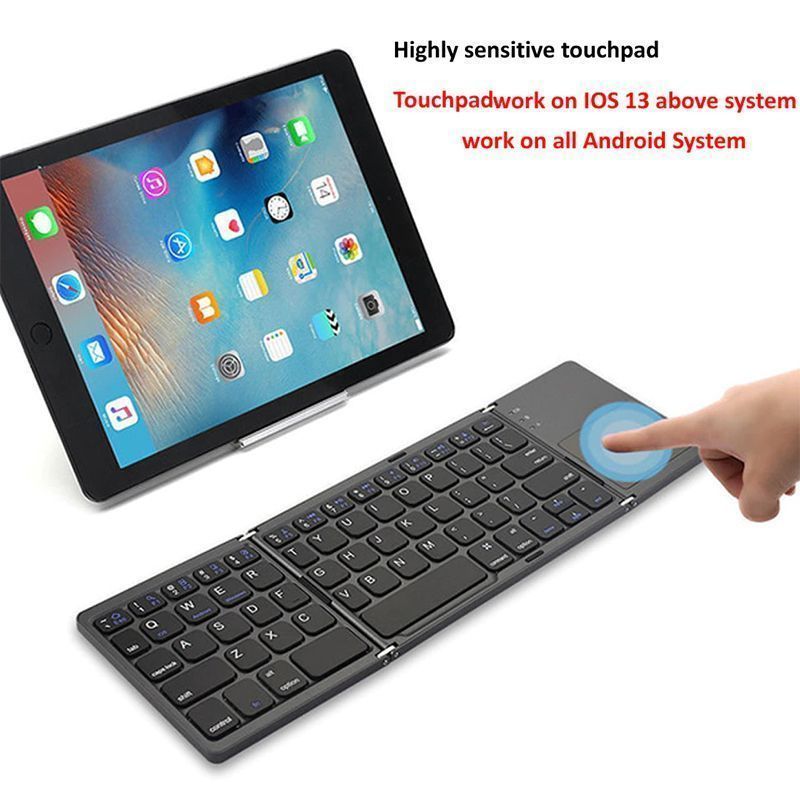 Compatible with Bluetooth-enabled devices; you can use it at home or on the go with Windows, Android, and iOS devices (the touchpad is unavailable for iOS).
 Vacation and travel ready – why bring a bulky keyboard when you can maintain business-level efficiency working from your smartphone or tablet?
 Its rechargeable battery will work for up to 48 hours on a single charge.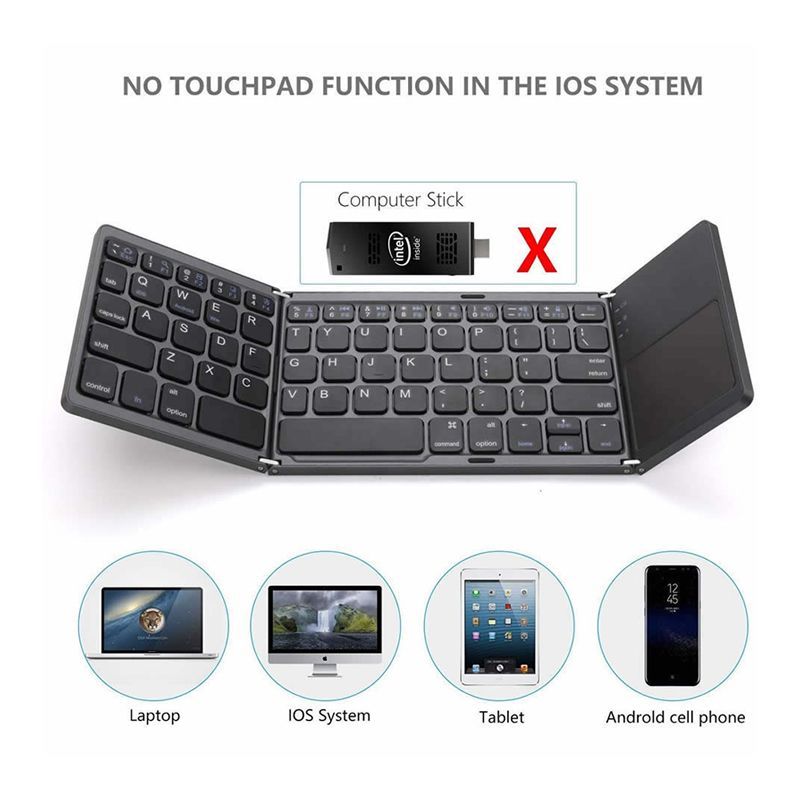 SPECS:
Bluetooth Version: 3.0
Lithium-ion Battery Capacity: 140 mAh
Working Voltage: 3.7 V
Standby Current: 0.25 m
Working Current: less than 3 mA
Touchpad Working Current: less than 8.63 mA
Working Distance: less than 15 m
Button Material: ABS
Keyboard Layout: 64-key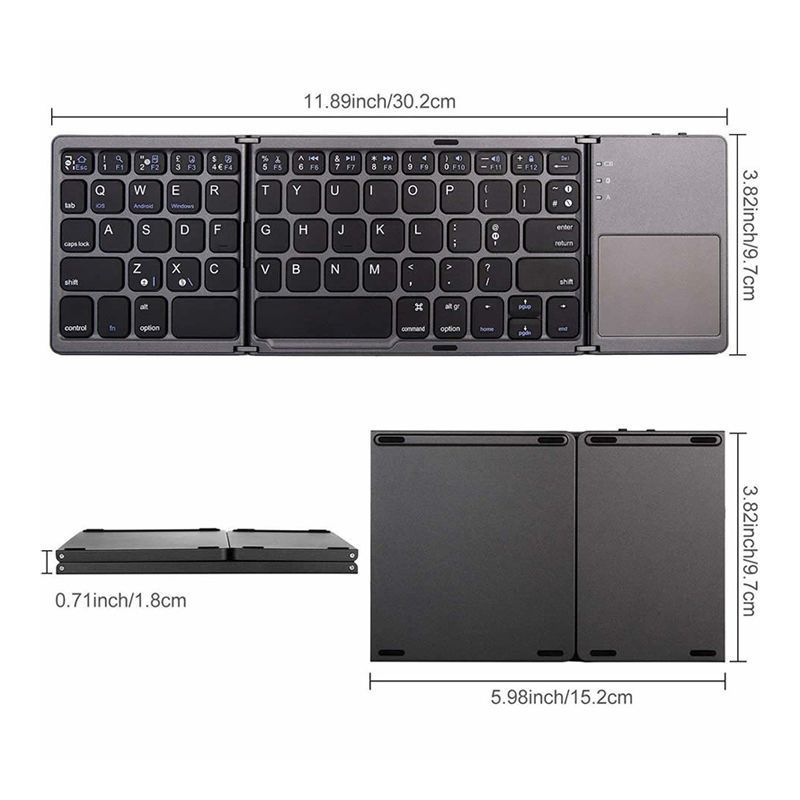 PACKAGE LIST:
1 x keyboard