The problem with car phone holders is that they rarely stay suctioned. If it's a charger too, it may also turn out as slow as it is loose!
The Auto-clamping Car Phone Charger is a game-changer in 2022; it's wireless, and its powerful brackets clamp your phone in place and charge it fast. You can either mount it on the dashboard or windshield – it won't budge!
Keep your phone stable just like your driving. Order yours!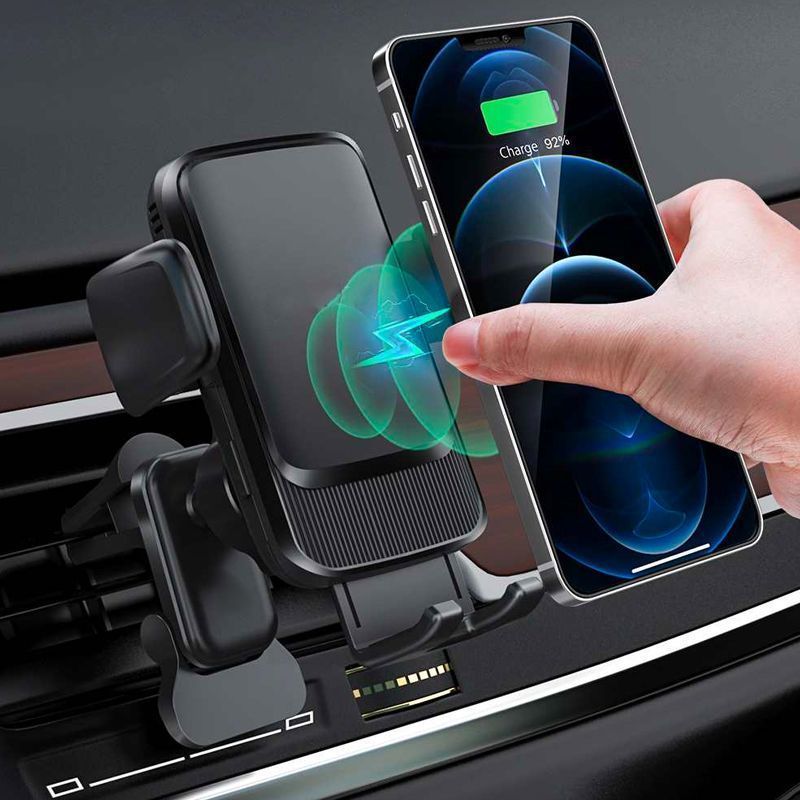 Auto-clamping and opening brackets allow you to easily attach your phone and remove it.
Wireless charging: you need only place your phone on the holder, and it will start charging.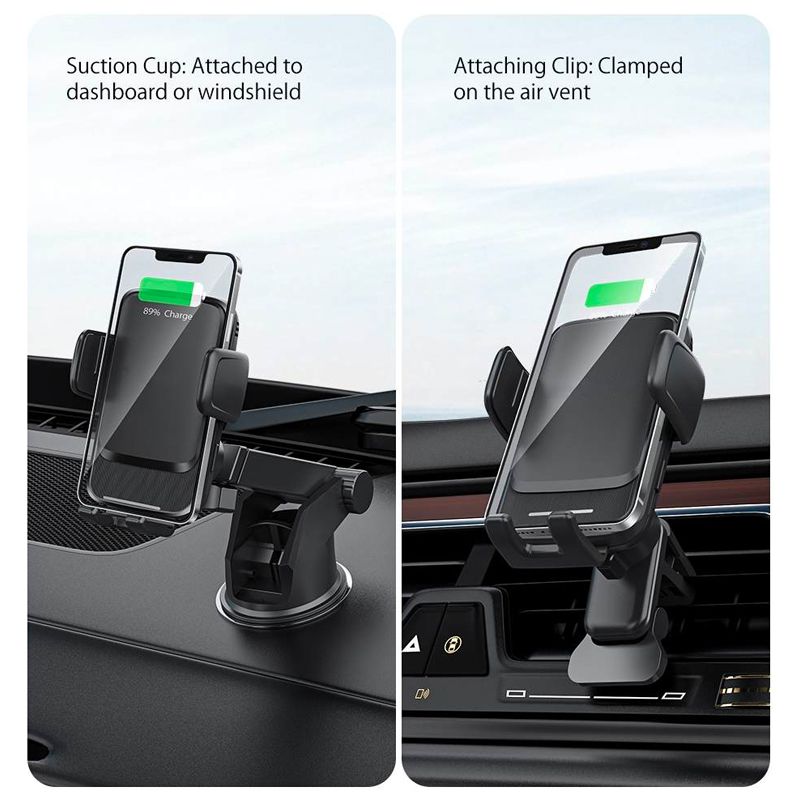 Fast-charging (15W Qi): You won't have to wait too long anymore.
Fireproof and won't damage your phone or car.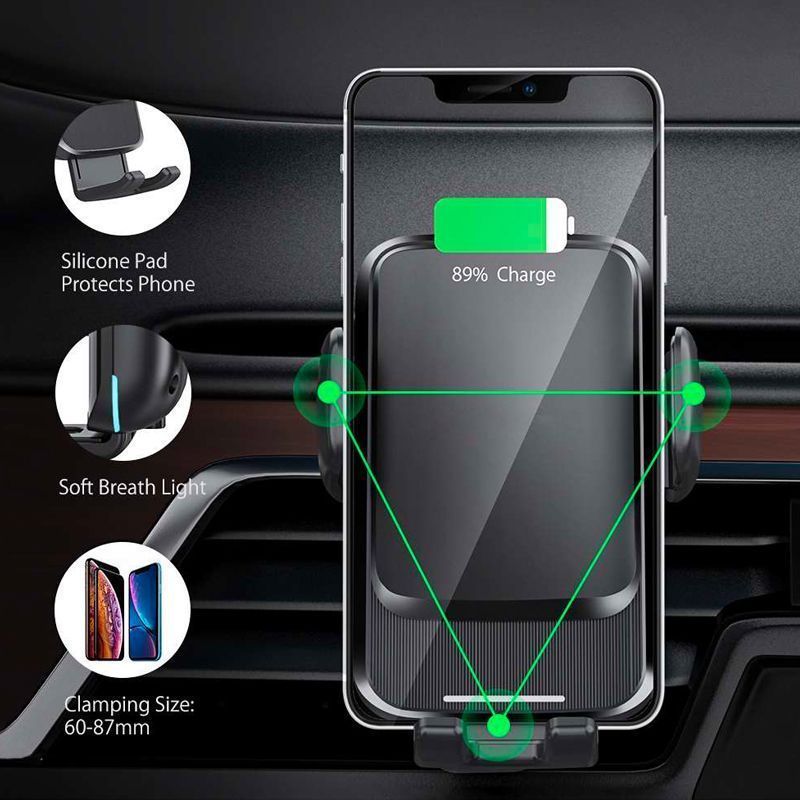 SPECS
Input Voltage: 5V/9V/12V(QC2.0,QC3.0,AFC)
Temperature Protection: Temperature>65℃ (Limited Power)
Weight: 167g (Without Base)
Material: ABS + Fireproof Material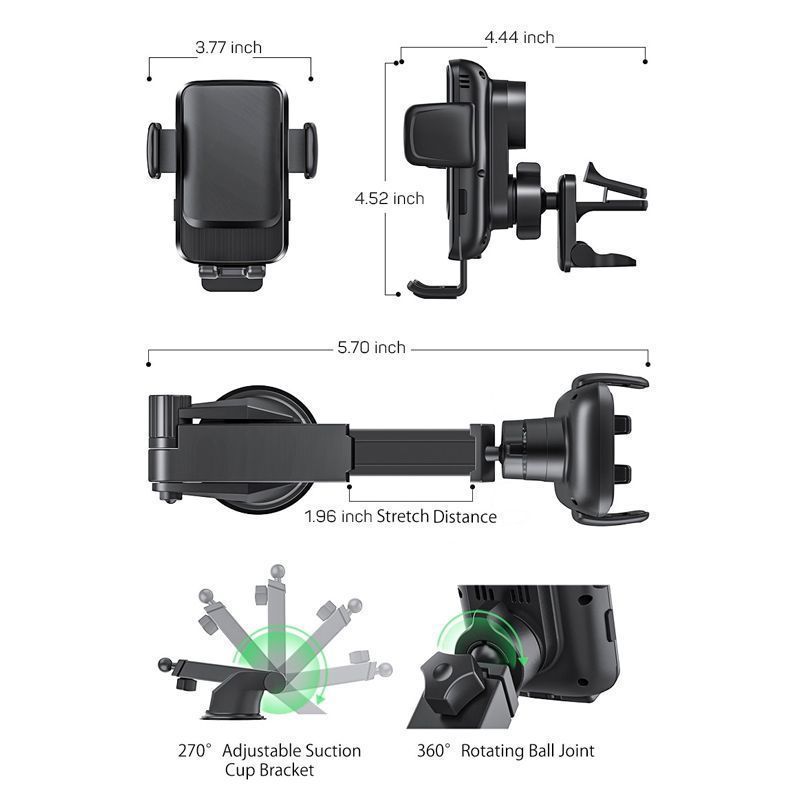 Package List
1 x BW-CW5 Car Wireless Charger
1 x Air Outlet Bracket
1 x USB Charging Cable
1 x Dashboard Suction Cup
1 x Plastic Screw Nut
1 x User Manual