Worried about your car's safety? The screen on the M3 Auto OBD2 Head-Up Display has a high range of brightness which is adjusted automatically depending on the environment outside. Once the car starts moving, the car HUD will display the speed in very big & bold letters on the windshield.
Stop taking your eyes off the road – get yours now!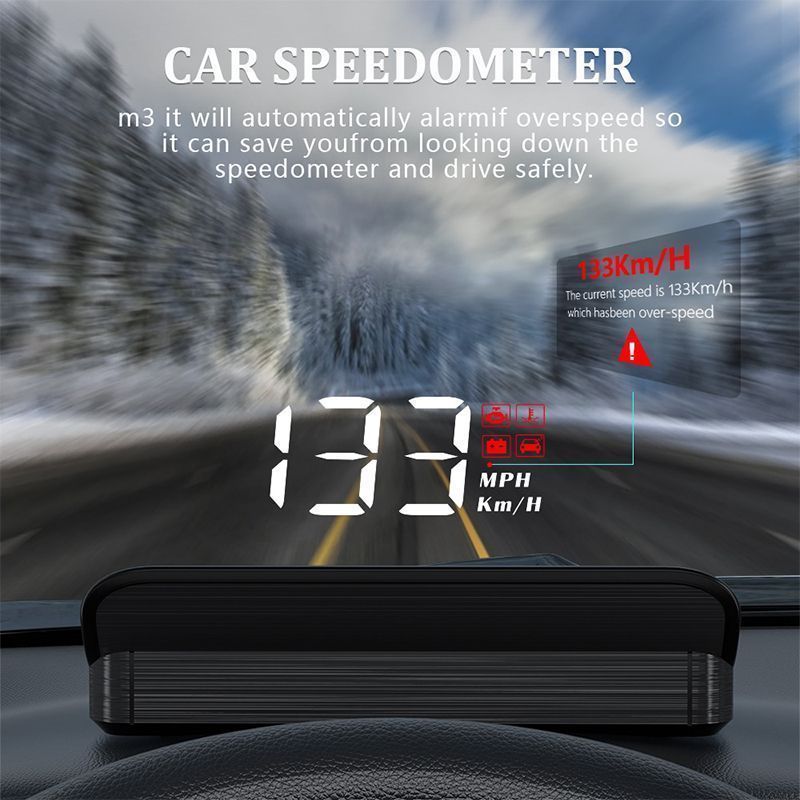 ERGONOMIC DESIGN – The M3 Auto OBD2 Head-Up Display comes in a very compact and easy-to-place design which leaves ample room on the dashboard to actually view the road.
EASY TO USE – Installing our HUD display is an extremely easy and simple process. Make sure that the car is turned off before plugging the OBD line into the car's OBD port. Once connected, start the car and plug the other side of the OBD line into the car HUD.
HIGH QUALITY – This heads-up display was built to last. It features special overheating technology and can survive bumpy roads with ease.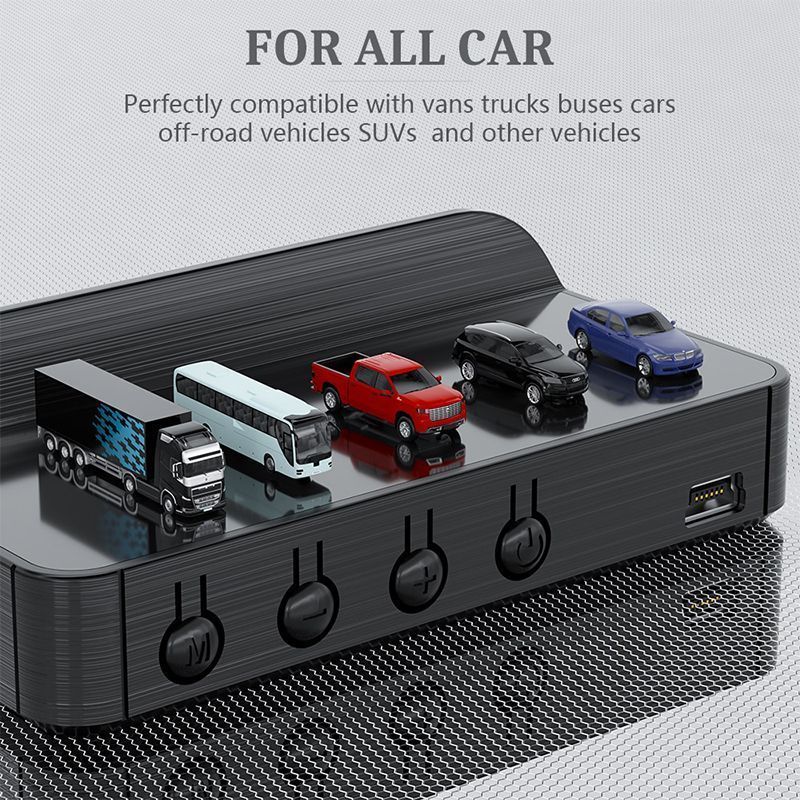 SPECS:
Size Name: 8.6×3.7×1.6cm
Cable Length: 1.8M
Material: Plastic, electronic components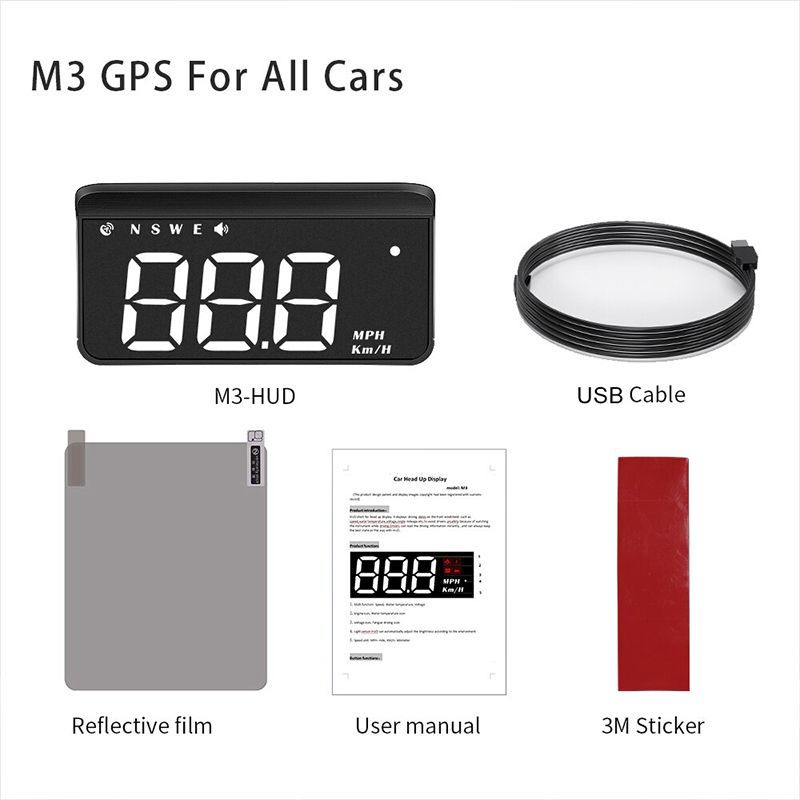 PACKAGE LIST:
1 x HUD
1 x Manual
1 x OBD Cable or GPS USB Cable
1 x Reflective film
1 x3M Sticker