Get cozy with the Volcano Humidifier! This chic humidifier will make your room feel cozier in no time. You can add essential oils of your choice for a pleasant aromatherapy experience! The humidifier has a realistic flame simulation mode and volcanic blast mode to set the mood. You can place it in your bathroom for a spa-like atmosphere, bedroom, office, etc!
You'll love how quiet this humidifier is – you can even use it while you sleep. Plus, it has an automatic shut-off feature so you don't have to worry about it running all night long.
Order your volcano humidifier!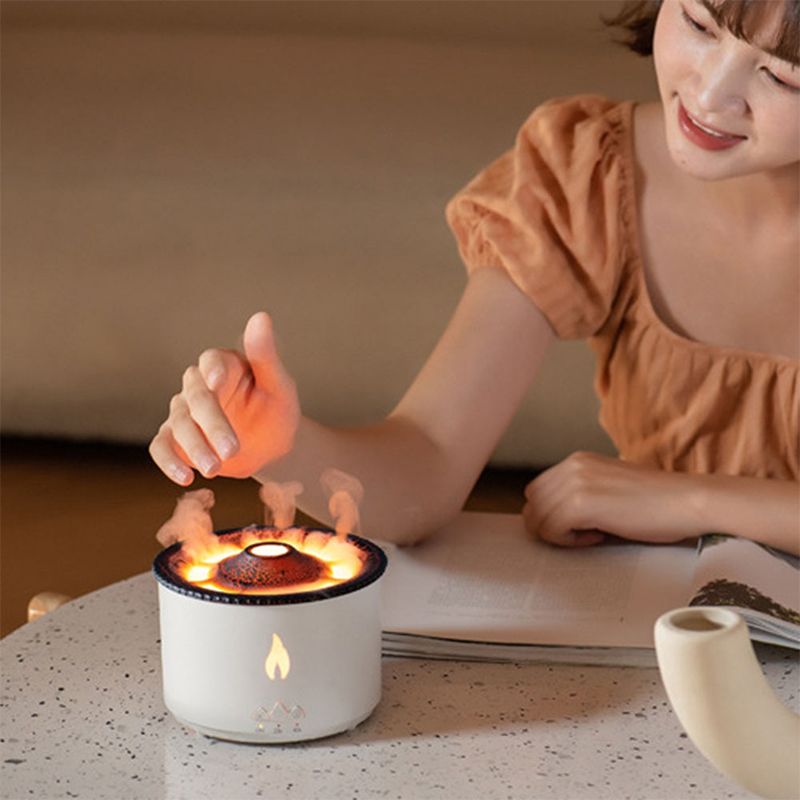 Decorative and calming ornamental humidifier.
 Intelligent safety features prevent water shortages and leaks.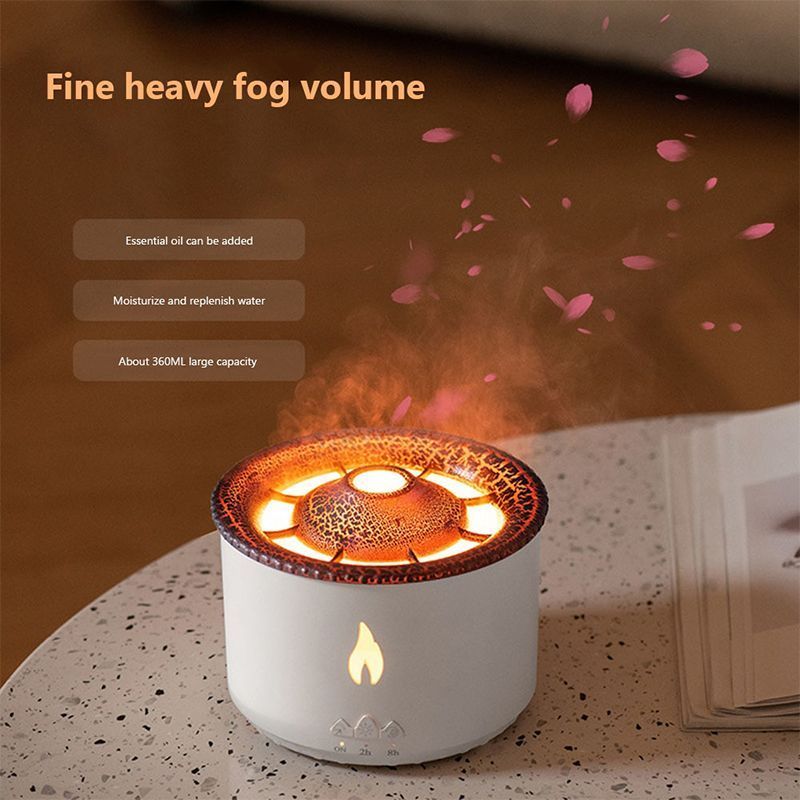 Safe to use with a rubber seal to prevent water leakage.
 Can add essential oils to the water for aromatherapy.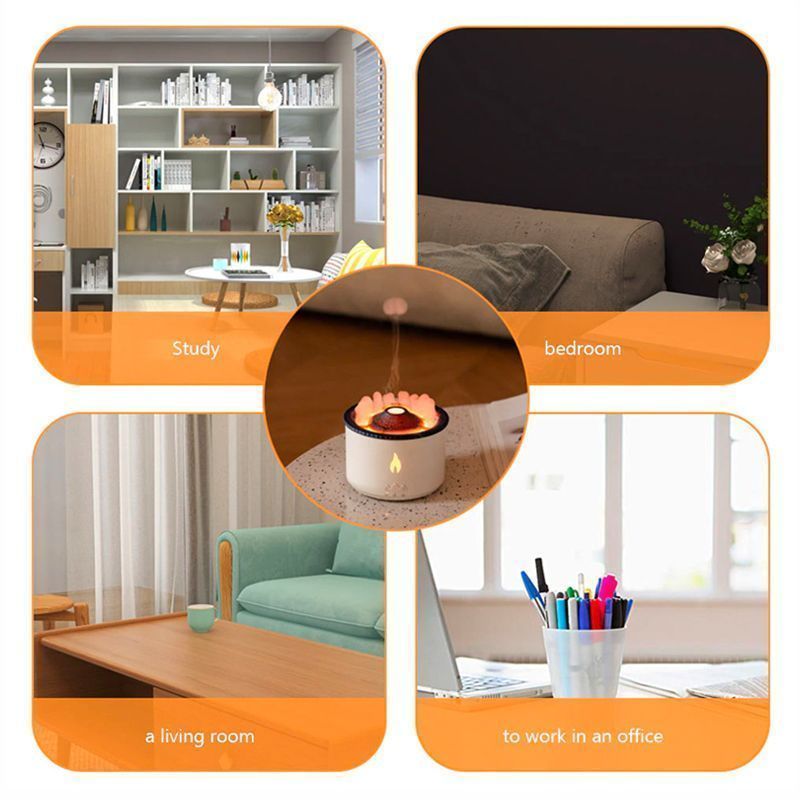 SPECS:
Size: About 138x108mm/5.43×4.25inch
Material: ABS + electronic components
Power: 12W
Water box capacity: 360ml
Plug: US, EU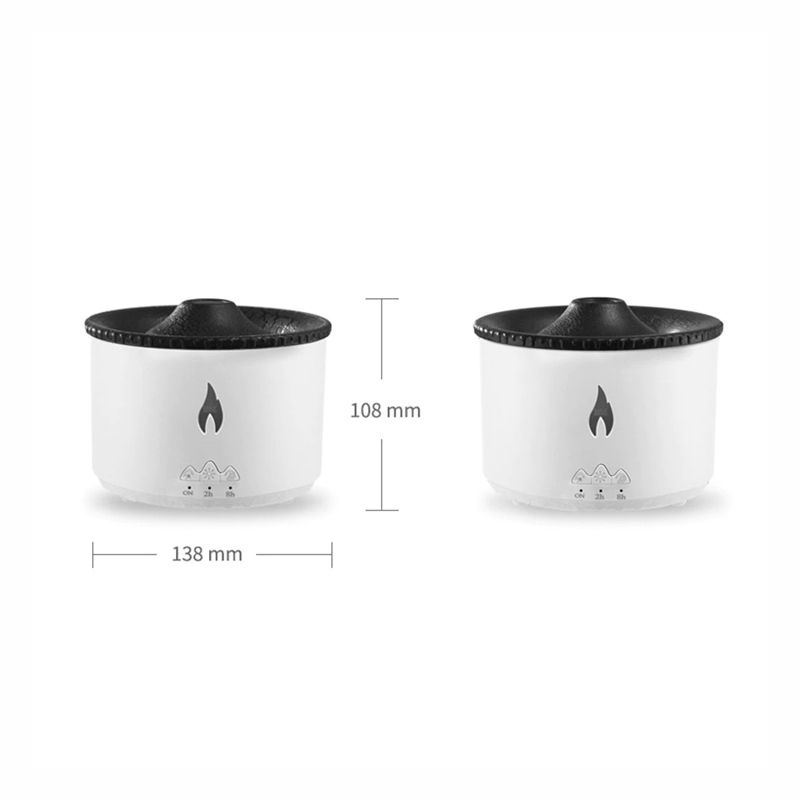 PACKAGE LIST:
1 x humidifier