Tired of cleaning your car and home the same old way?
Introducing the Handheld Vehicle Vacuum Cleaner—the perfect device for keeping your home and car clean. This cleaner comes with six different accessories for dusting or vacuuming your car, desktop, or keyboard, and even pumping inflatable beds or pools. Plus, it is designed with eight noise-reduction features, so you can enjoy comfortable use without being disturbed by loud noises. The specially designed motor also offers long-lasting battery life, so you can easily keep your space clean!  
Not only will it help make cleaning up quicker and easier than ever before, but its unique design features allow you to tackle messes on both hard surfaces and carpets alike.
Get ready to say goodbye to messes in no time with the Handheld Vehicle Vacuum Cleaner today!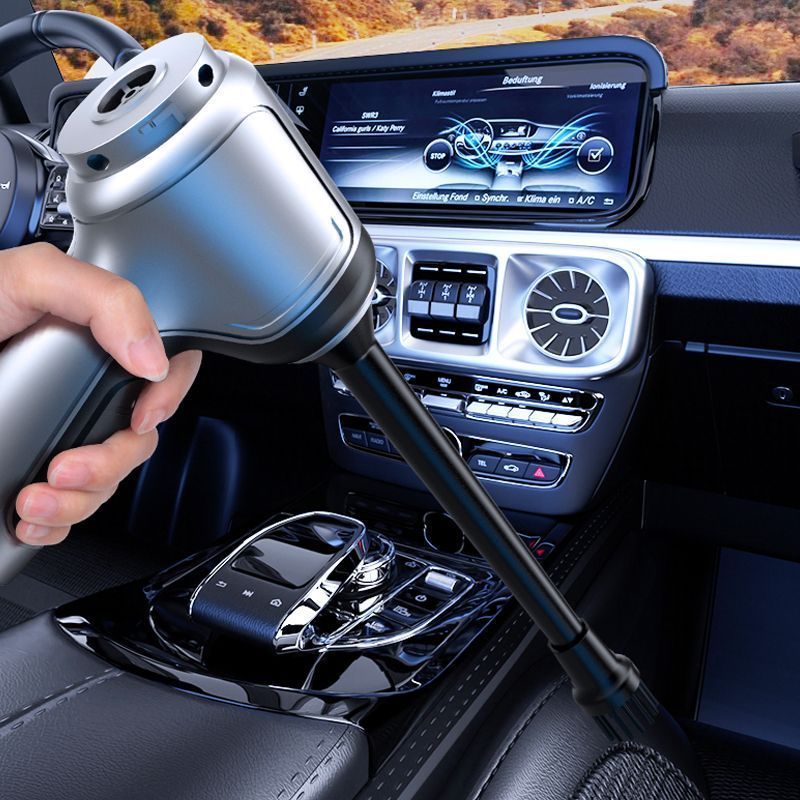 100 times more powerful than traditional handheld vehicle vacuum cleaners–perfect for quickly and easily cleaning up dirt, dust, and debris from your car or truck.
Comfortable and silent to use, so you can clean without disturbing those around you.
Six different noise reduction features make this vacuum cleaner one of the quietest on the market – perfect for stealthily cleaning up messes without raising any eyebrows.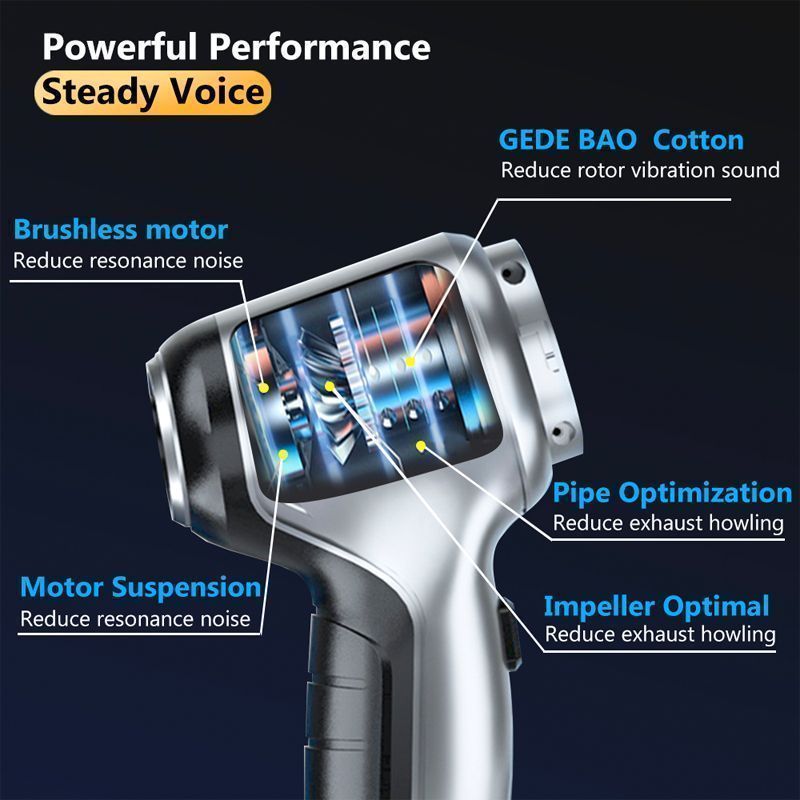 SPECS:
Color: Grey
Material: ABS
Vacuum degree: 15000PA
Rated speed: 15500rpm
Capacity of lithium battery: 2 * 2000mAh
Charging mode: 5V USB boost charging line
Rated power: 120W
Noise: ≤ 52dB
Operating temperature: – 20 ℃~+50 ℃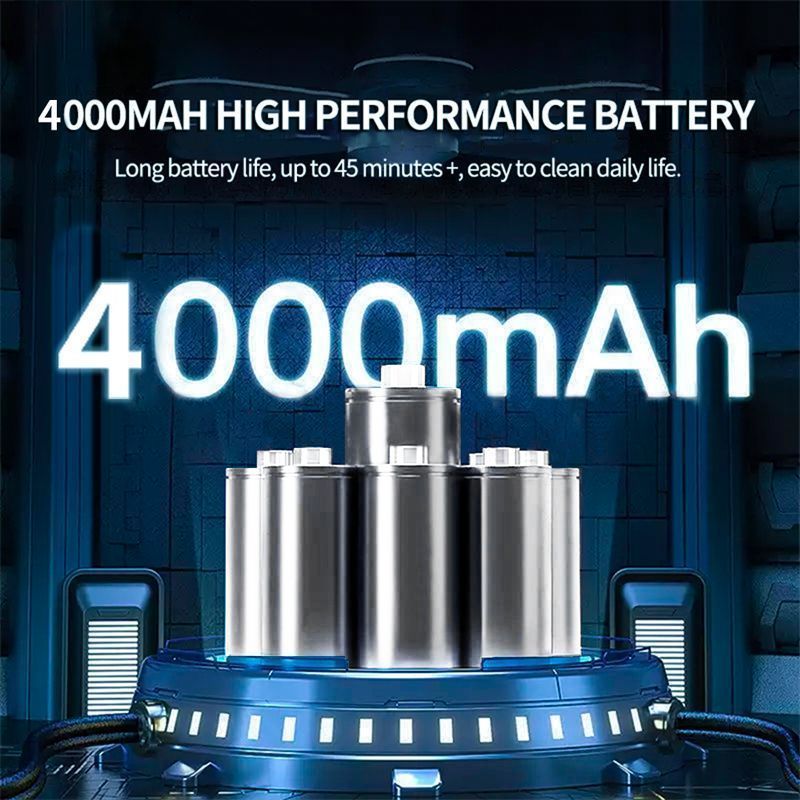 Package list:
vacuum cleaner *1
Accessories * 6
Charging line *1
Filter *4
Storage Bag *1
User manual *1