Carrying a bulky wallet is not only uncomfortable, but it also makes you a target for thieves. The AirTag Wallet Anti-Theft Card is the perfect solution. It has a built-in pocket that snugly holds your Apple tracker in place. Its open-faced design also provides both excellent sound transmission and good signal strength. Plus, the RFID technology makes it easy to protect yourself against skimming. Keep your life secure inside a wallet! Get your anti-theft wallet today.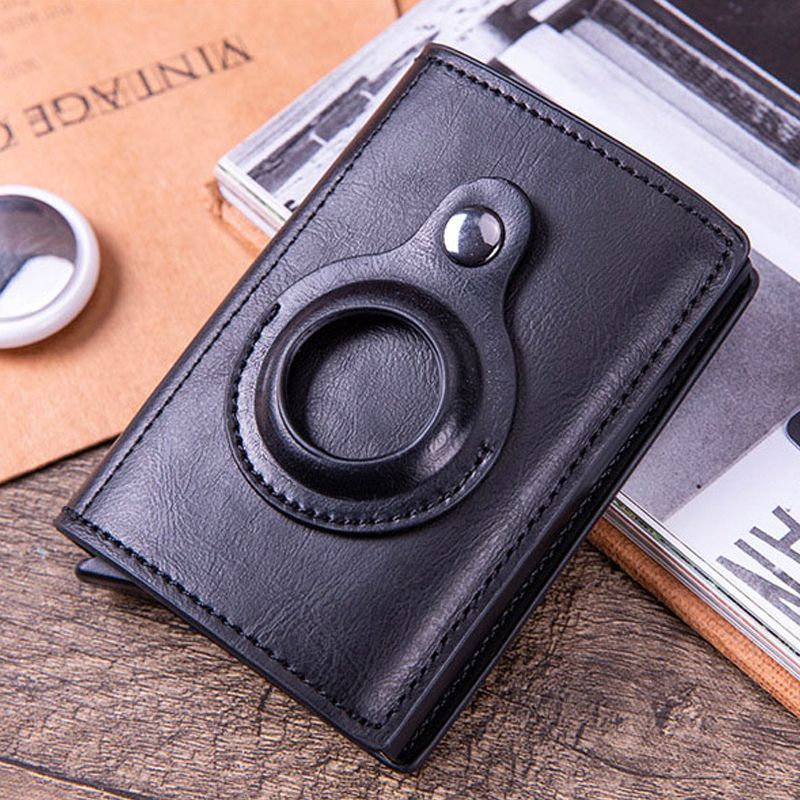 Keep your Apple AirTag safe and sound with our built-in pocket wallet.
Multifunctional wallet: you can keep your credit card, money air tag, etc.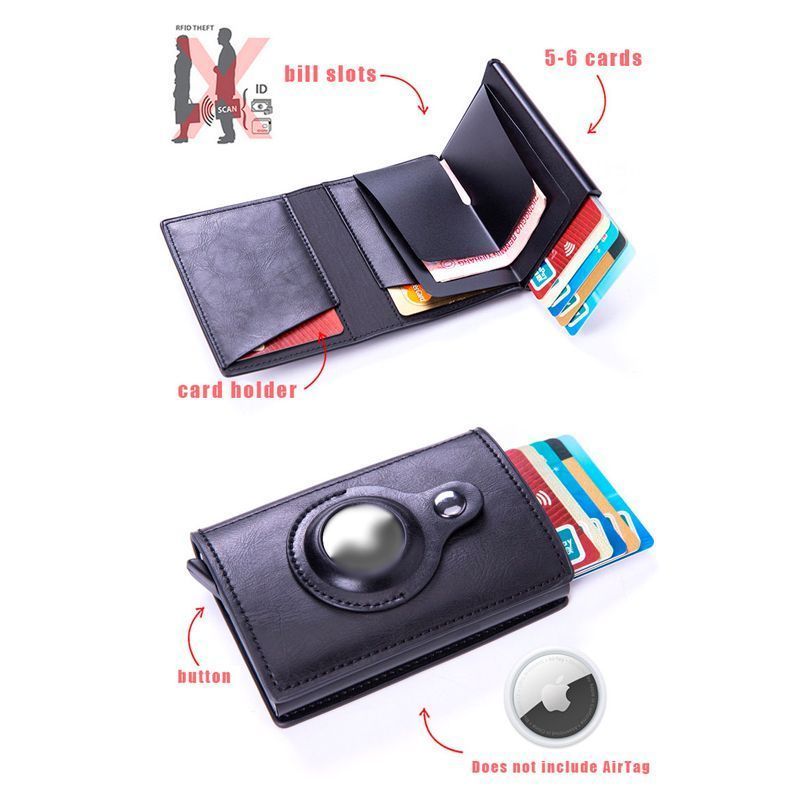 Minimalist design; it's lightweight & you can easily slip it into your pocket.
The RFID protection will keep your cards and information safe from skimming.
The cardholder easily fans out your cards at the click of a button.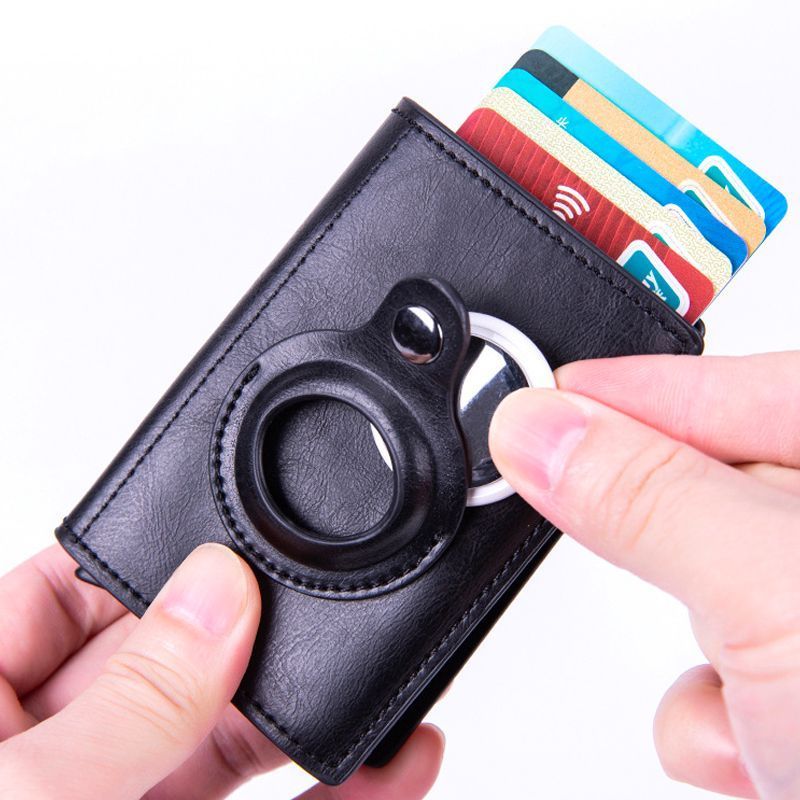 SPECS:
Material: Leather+aluminum box, PU leather+plastic box
Color: Black-brown brown carbon fiber
Size: 10 * 6.5 * 2cm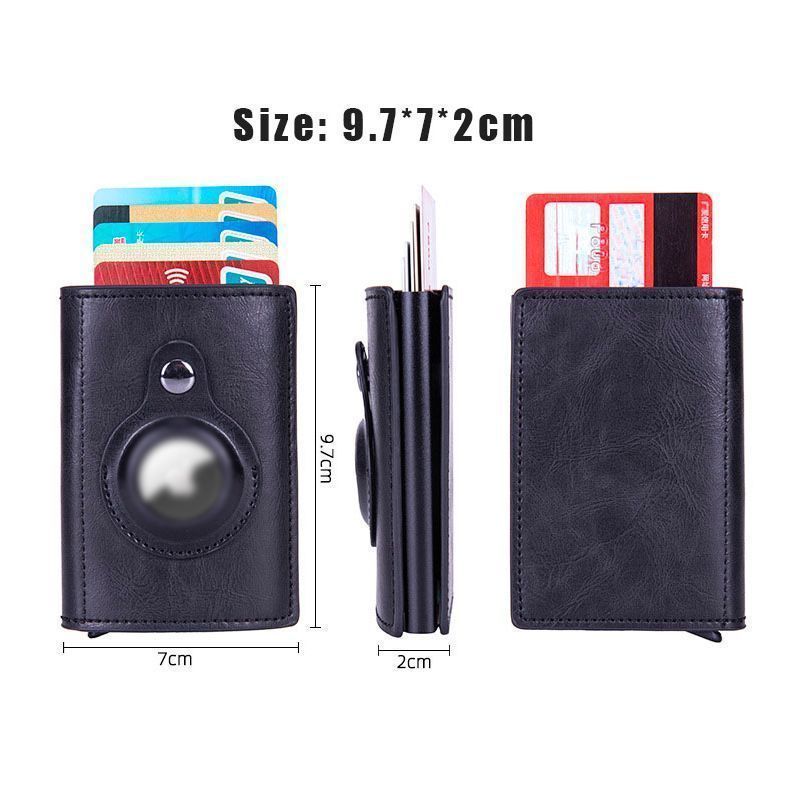 PACKAGE LIST:
1 x wallet (AirTag not included)