Introducing the revolutionary Auto Flip Digital Clock, the perfect combination of modern technology and retro design. Made with top-quality metal, this clock is not only cold and heat-resistant, but it also makes any office room or desk stand out!
But what really sets this clock apart is the automatic flipping feature. Every minute, the clock flips over to display the new time in a smooth and quiet motion. This not only looks cool, but it also eliminates that annoying and distracting ticking sound! The clock is powered by quartz movement, which is highly precise and accurate so you can count on it to keep you on schedule.
Join thousands of satisfied customers who have upgraded their decor with this high-end clock. Order your Auto Flip Digital Clock today.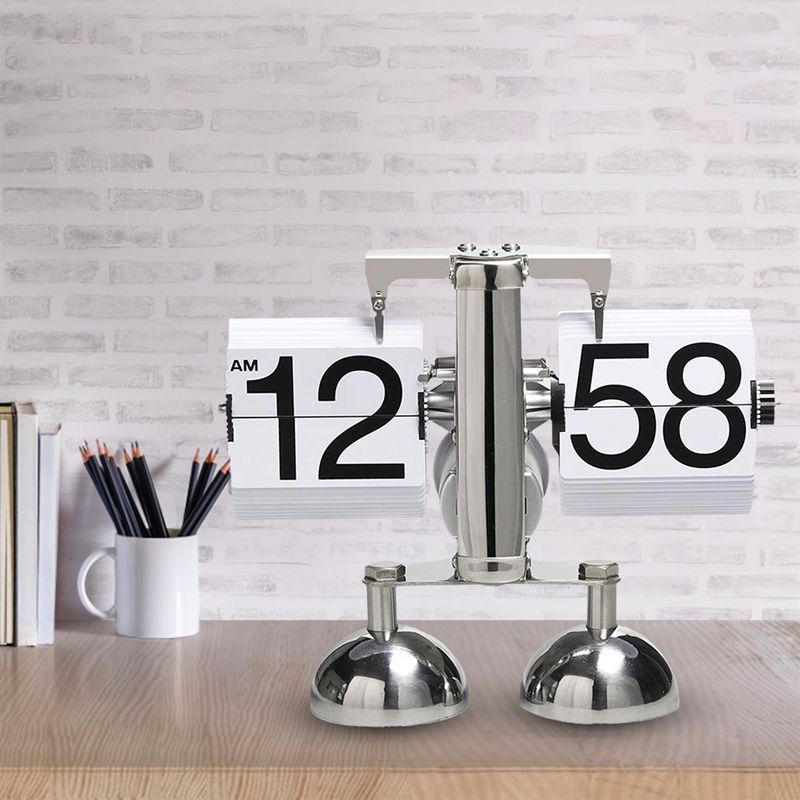 Enjoy durable and long-lasting use with the high-quality metal construction that's resistant to cold and heat.
Always stay on schedule with the accurate timekeeping provided by the quartz movement.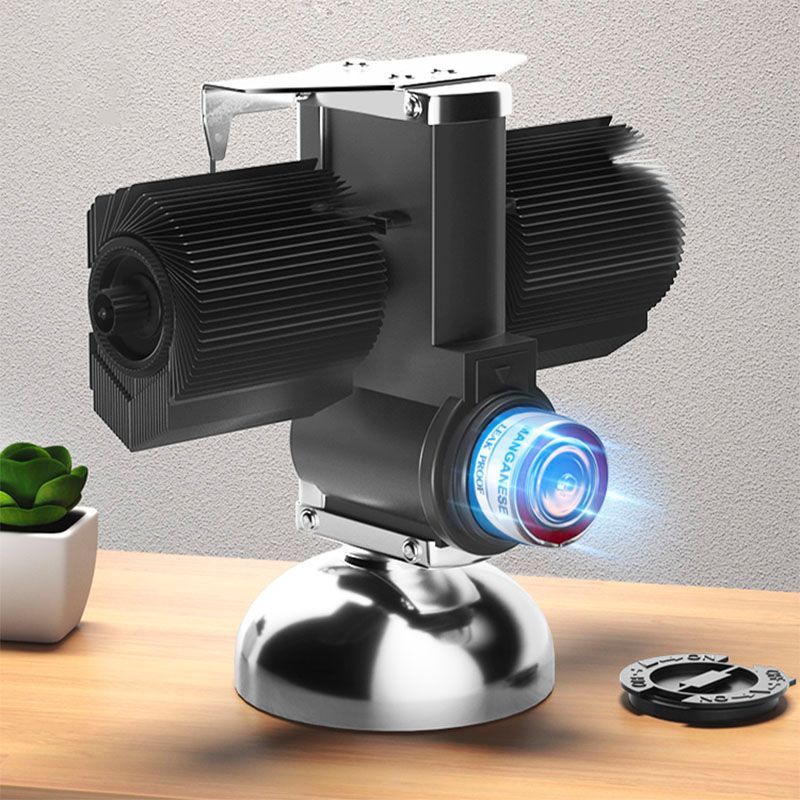 Experience smooth and quiet operation with the automatic flipping feature every minute.
Easily adjust the time with the minute hand located on the right for ultimate convenience.
Combine modern technology with classic style for a perfect blend that enhances any decor.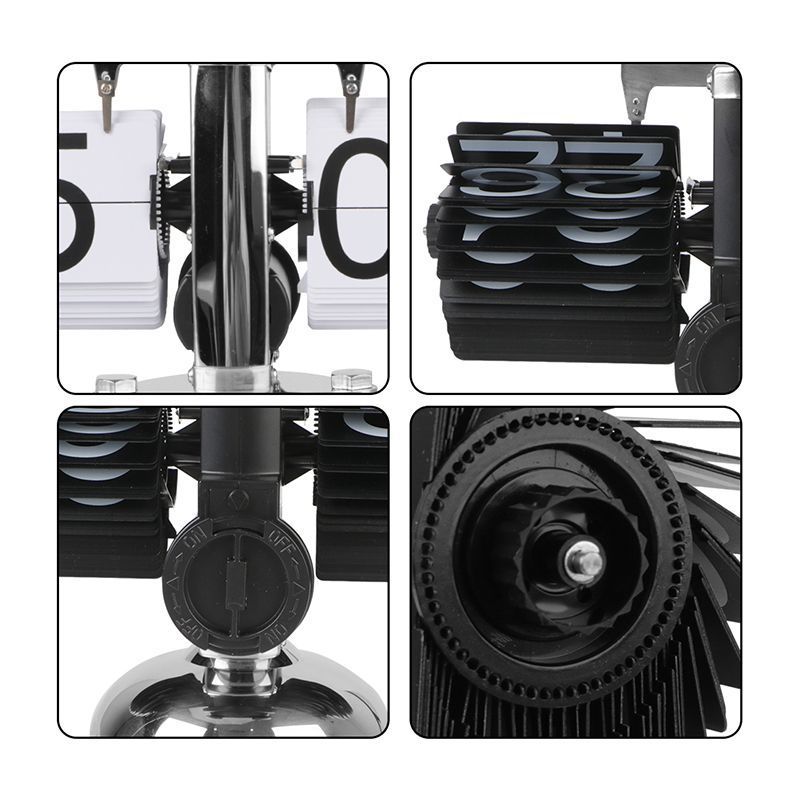 Note: To adjust the time, turn the time adjustor counterclockwise. Please note that the clock should be set 1 minute ahead of the exact time. For example, if the current time is 11:20, adjust the clock to 11:21. This ensures that you will always be on time and punctual with the Auto Flip Digital Clock.
Specification:
Time Mode: 12 Hour AM/ PM
Accuracy: ±90 Second / Month
Operating Temperature Range: -10℃ ~ +50℃ (14℉ ~ 122℉)
Battery: 1 x D Battery (not included)
Material: Metal+PVC
Color & size: as shown
Material: ABS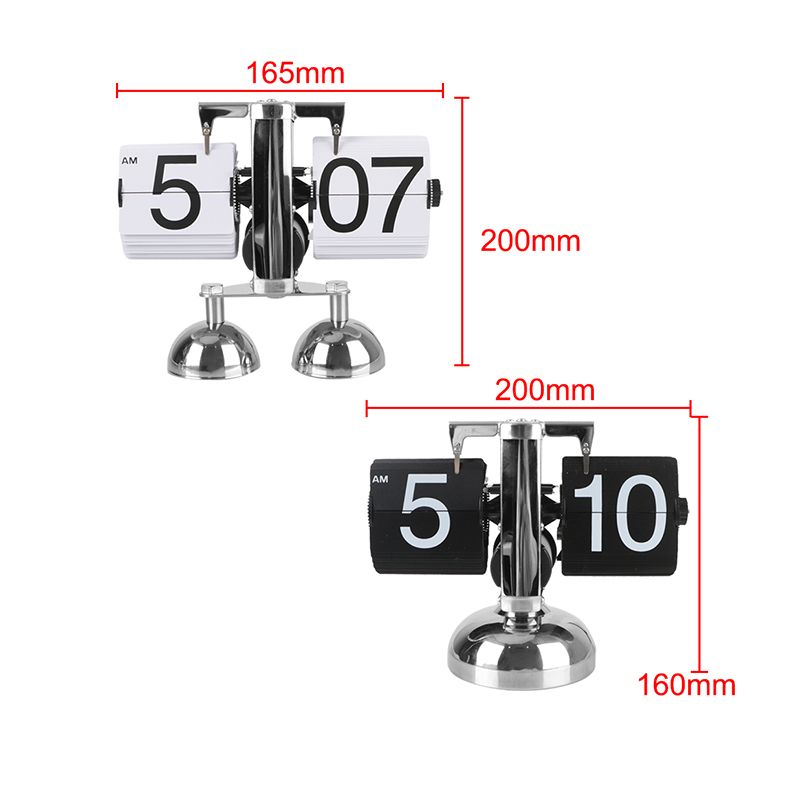 Package Included:
1 x Clock(Does not include battery)
1 x User Manual