The car is packed, the GPS set and the great big latte from the drive-through window is steaming. You are ready for the long road. Well, not really. In about 20 minutes, you are sipping an expensive cold coffee!
Keep your coffee hot on the road with the Car Cup Warmer.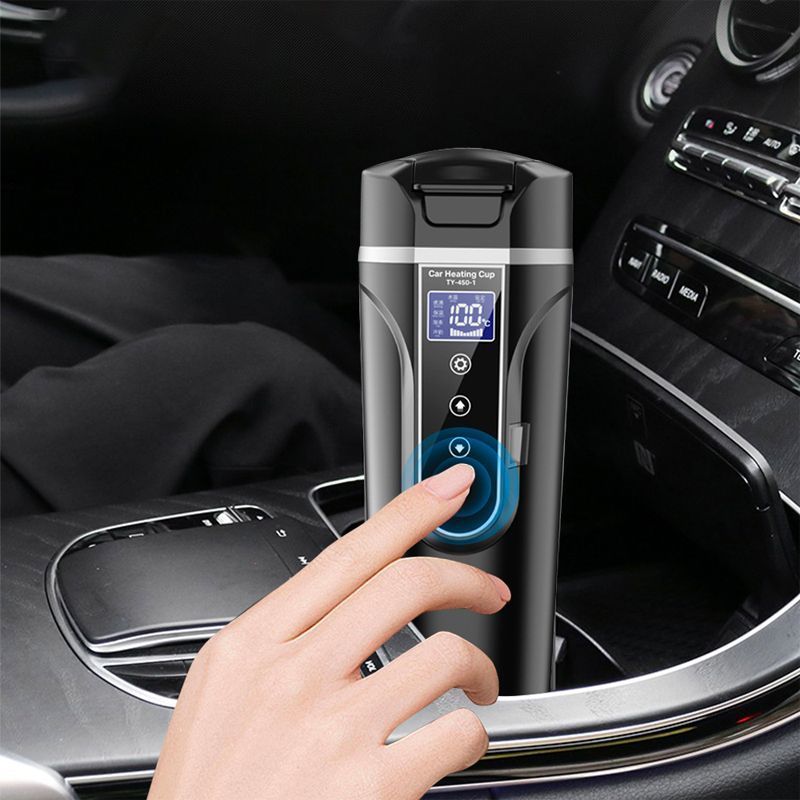 It plugs right into your car and keeps your tea or coffee, your baby's milk bottle, or any drink warm.
Built-in touchscreen LCD Display makes it easy to control and see the heating temperatures.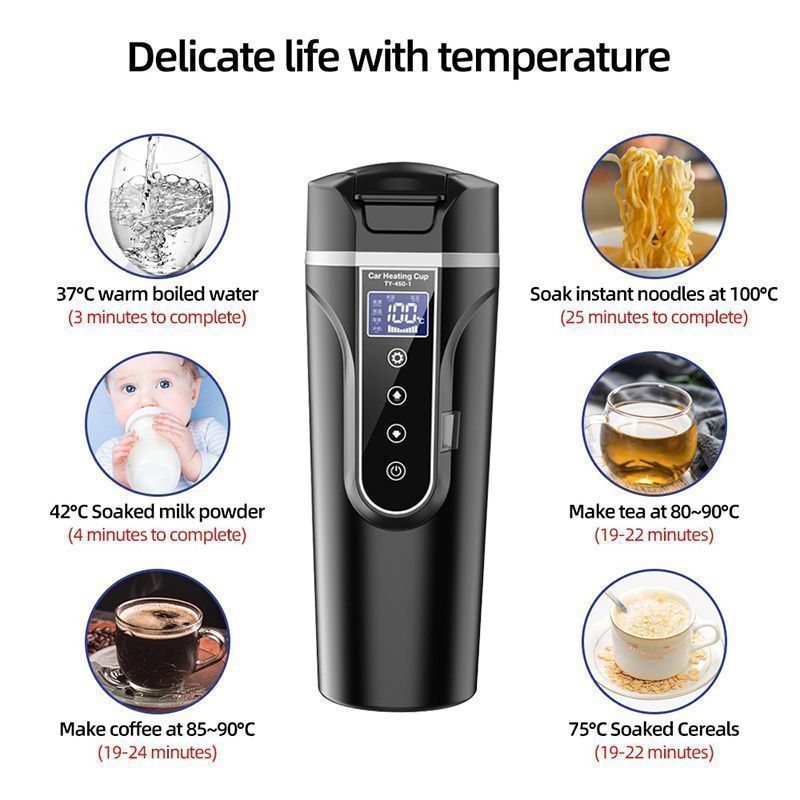 It's made of food-grade, safe material: you can set coffee to 149°F, tea to 131°F, and baby milk to 104°F.
The temp-controlled mug is noiseless and 360-degree inverted without water leakage.
12V car electric kettle, fast heating, long-lasting insulation, suitable for car and home use.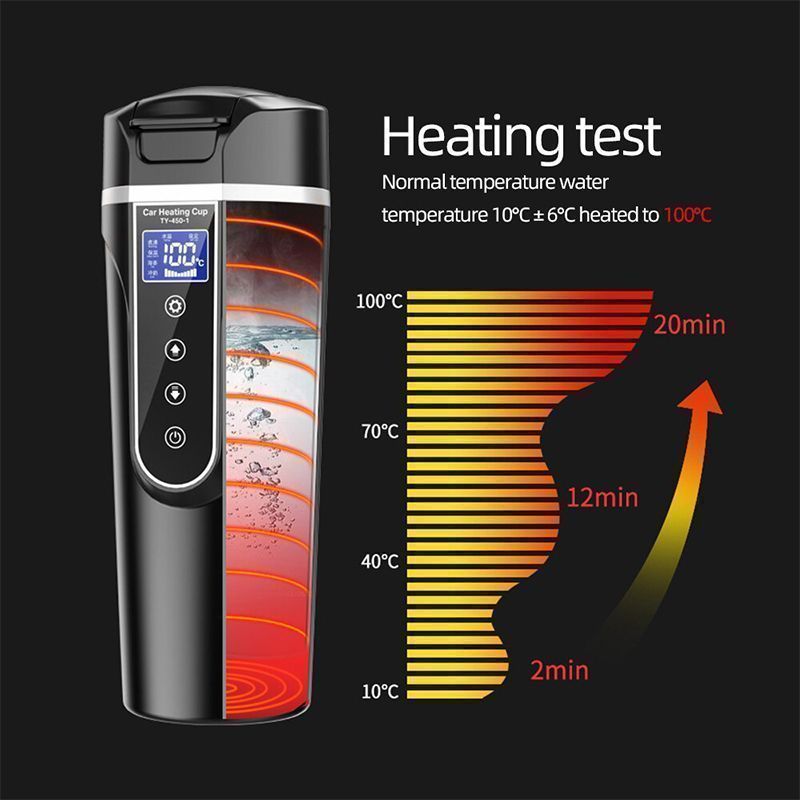 SPECS:
Capacity: 500ML
Power Mode: 12V DC
Rated Voltage: 75-90W
Material: 304 Stainless Steel, PC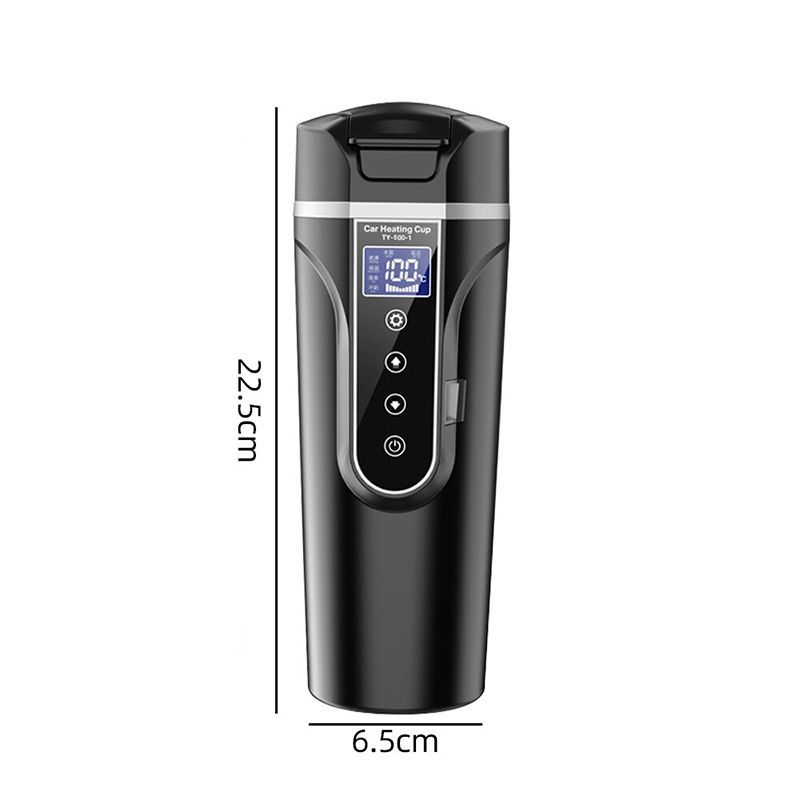 Package List :
1 x Tactile Electric Car Heating Cup