Introducing the most portable and efficient measuring tool on the market – The pocket laser rangefinder. Whether you're a professional contractor or a DIY enthusiast, this device has everything you need for quick and accurate measurements.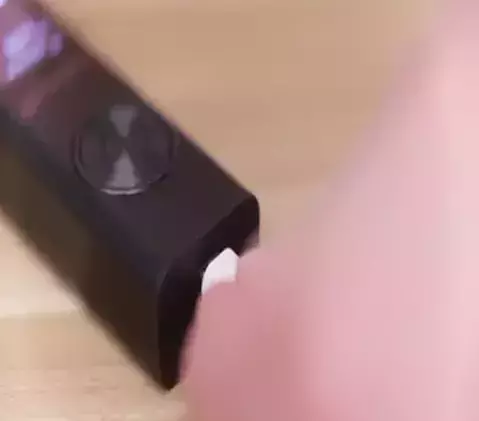 With a measuring range of 40M and an accuracy of up to ±2 mm, this device is guaranteed to save you time and effort. No more guesswork or approximation. Plus, it features 20 data memories, so you can easily check recent measurements without having to re-measure. It can switch between meters, inches, and feet, making it easy to read and understand measurement results. 
Get Your Laser Rangefinder — measure anything quickly and with much better accuracy!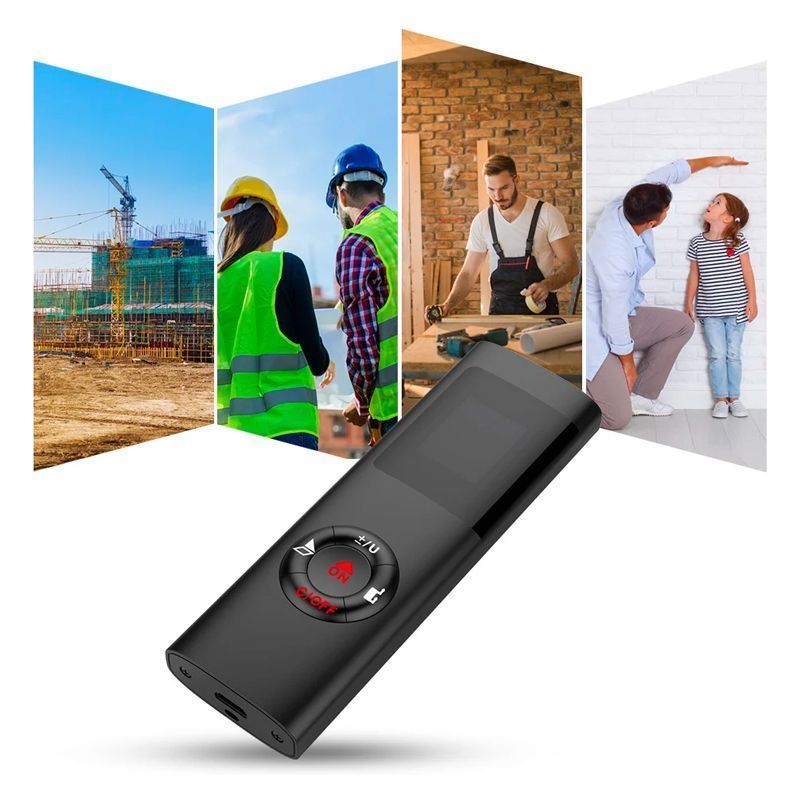 Save time and effort with precise measurements every time, no more guesswork or approximation.
Never worry about losing important measurements with 20 data memories to easily recall recent measurements.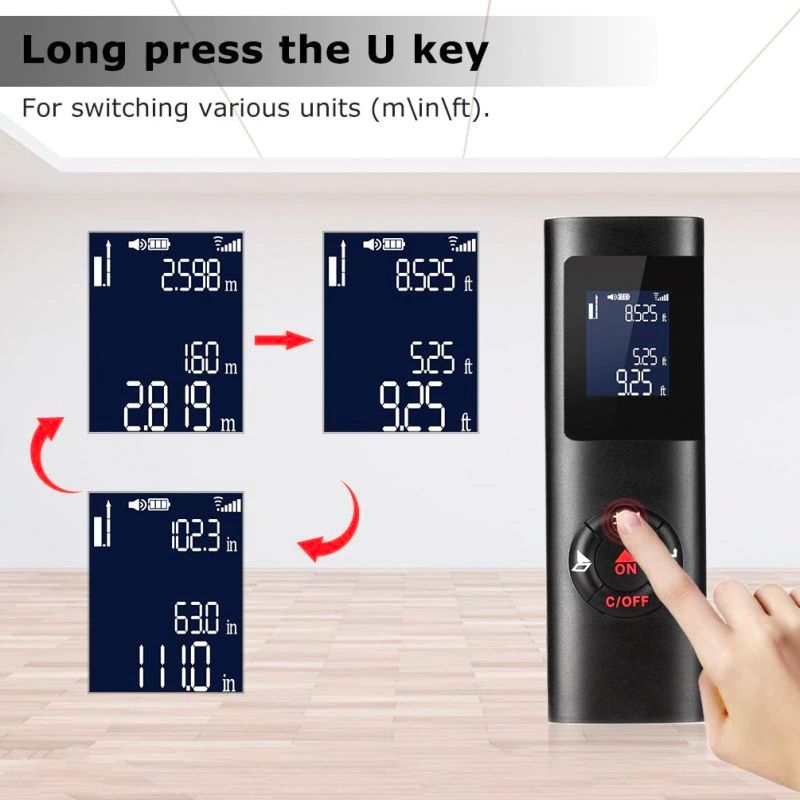 Switch between multiple measurement units with ease, making it perfect for professionals and DIY enthusiasts alike.
Built to withstand tough outdoor environments with reinforced dust-proof and IP54 waterproof enclosure.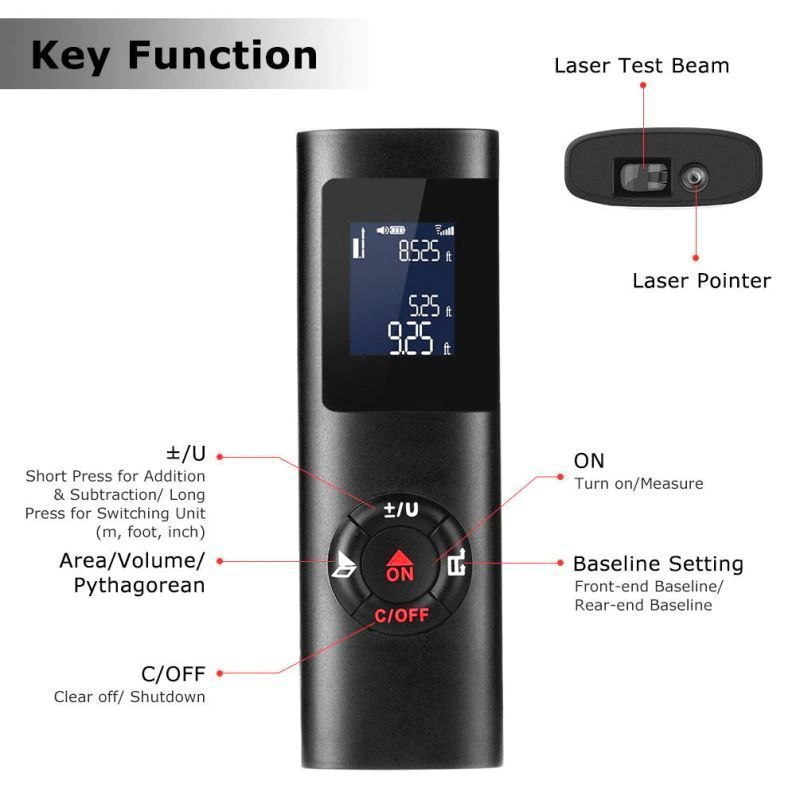 Keep working in low light conditions with large LCD display with backlight.
Conveniently portable and easy-to-use design allows you to take it with you wherever you go.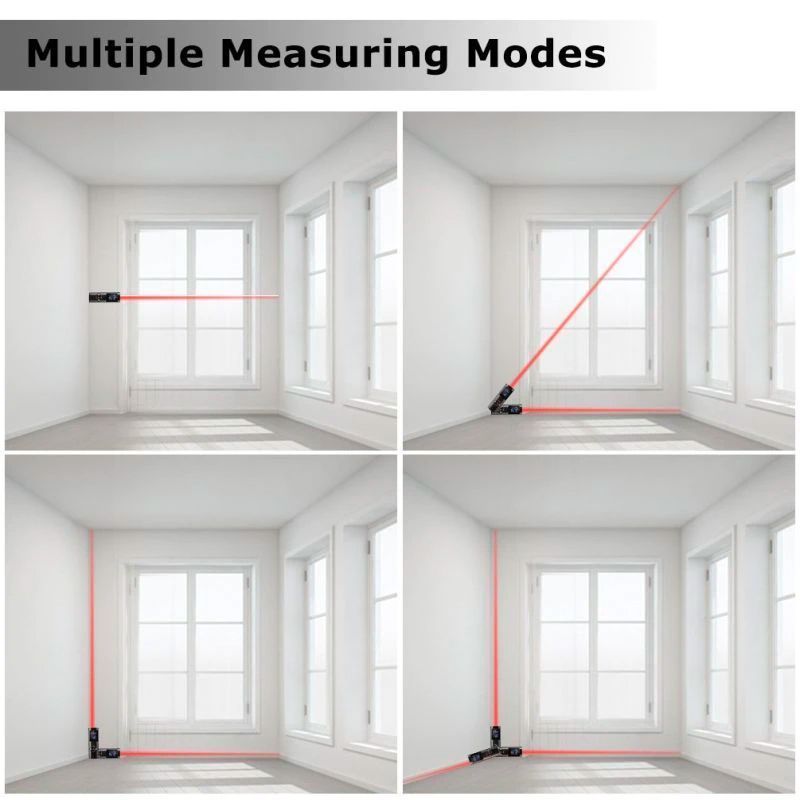 SPECS:
Material: Plastic
Color: Black
Weight: 30 g / 1.06 oz
Measuring range: 0.05-40 meters (0.16-131 feet)
Laser class: Class II
Laser wavelength: 635nm
Laser output: <1 mW
Waterproof and dustproof rating: IP54
Laser auto stop: 30 seconds
Auto power off: 480 seconds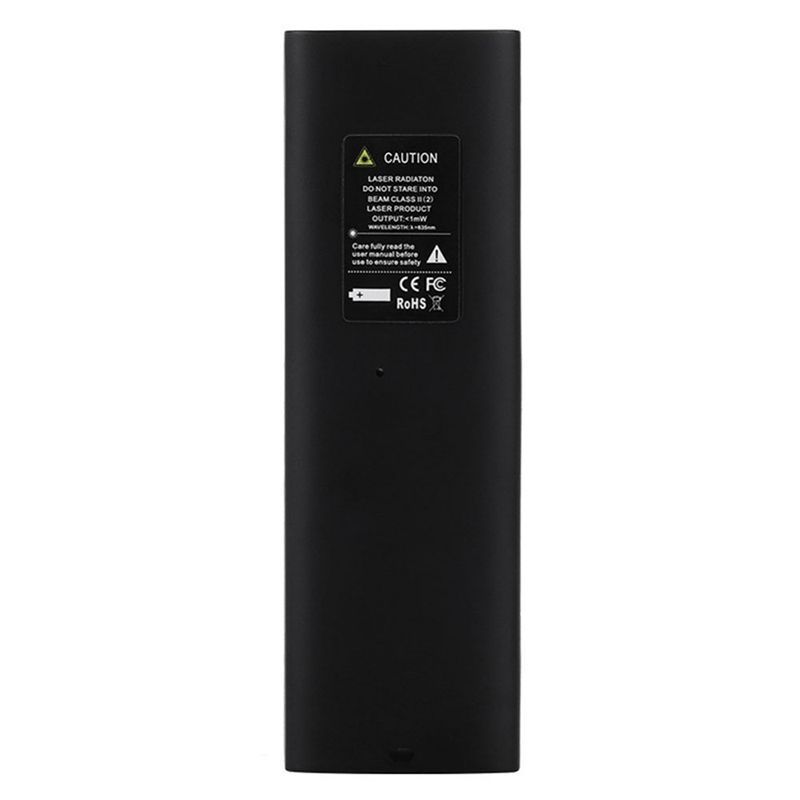 PACKAGE LIST:
1x USB Infrared Pocket Laser Rangefinder