Forget elbow grease — it's 2023 already! Here is a cleaning brush that saves you time and effort.
This electric cleaning brush is designed with a three-brush head that scrubs off mold, grime, and grease on tiles, bathtubs, and kitchen sinks effortlessly. Plus, the seamless sticky hook on the wall helps you save precious space. To top it off, it comes with a durable ABS plastic handle that is comfortable to hold so you can clean your house without ending up with sore hands!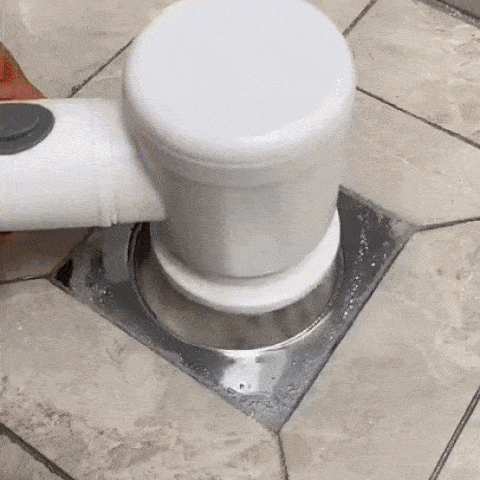 Why scrub bathroom tiles or kitchen counters till you faint (and end up with unsatisfying results) when you could just order your Electric Cleaning Brush?
Get your brush today!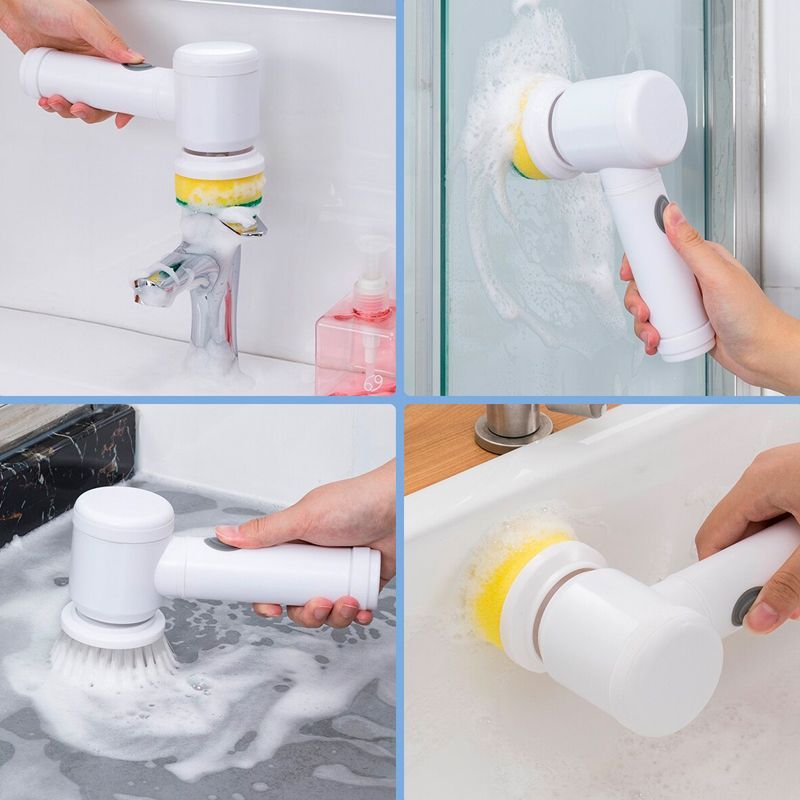 The electric cleaning brush is designed with 3 different brush heads that can meet your specific needs for efficient and fast cleaning.
You can use this brush to clean tiles, the bathtub, the kitchen sink and more in a quick and seamless manner.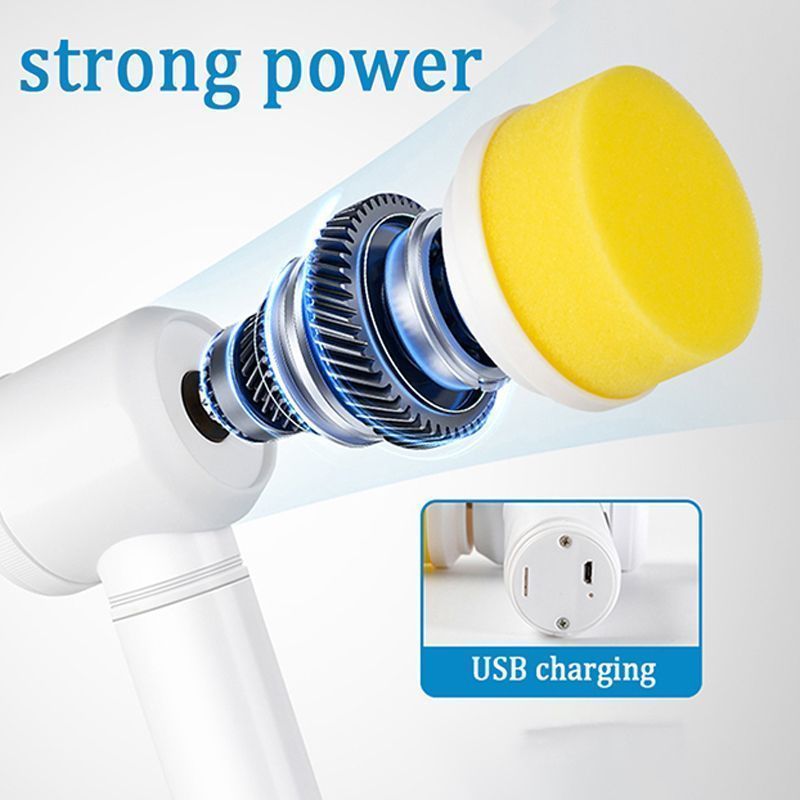 The sticky hook on the back of the brush allows you to store it in a space-saving way when not in use.
The handle is made out of ABS plastic which makes it durable and comfortable to hold for a longer period of time.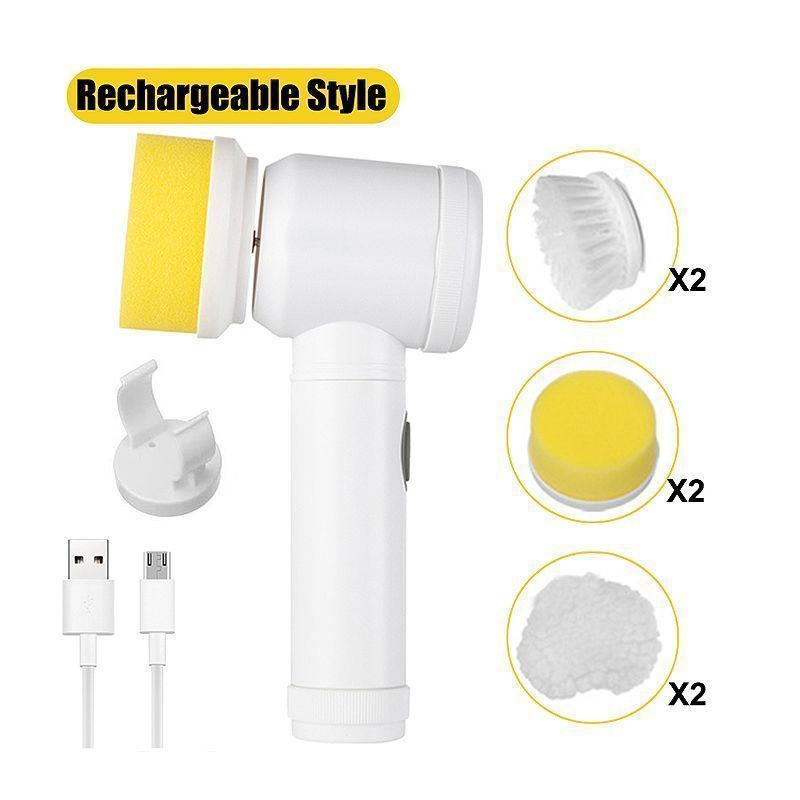 Specification:
Material: ABS+Nylon.
Color: Identical to images
Size: 12*20cm.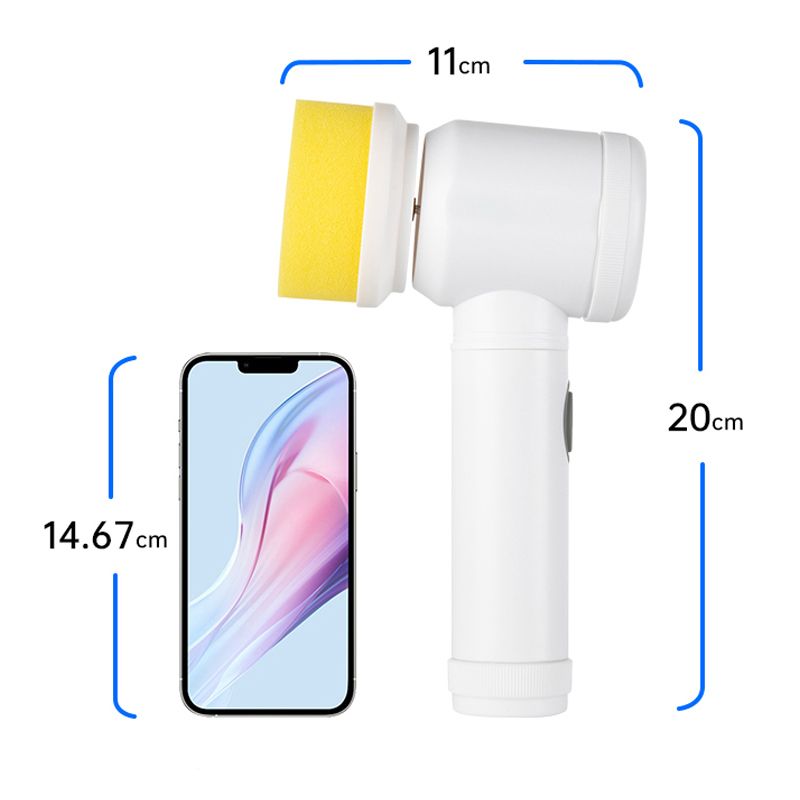 Package List :
1 x cleaning brush set