Cleaning your air conditioner can be a real pain, and it's hard to know how to do it without making a total mess of your house or the unit itself! The thickened AC cleaning bag cover will help ease AC cleaning for you; it's double-sided, waterproof,  sturdy, thick, and comes with a drainage pipe to help you contain and drain out the dirt from your air conditioner. 
Order and clean up your unit without risks or mess!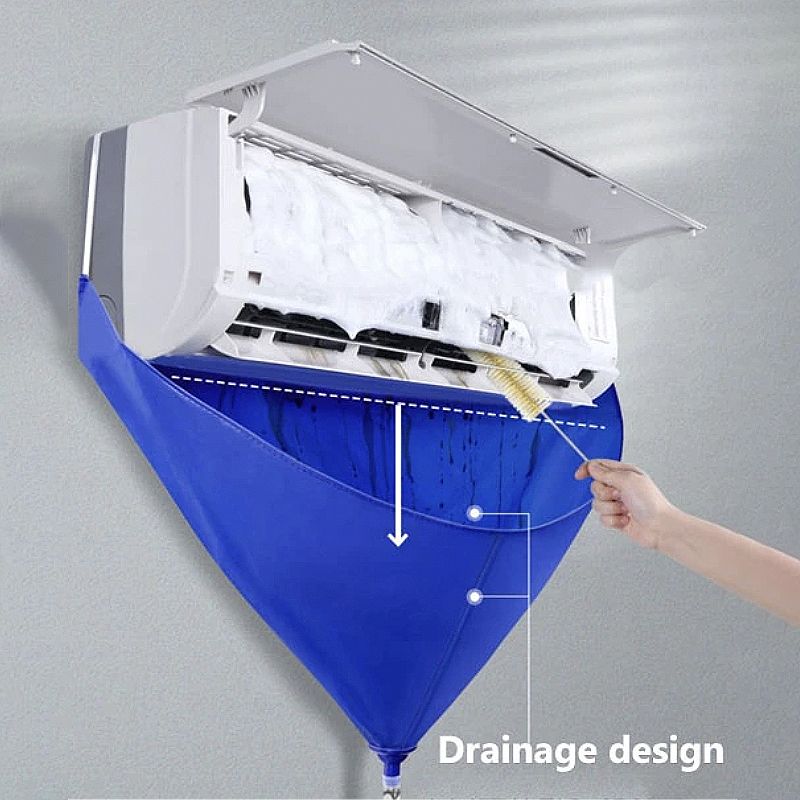 Made of waterproof, double-sided waterproof PVC material, sturdy enough to hold up dirt and water.
 Practical and helpful: it comes with a water cover (including a 2-meter drain pipe).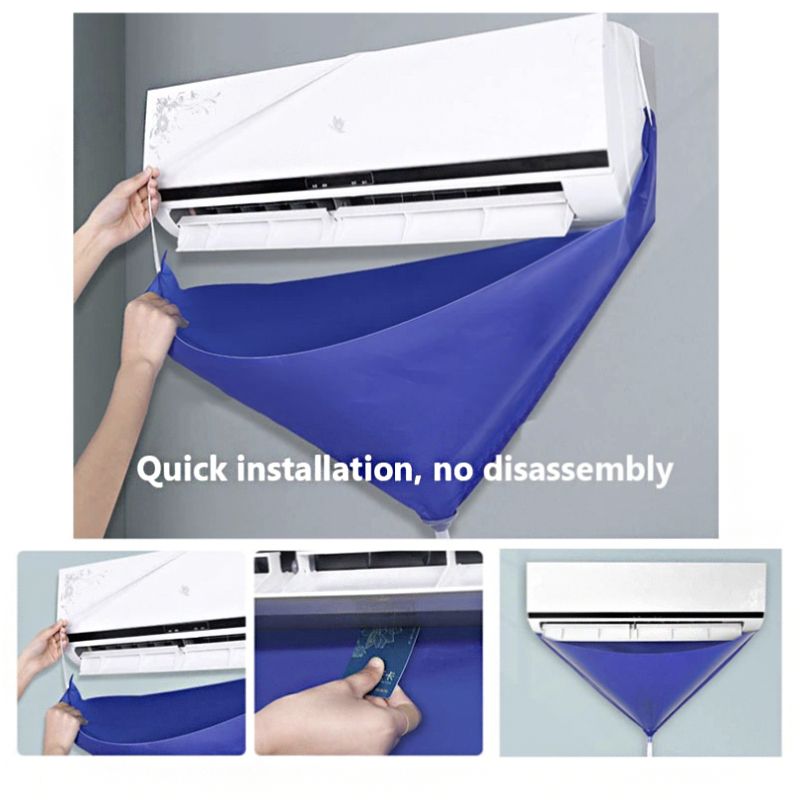 Easy to use and install or remove; it's splashproof and durable.
 93cm thickened cover with a 2.8m water pipe for smooth drainage.
 Prevent moisture and debris from damaging your unit.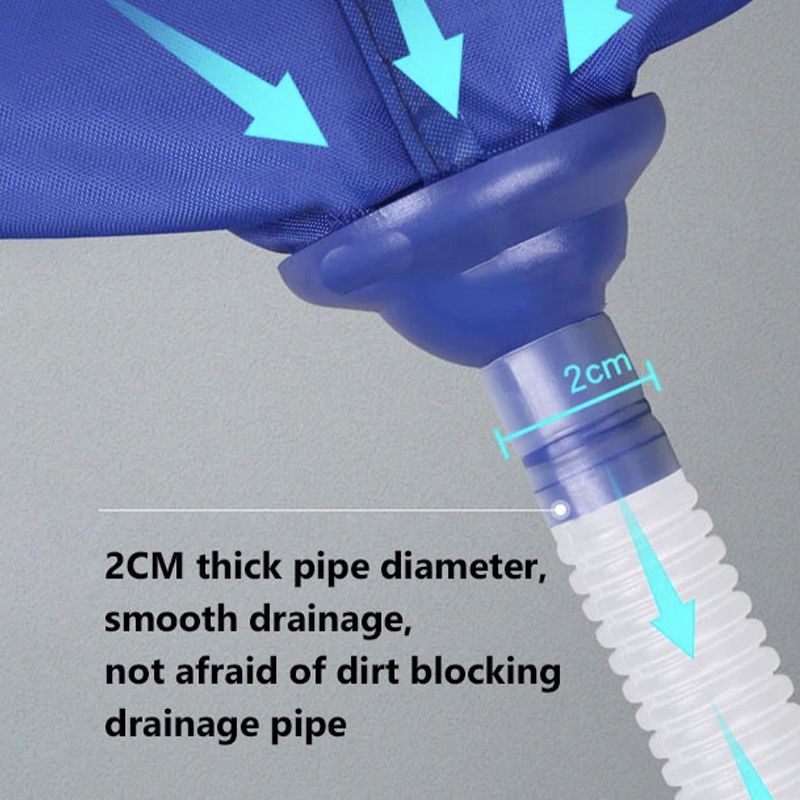 SPECS:
Material: PVC
Color: blue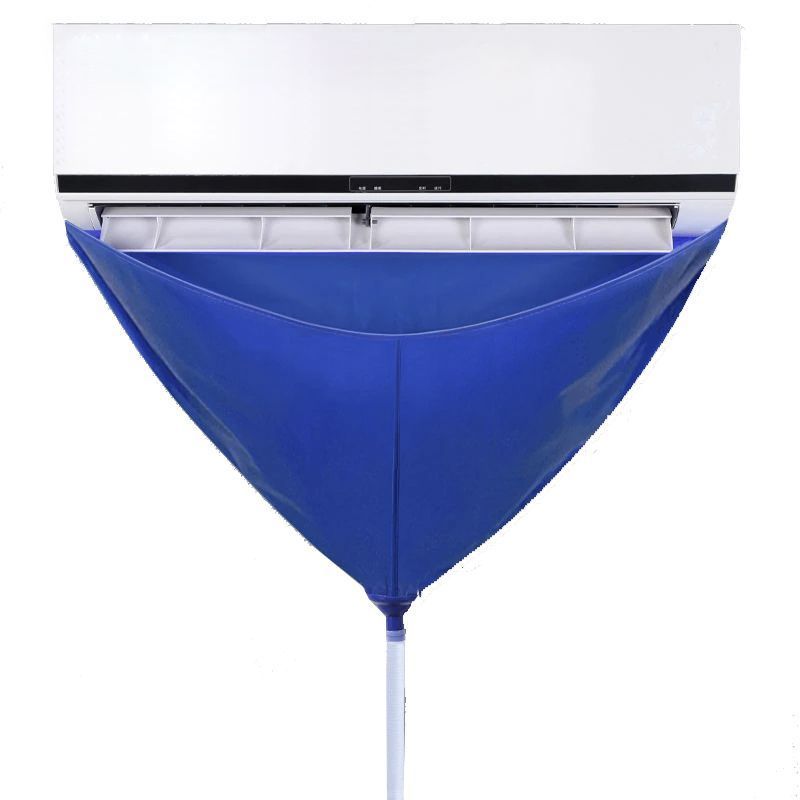 PACKAGE LIST:
1 x AC cleaner bag with drain pipe